For reference here are some from Vincent CPG 1898 (part 9)
The Workers Sleeve: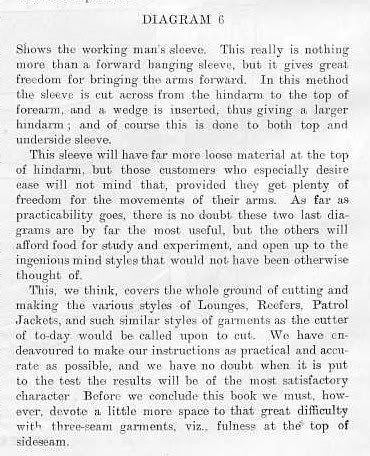 Not he states: "This sleeve will have far more loose material at the top of hindarm, but those customers who especially desire ease will not mind that, provided they get plenty of freedom of movement for the movements of their arms."
And as a bonus, a draft of a Norfolk with a sleeve that is very extended and runs right into the body.
Edited by theatrical tailor, 20 October 2010 - 07:38 PM.