Hello all,
I originally came to the Cutterandtailor site in search of information on how to better fit garments. I had no idea how much I didn't know. The unintended consequence was that I learned how poorly my off-the-rack suits fit me. In an attempt to improve things, I recently bought a made-to-measure suit from a online vendor and the results were about what I expected, for the money that I paid. Fortunately the proprietor has offered to remake the jacket to correct the sleeve and jacket length issues. It also affords the chance to make some refinements to the pattern. Unfortunately, I am not sure how to address a tightness problem in the back and upper arms. The tightness only occurs when moving my arms forward.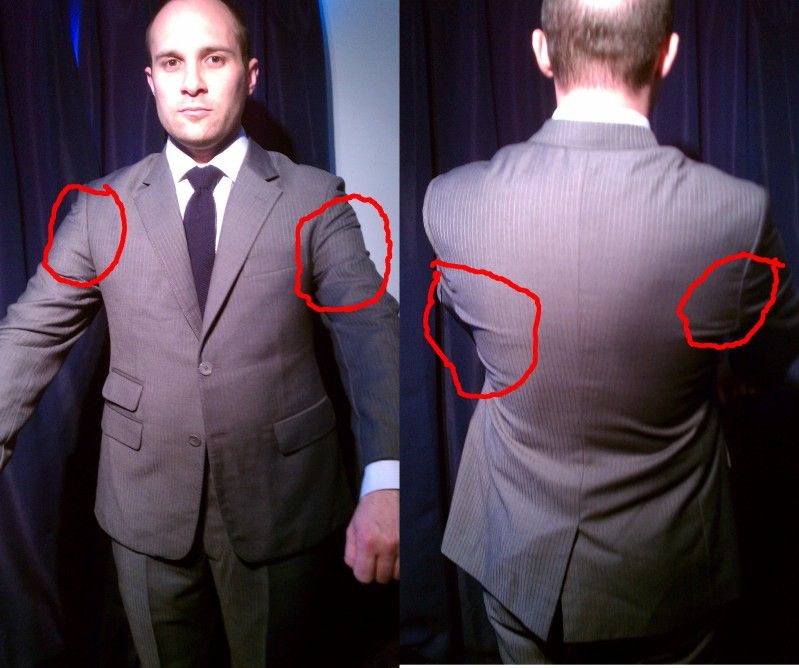 I suspect that the pattern needs to be corrected for broad shoulders and/or have additional ease added to the upper back; is that correct? Also, based upon this picture, I think that the sleeve pitch needs to be adjusted forward:
I also think that the armscye is incorrect (I requested a smaller armscye, so the tailor had to deviate) but I'm not positive. Can anyone confirm or deny that? Any other suggestions would be appreciated.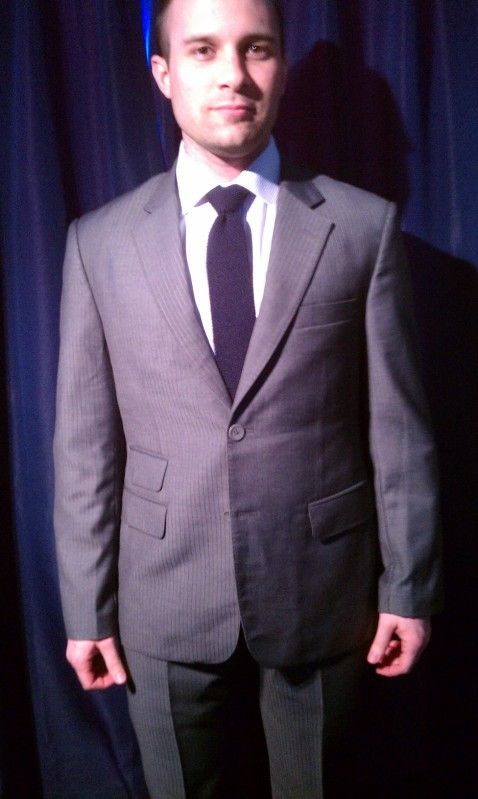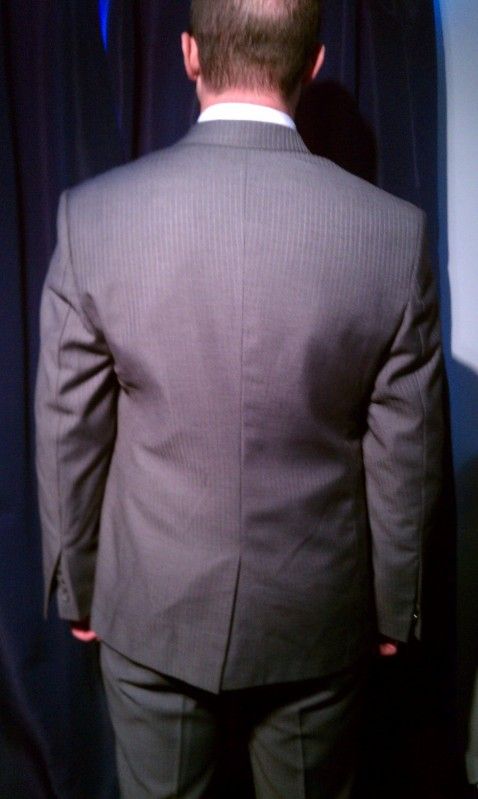 I am planning to dissect this one (since it isn't wearable) so I can examine the inner workings of an inexpensive fully canvassed Asian MTM suit. I will gladly post the pictures If anyone is interested.
Thank you,
Kyle