The style of the 1960s is very much "in" at the moment. The Mod era styling is seeing a revival partly because of the TV show
Mad Men
, although the trend towards lean and clean cut typical of this period was something that probably predated the show. It is definitely "in the air" at the moment.
Here are some absolutely classical pictures from 1960s editions of
Rundschau
. Some of the hairstyles look decidedly dated but many styles would look perfectly modern today. These come the April 1969 edition.
First comes a fancy reefer jacket to button six with typically narrow '60 lapels. The skirt is an equally fancy pleated design of a typical short late '60 length: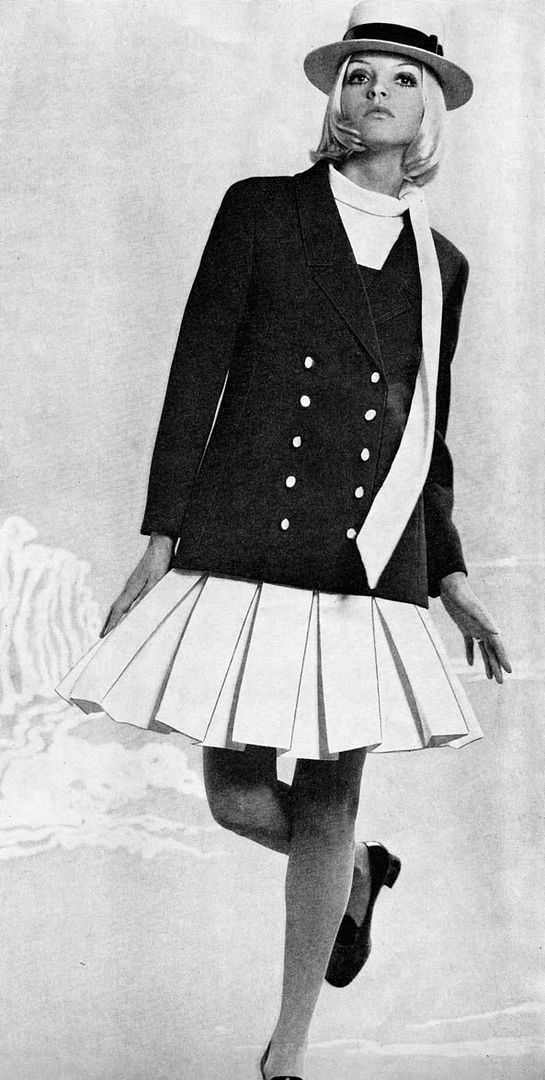 The next two I live a great deal. The coat on the left has an unusual style of lapel and is cut with a waistseam. The text says it is grey coloured wool. I also like the stitching on the patch pockets and elsewhere. It is worn with a cravat that looks elegant here. On the right is a blouce weave suit contrasting lapels and details on the sleeve.
This one looks utterly modern in every way. It is a stylish coat dress from Dior that is simple but stylish:

The coat here is deliberately boxy cut but also shorter than usual. The coat is cut with a fancy panel type of construction to button three. Note too the hacking style of pockets. The contrasting coloured waistcoat is also highly effective: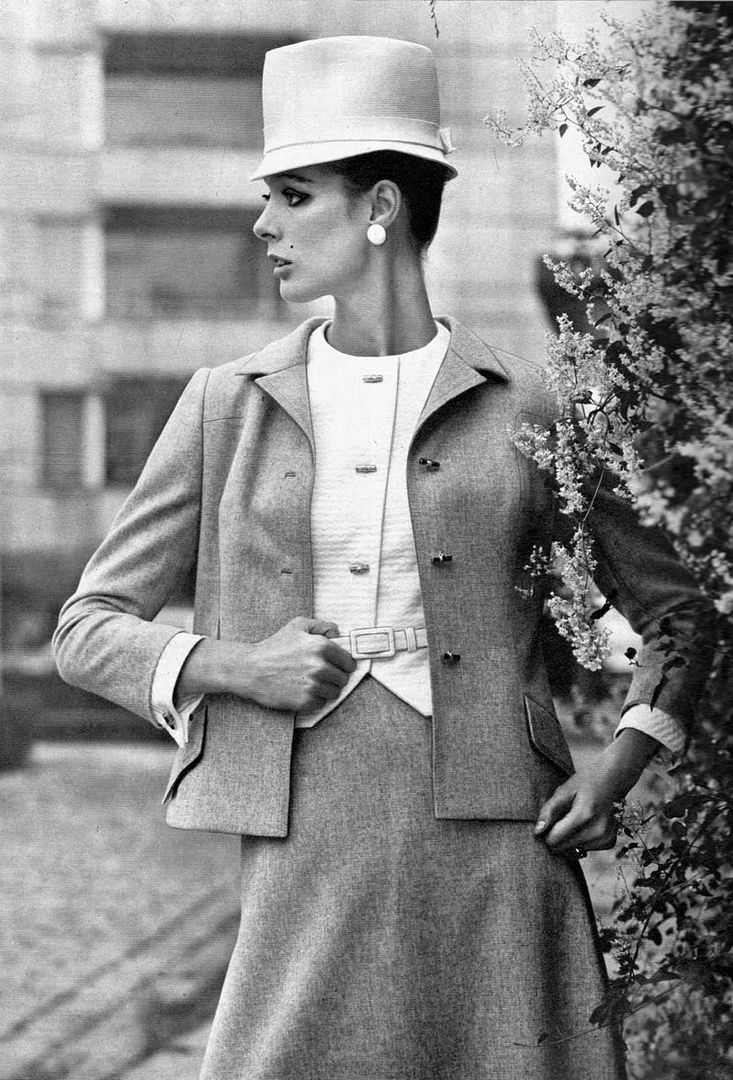 A three-piece suit made of red and white checked tweed. The skirt is cut on the bias. A simple classic: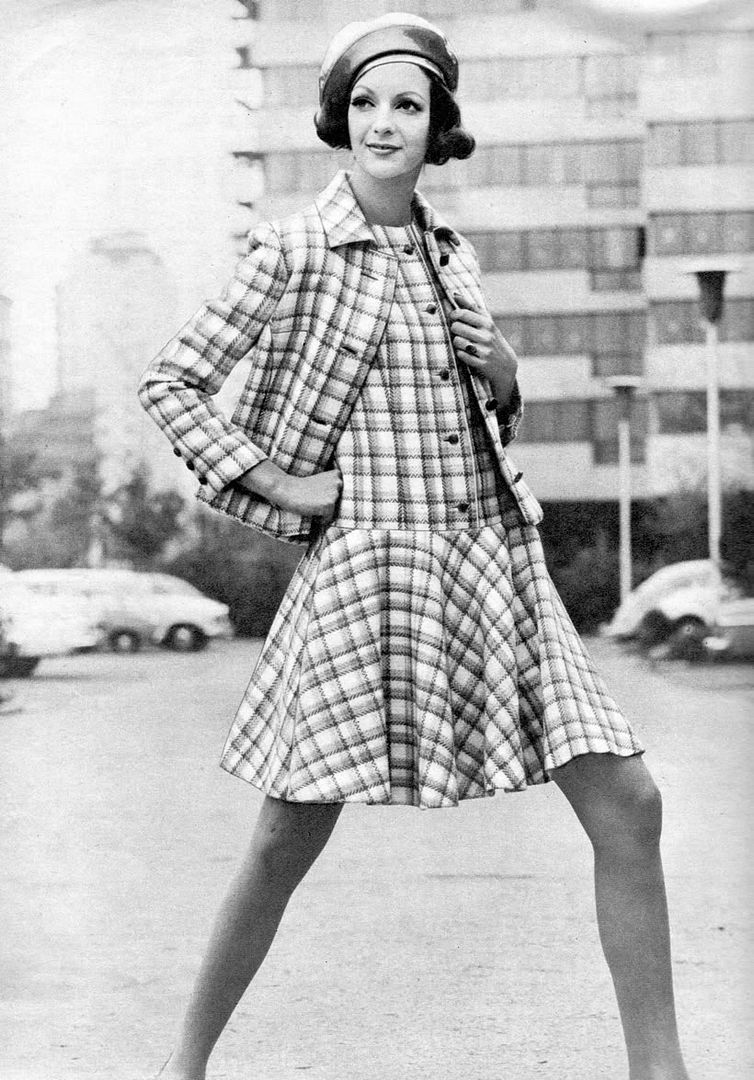 A light beige tweed suit with fancy buttons and a straight cut skirt: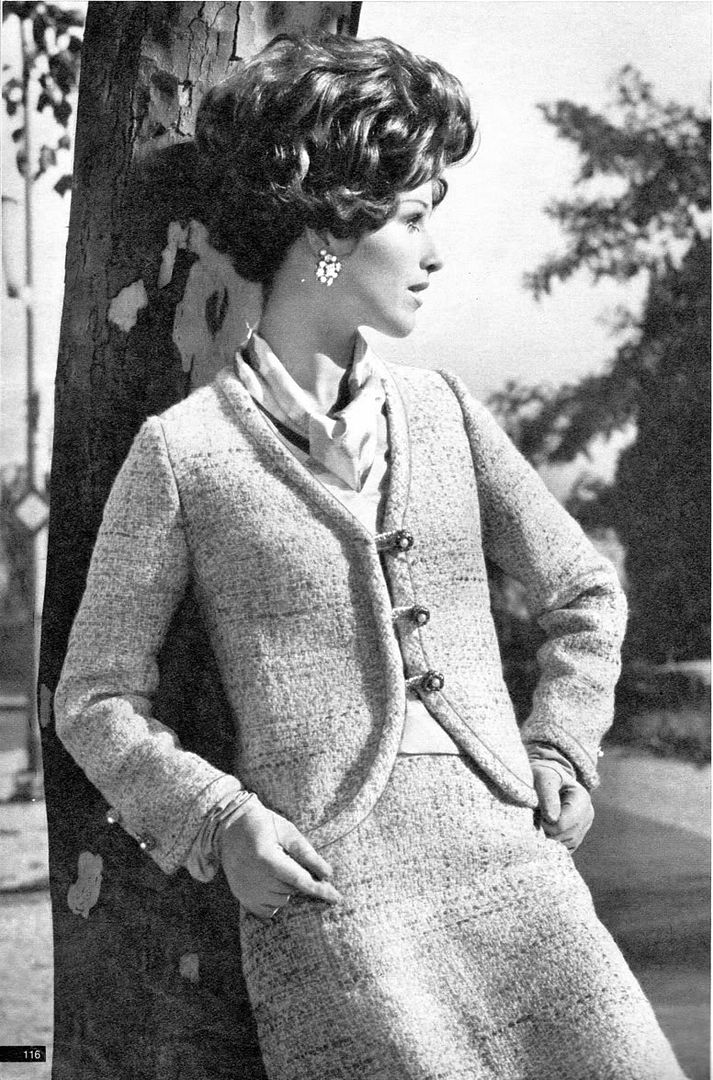 A suit of sand coloured gabardine with matching dress and coat. Notice the V shape neckline on the dress, and the contrasting white details: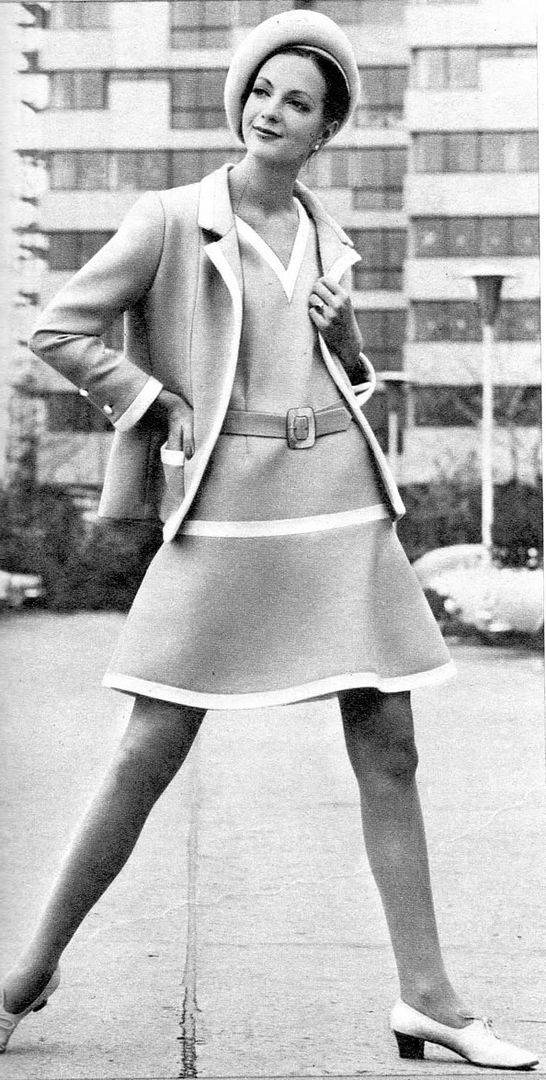 This one is starting to look forward to the 1970s safari suit:
The last one comes from Ungaro, Paris. It is made of orange gabardine. The coat is to button three, show four and the has a matching pleated skirt: