Entrances and Exits
Started by
Sator
,
Jun 28 2011 01:44 PM
Posted 28 June 2011 - 01:44 PM
Margaret reports on the trends of 1954. Included are Ronald Peterson, Hardy Amies, John Cavanagh, and Michael Sherrard.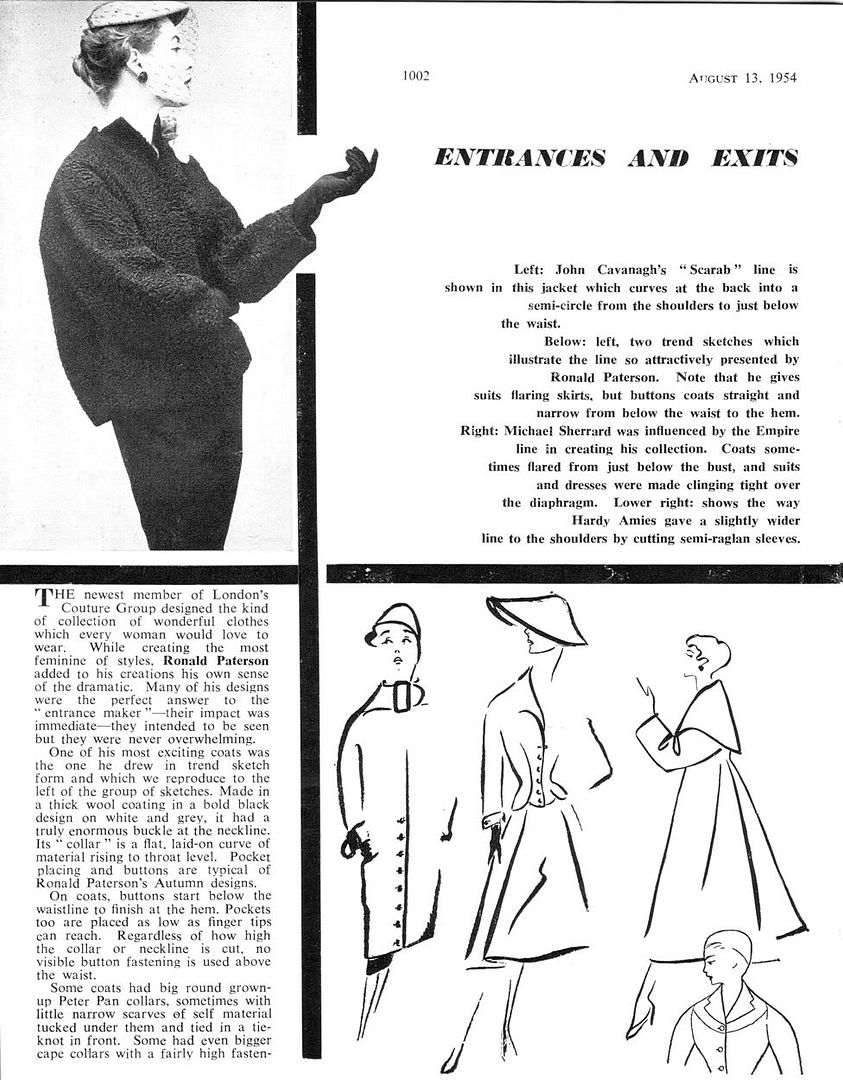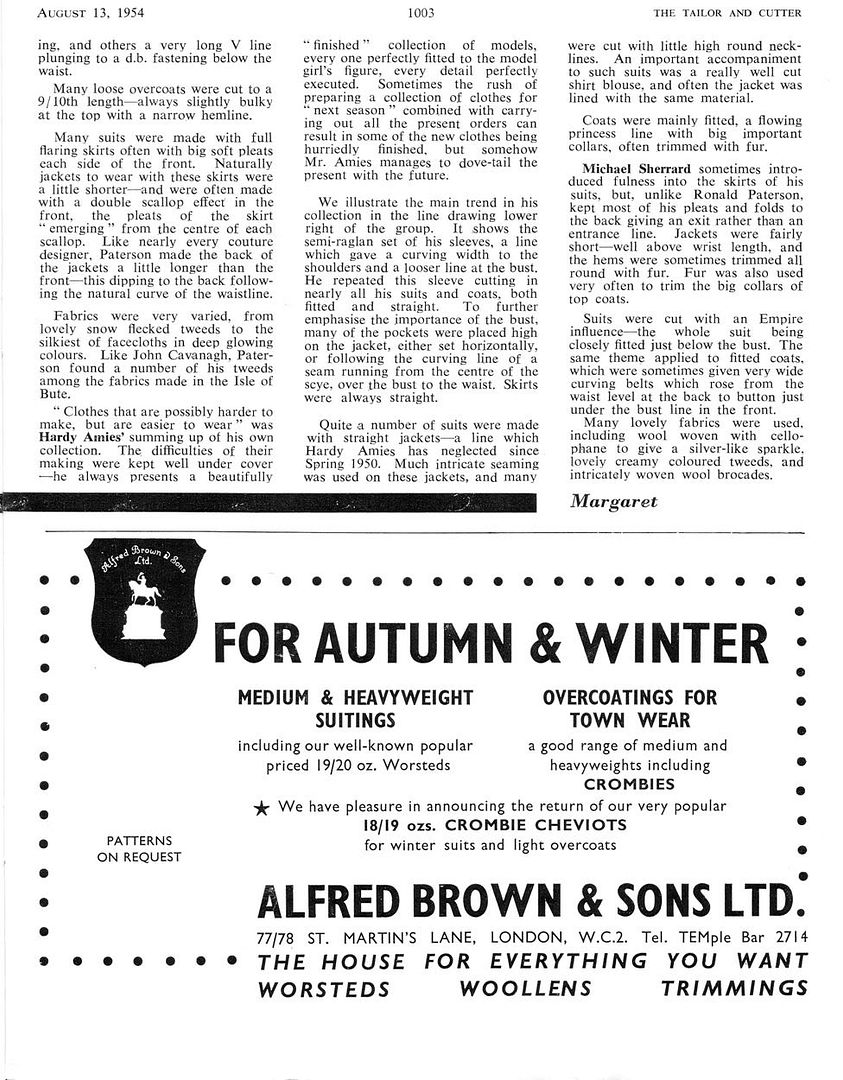 ---
Posted 30 June 2011 - 10:39 AM
Very interesting. Thanks.
Question: How is "Amies" pronounced? "AMEEZ"? "Amyez"? For the longest time, I didn't even notice the "i," and I was pronouncing it "Aims."
An ad followed the article. I noticed the address of the establishment, St. Martin's Lane. I've never been to London, but there's a really fun early Vivien Leigh/Charles Laughton/Rex Harrison film with that name.
http://en.wikipedia.org/wiki/St._Martin's_Lane
---
---
0 user(s) are reading this topic
0 members, 0 guests, 0 anonymous users