The forum is full to the brim with fashions from yesterday but there isn't enough discussing what is happening today in the world of tailored clothing for women. So I thought I'd start a thread that looks around.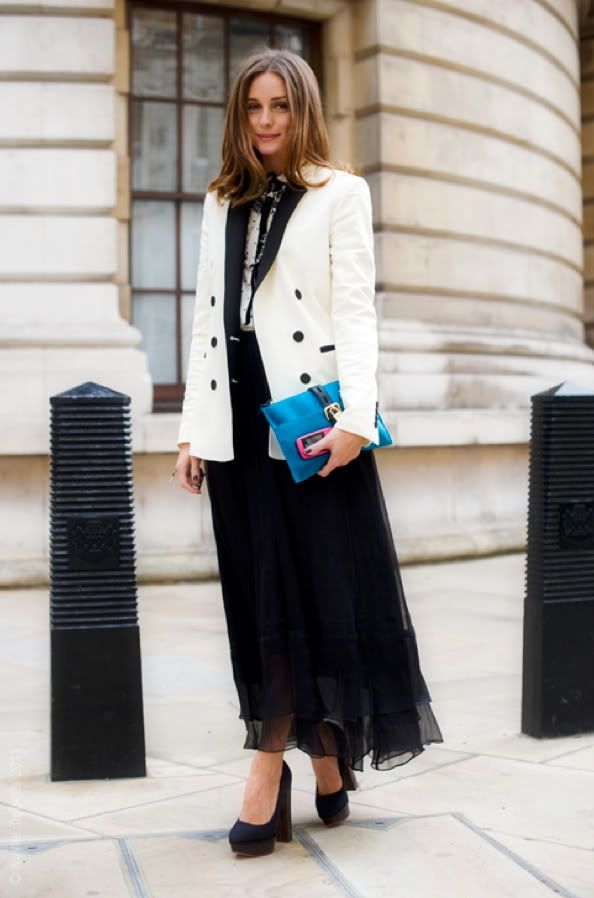 From:
http://ri4uks.tumblr...ost/10351367776
White DB coat with SB lapels, black facings and covered buttons. Black-and-white print shirt.
It's funny women are worried about whether their clothes look slimming. Wearing a DB jacket open makes it look boxy and - yes, it makes it less slimming! But the colour scheme is nice and harmonious. Some of the creases around the bust may be a symptom of
it fitting the bust shape poorly.
From
Elle
, covering NY Fashion Week: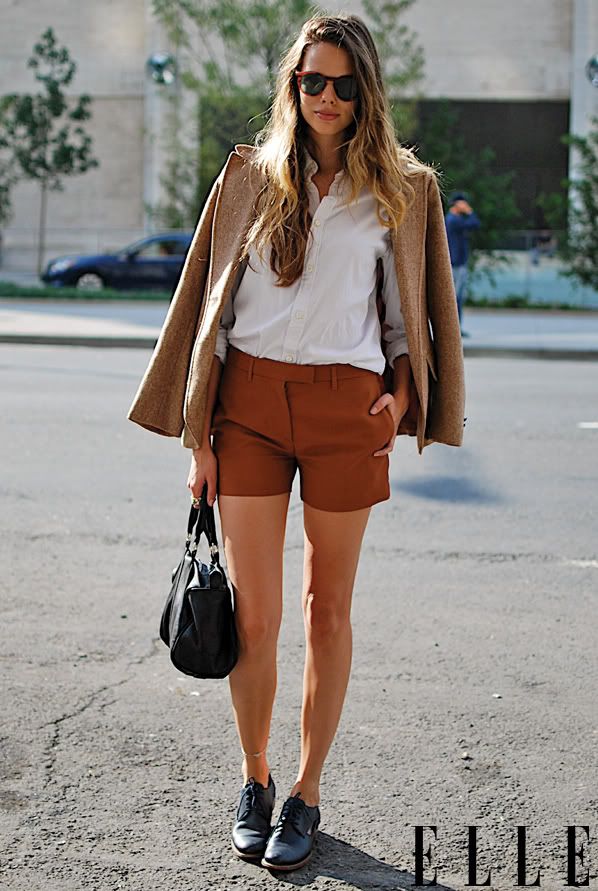 You see a lot of this sort of business of throwing jackets over the shoulders like a cape. Unfortunately, I fear that it is mostly a way of trying to disguise the fact that the coat fits like a cape too! The shorts, coat, sun-glass frames, and hair colour are all harmonious, with a white blouse giving a bit of contrast.
The next one is also from
Elle
at NYFW: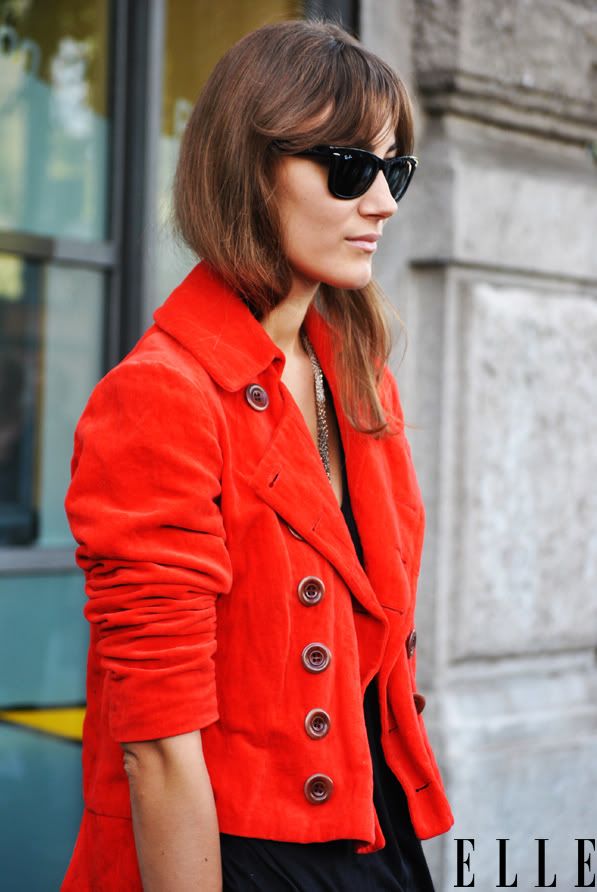 Nice colour, a vibrant red coat with a stand and fall collar. But the fronts look saggy and haggard to me. It looks like it just came out of the washing machine. These fronts need a bit more structure in them to keep them clean. However, structure = time consuming to make = more expensive = accountant doesn't like it = factory gets told to do it the cheaper way. But I guess Elle careth not!