Here is a more typical example of what is seen on the runway: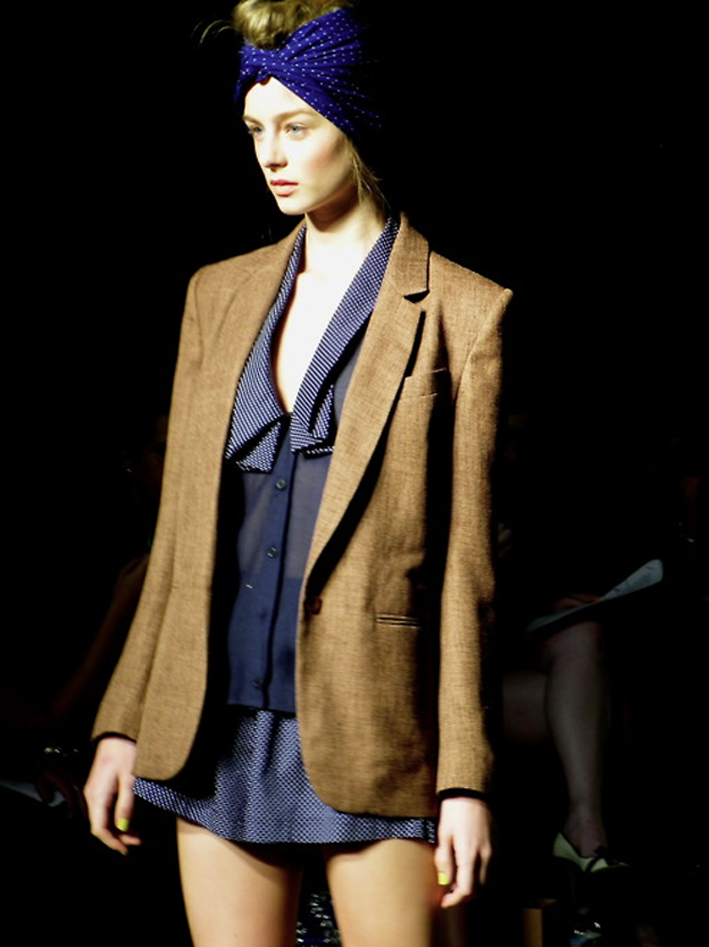 Apparently these are called "boyfriend blazers". The term refers to the fact that it is too big and doesn't fit, but this is passed off as looking "cute" because it looks like she borrowed her boyfriend's coat.
It's funny because once female clients in their "boyfriend blazers" get to a bespoke tailor/shirtmaker they are suddenly bothered by every hint of a slight crease. They start to drive the tailor nuts by complaining about every little wrinkle - imaginary or otherwise!
However, when it is a runway garment these drags are considered "cute":