Please critique my shirt below and let me know if there are any problems and what needs to be corrected.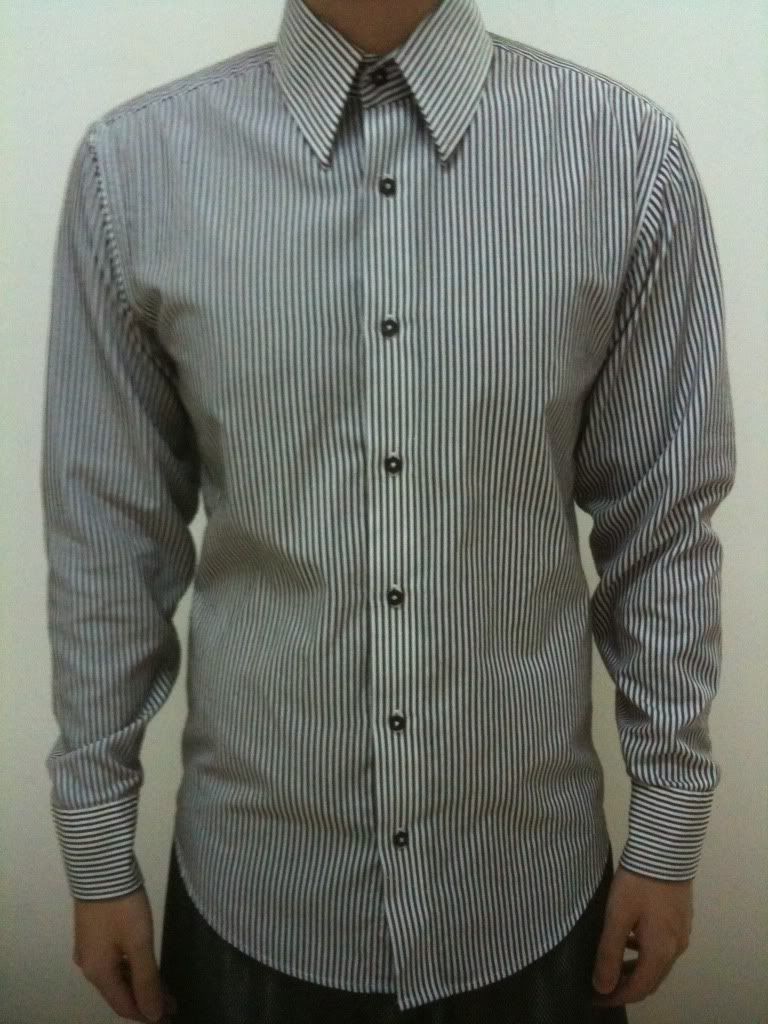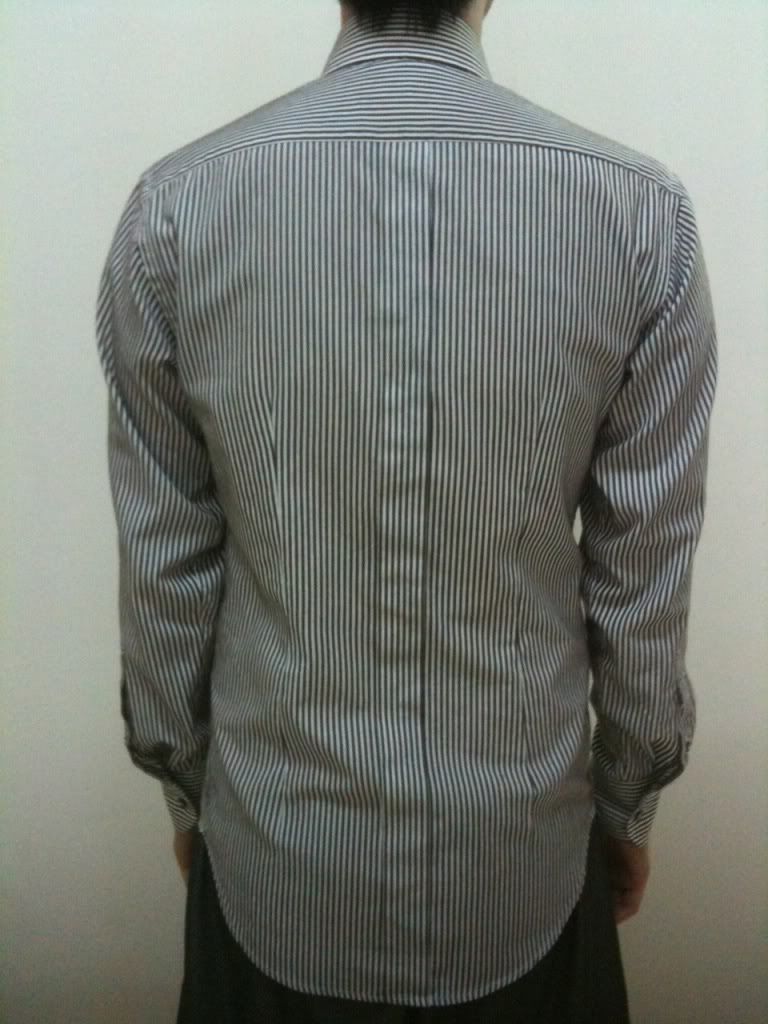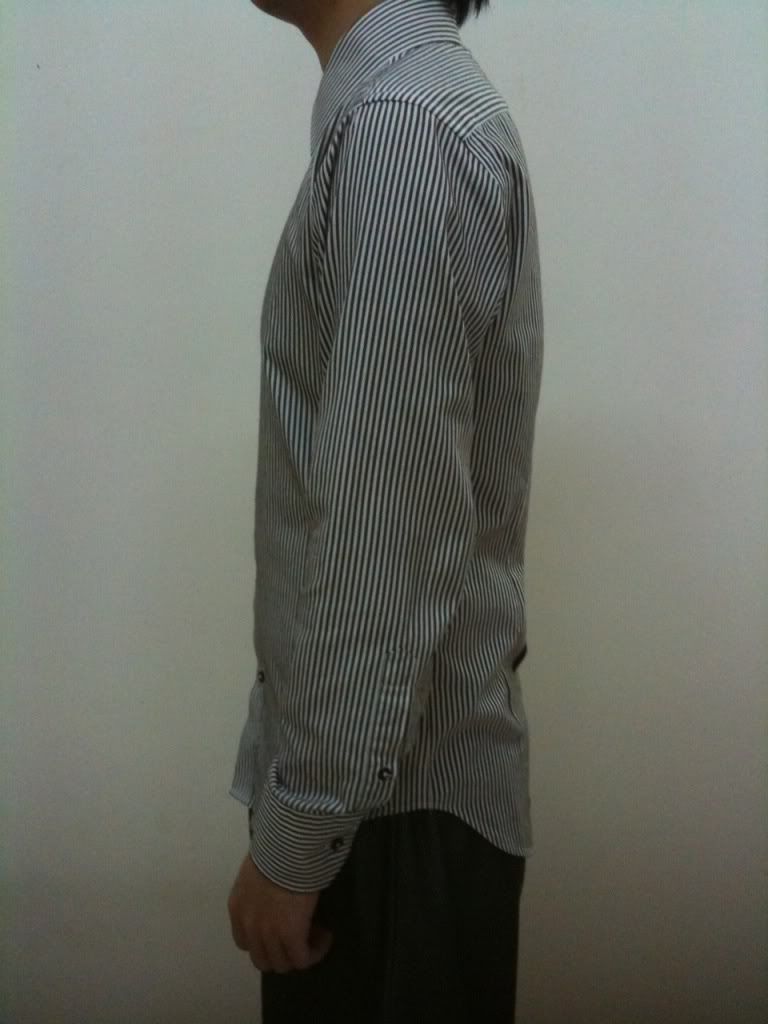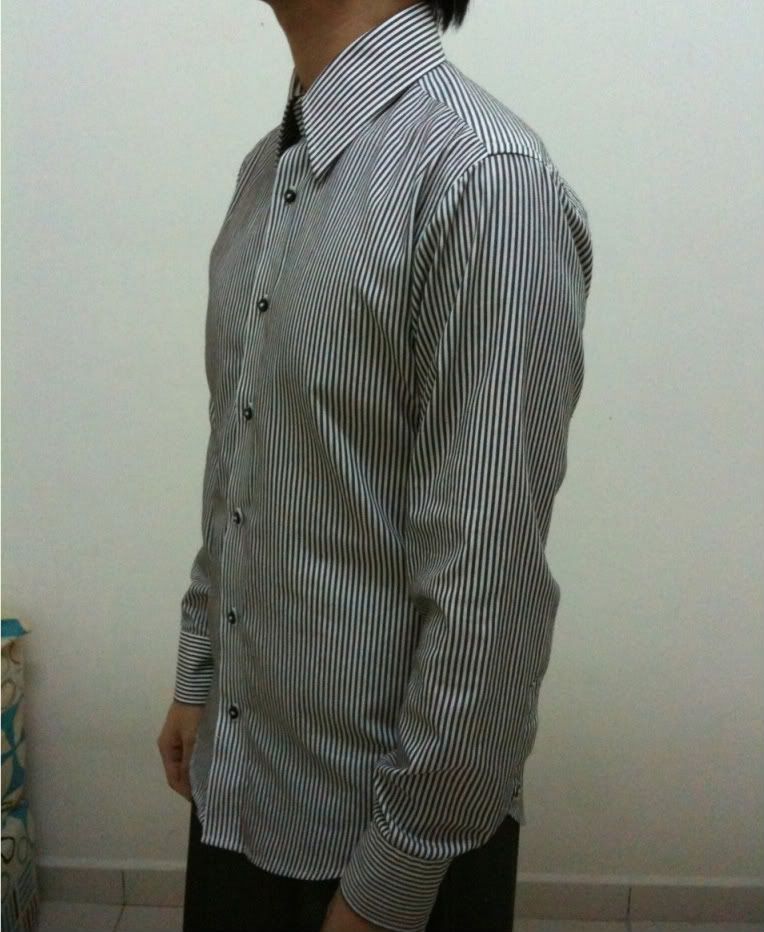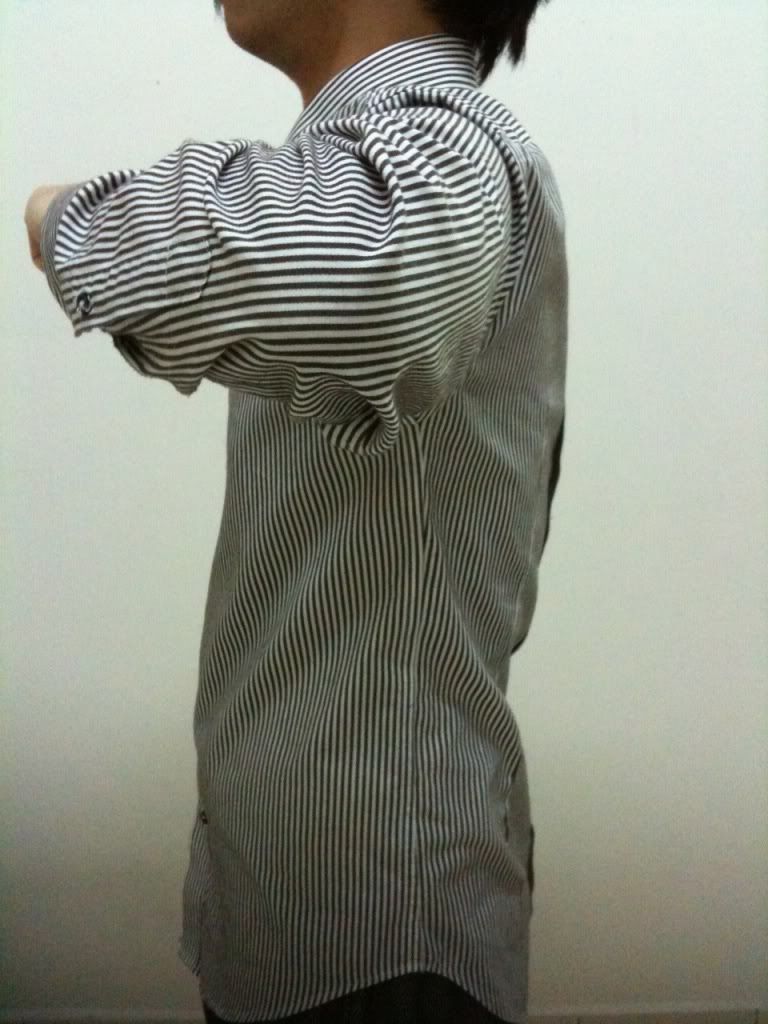 There is a slight ripple on my top right shoulder near the neck, and continues at the back of the collar.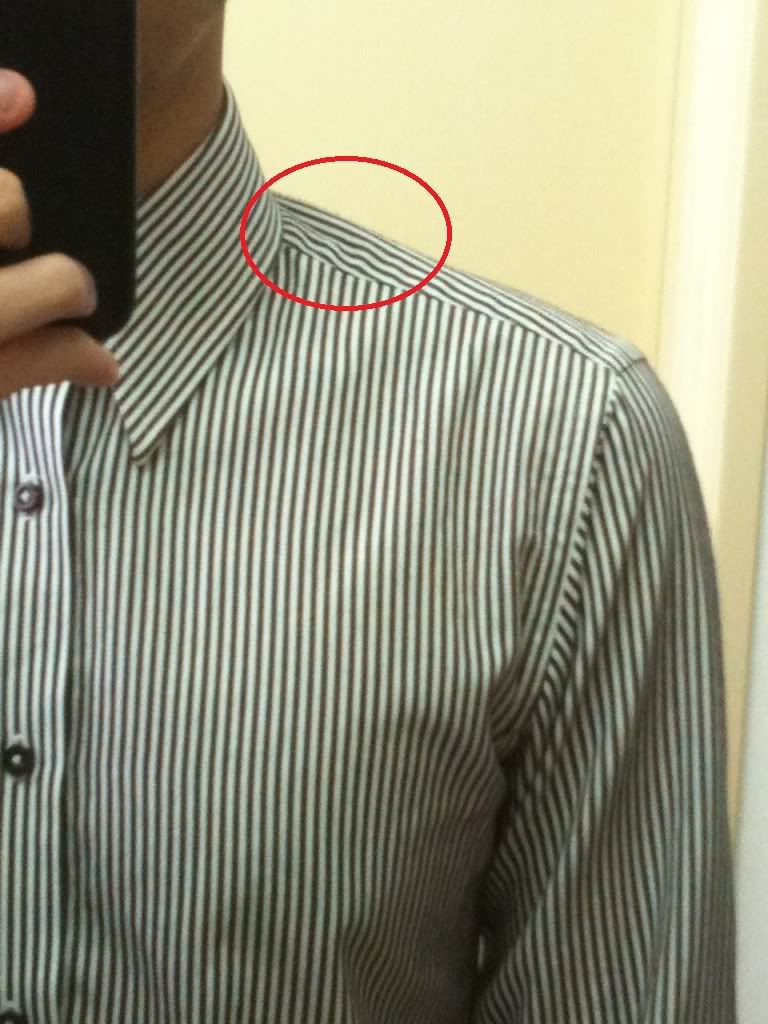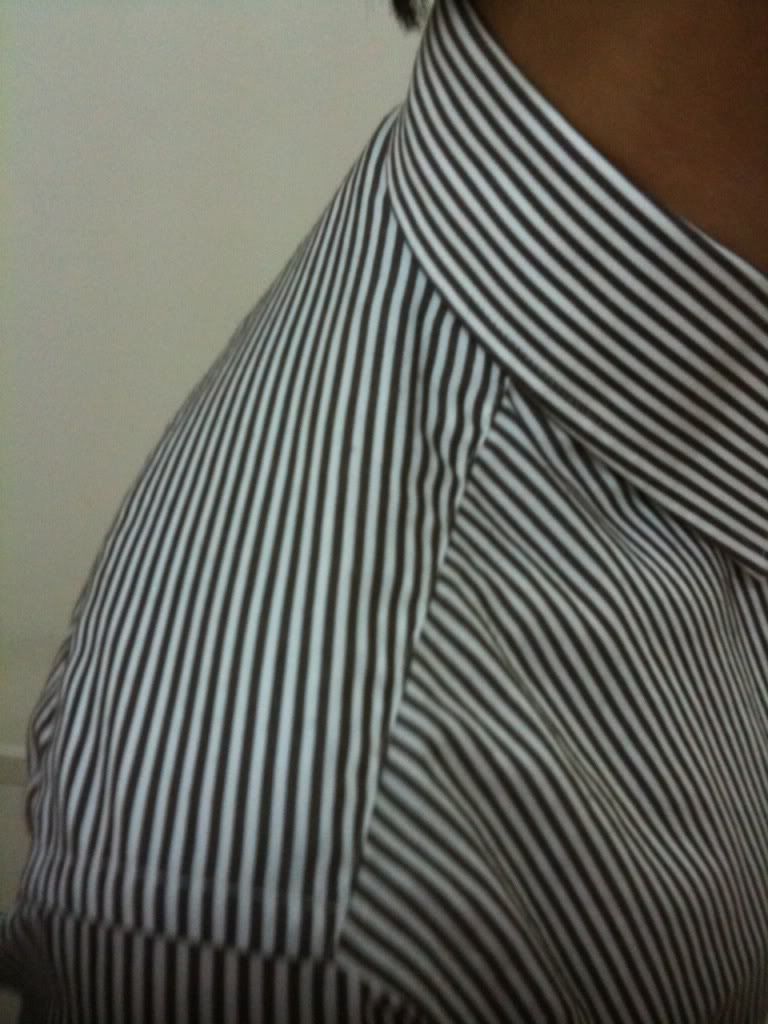 Bump in placket between the top (collar) and second shirt button.
In terms of style, I've asked for a really fitted shirt (in pictures it looks bit worse than in real life...
) but feel free to critique how I might make adjustments to the style of the shirt so it betters the silhouette or look.