This is something from an older Rundschau. Though the drafting is basically equal to the regular method, they applied some changes to make it more "British".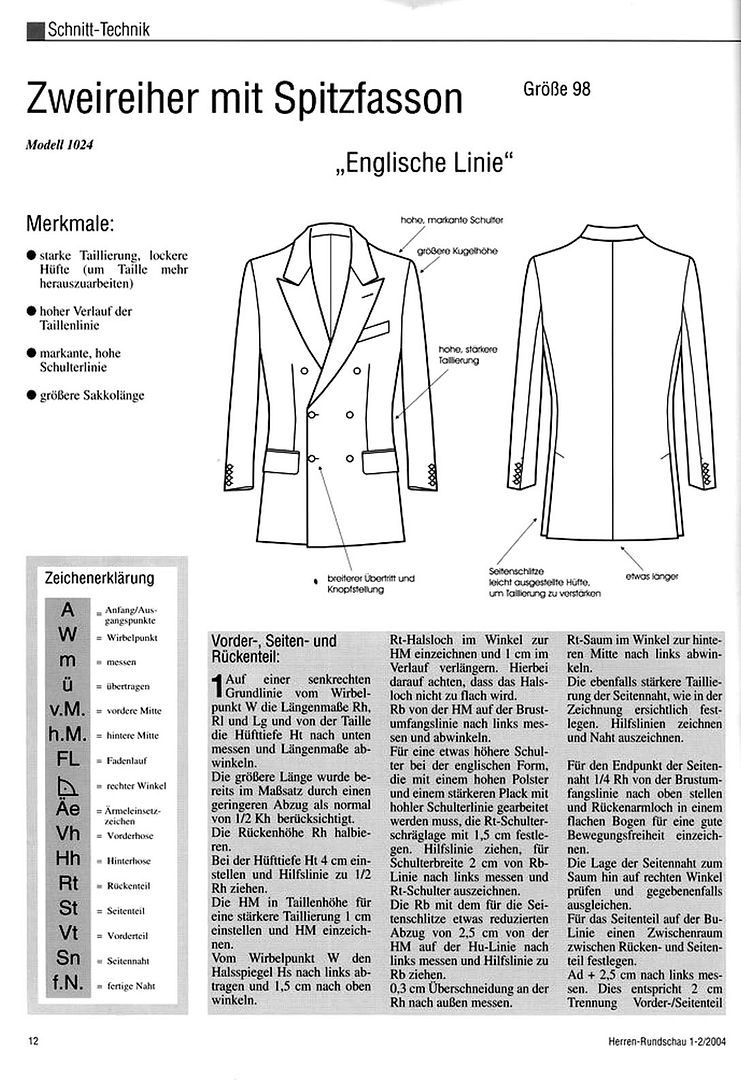 The differences to the regular draft are:
Higher and distinctive shoulders
Higher sleeve crown
Higher waistline and stronger waist suppression
Slightly longer with wider hips (to emphasize the waist)
Wider overlap and button stance
Again, the armhole tends to be rather deep. This remains so when you apply the direct measurements. It's caused by the higher shoulders.
To be honest I'd say that this is the better draft when it comes to clear and clean lines and a good fit.
For comparison, this is a draft that is widely used for RTW, MTM and I'd say bespoke as well:
The side panel's shape does not really match that of the front part. This causes some distortions under the arms, because the side panel is pulled towards the front in the scye region. I see that on almost any coat. It actually gets worse when the front dart is made wider for a "slim-fit" version. Have a look at these "beauties":