It just struck me that we don't have a Best of the 1950s thread at all. Well, here it is!
I thought I would kick start this thread with only one picture. Not because I don't own many, many more fine pictures of 1950s tailoring. Far from it, as you all know. It is just this photo nicely captures the elegance of this era.
This comes from The Tailor & Cutter, January 1954: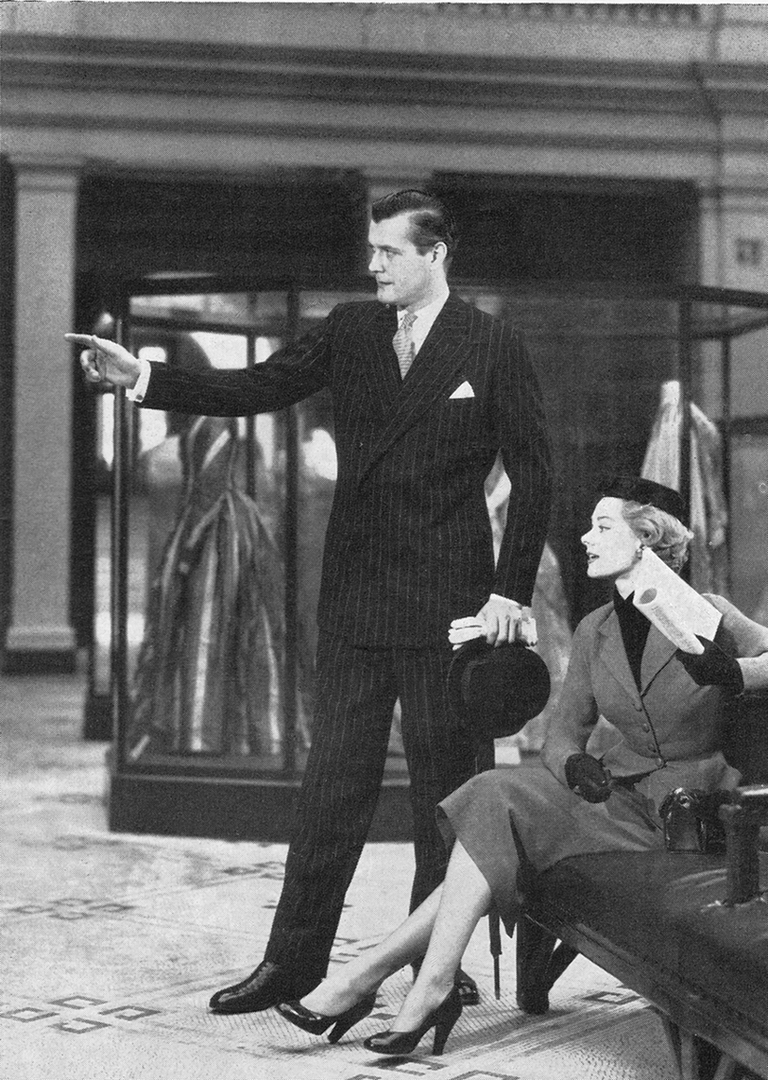 The suit was cut by B.J. Rubython for the personal tailoring department of Harrods of Knightbridge. High end department stores used to always offer bespoke tailoring back in those days.