Welcome to les Incroyables, the Forum devoted to líanglomanie , and to the celebration of Classical English sartorial style in menís dress. The choice of the forum name is intended to remind us how international and cosmopolitan Anglomania in dress is. The French Revolution gave birth to it, and from there it has become an age-old tradition in menís dress to strive for a certain Romantic ideal of the English gentlemen. From Paris, to Milan, to St Petersburg, Tokyo and New York it is an ideal every well-dressed man strives for.
The French Revolution was a seismic event, the sartorial repercussions of which we continue to feel today. That event had arguably a greater impact on how we continue to dress today than any other.
Prior to the French Revolution Paris was the centre of both menís and womenís fashion. All strove to match the extravagance displayed in French court dress in
líhabite a la Francaise
, the latest fashions in which were set by the Court of Versailles. After the Revolution in Paris, the court styles of Versailles went rapidly out of fashion. For that critical moment in French history, it became more fashionable for a Frenchman to wear the country styled
redingote
(a corruption of the English Ďriding coatí) worn by the English aristocracy, who tended to live in country estates, unlike their French counterparts who congregated around the Court of Versailles. Indeed, during the Great Terror that followed, it was not only more fashionable, but safer to dress up as an Englishman than as a Versailles aristocrat - if keeping oneís head away from the guillotine mattered, for displays of decadent and extravagant silks typical of
líancien regime
came to be deeply frowned upon.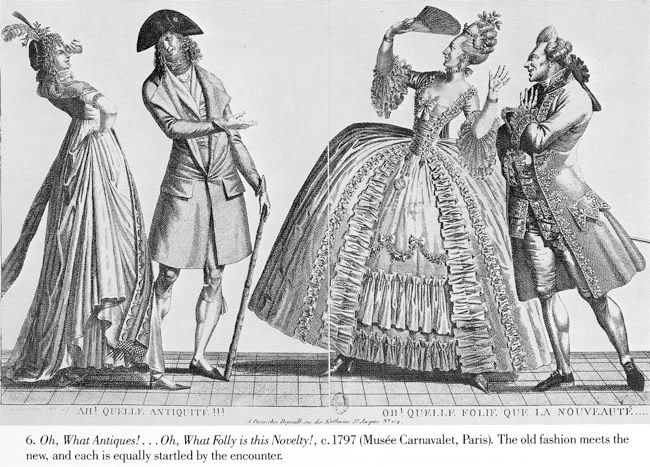 The keenly fitted smartness of the redingote became the foundation of modern menís tailored clothing, and a new age was ushered in. No longer draped in artifice, the new coat was immaculately cleanly tailored, form fitting to show off the natural figure, sporty and dashingly elegant. Les Incroyables, were particularly famous for their elegant displays of the new English redingote:
From Paris, the newly adopted English style of dress swept the rest of the world. Today, we still live in the shadow of the French Revolution: we are all children of the revolution.

Forum Aims
Discuss anglomania in dress. What is the true English style? What is tailored style of the modern revolutionary and incroyable? It is also place discuss modern dress etiquette for all occasions.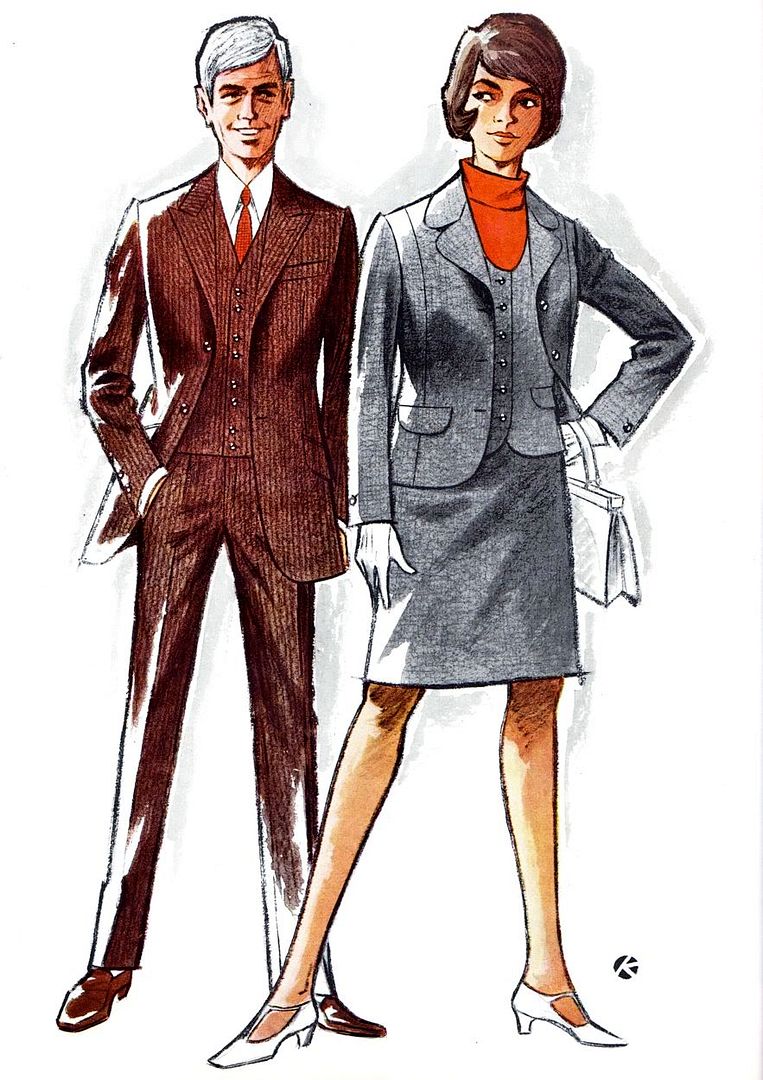 Forum Rule: British English Preferred
Participates are informally invited to use British English and British spelling for all discussions. This will not be formally enforced