Shoes are important. You can have a wonderful bespoke suit, but if the shoes are not up to par it can destroy the whole effect.
In the field of ladies' shoes some enthusiasts speak of the Holy Trinity. This is invariably Christian Louboutin, Jimmy Choo and Manolo Blahnik. Of these three, Louboutin has a particularly strong cult following. The particular trade mark of Louboutin shoes is their dramatically high heel which helps to show off their red painted soles: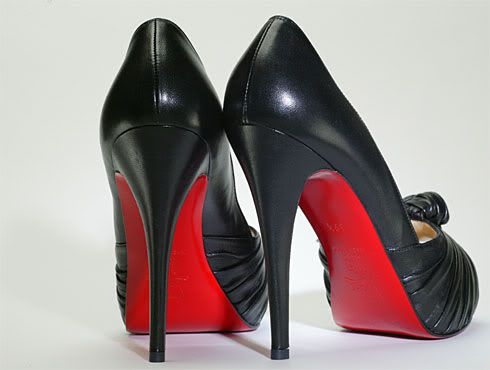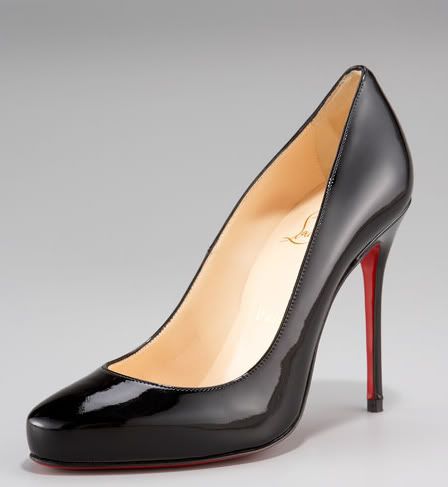 When you inspect them in person, the finishing on Louboutins and materials used are clearly a class above that found in the rest of the ready-to-wear market. This, and the dramatic, but often understandably glamorous styling has made them a status symbol.
I must say that unfortunately I still have my doubts about them.
My first concern relates to their construction. Despite the high prices, it is obviously still a glued shoe. The materials and finishing are definitely better, but not always spectacularly so. The shoe is not resolable, and is obviously intended to be disposable once the season is over to be replaced by more of the same. I do understand that sleek ladies' shoes cannot be welted, whether by hand welting, Goodywear welting, Blake or Blake rapid type of construction. It would make it too chunky and masculine. However, the Viennese make ladies shoes by a method described as Holzgenagelt or wood-pegged. Here is an example by Viennese bespoke maker
Materna
: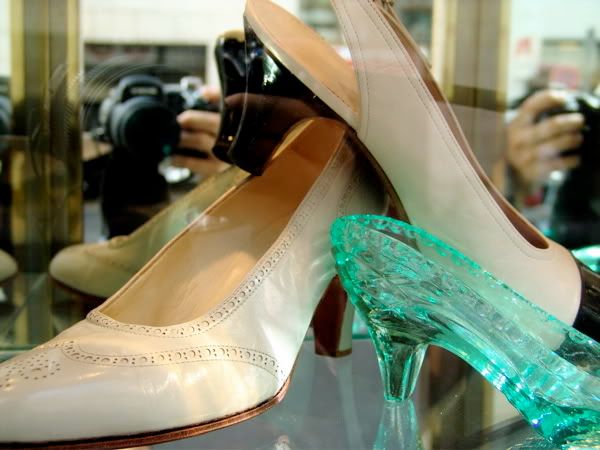 On the left is a brogued pump next to a two-toned sling back.
Here are a couple of more styles from the Materna website: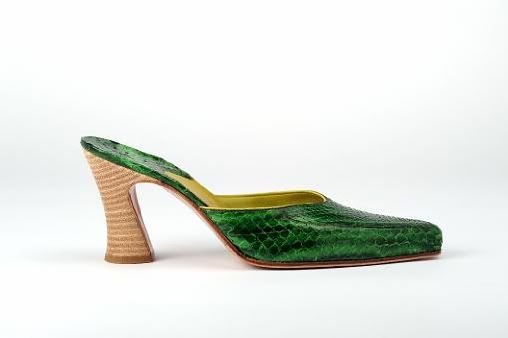 The other concern I have Louboutins is the excessively high heels. When I asked the Viennese bespoke shoemaker Balint whether they make ladies' shoes, they said they do, immediately adding that they only make them with a modest heel. I do believe that there is a podiatry component to the Austrian and German shoemaker's state qualifications. Balint told me that the reason they leave high heels to the fashion industry makers is because they are harmful to the feet. A search on the internet on the subject easily brings up lots of hits on the subject, a summary of which can be found
here
. However, even then Balint said that they don't object to women wearing heels just on special occasions. The other problem with fashion shoes is that they are very narrow and pointy through the toe box, which when combined with the high heel conspires to crowd the toes even more.
The next thing about Louboutins is that I find the designs to be typically rather aggressive and garish sometimes. I guess they are just trying to scream for publicity as most fashion brands do. The most elegant designs are still their most understated and classical ones, such as plain pumps or d'orsays. However, I find that it is all too easy for some of these styles to look rather tarty. They are more for social functions rather than for long days in a corporate environment: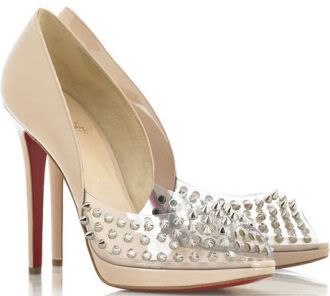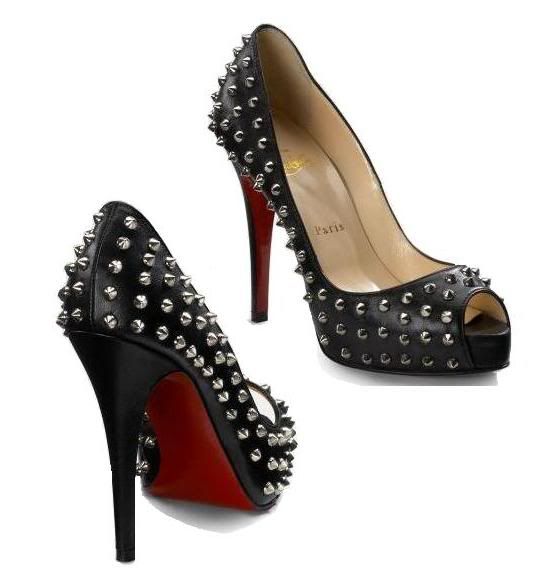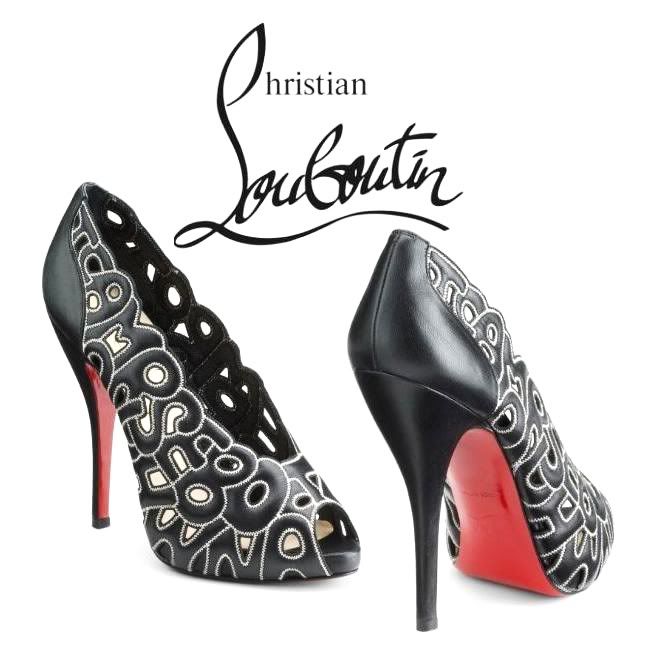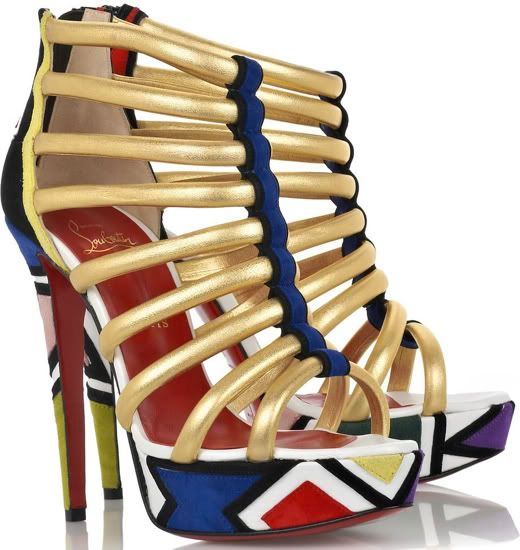 For those ladies interested in a high end bespoke shoes, most of the Viennese bespoke makers such as Balint, Materna, Scheer and probably also the likes Maftei, will make for women. I am sure many of the London based bespoke shoemakers will also make for women. Personally, I tend to favour the Viennese Holzenagelt technique for ladies' shoes, because of its combination of being able to be resoled and its durability. The end results are going to be shoes that your feet will thank you for. Not only that you will get countless more years out of them than you would a ready to wear fashion shoe that destroys your feet.
Here are some beautiful examples of bespoke boots from
Rudolf Scheer
: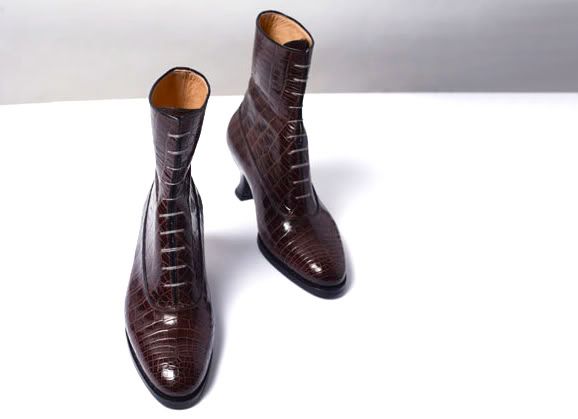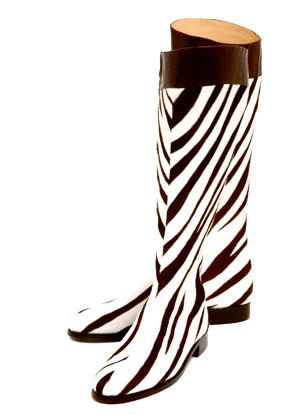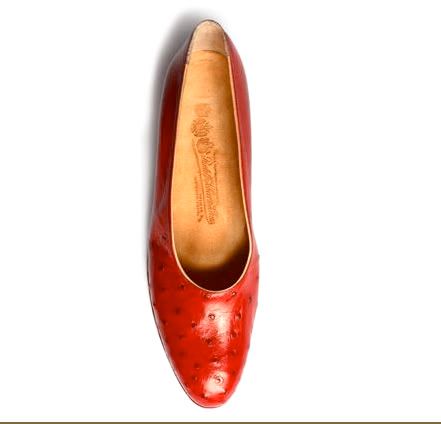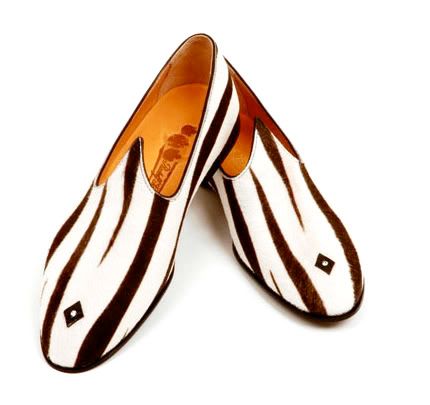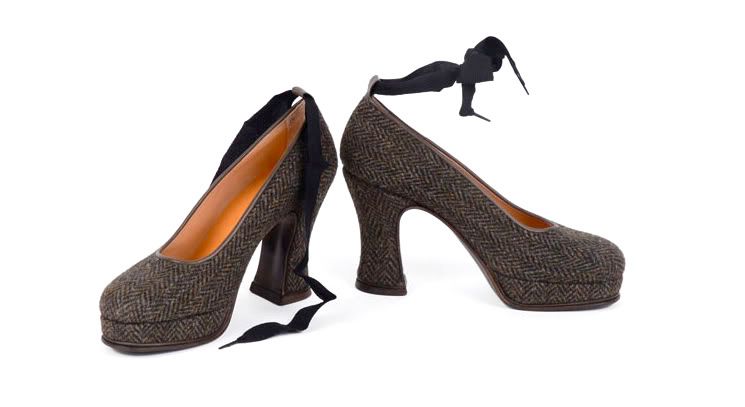 There is also a reason why a bespoke shoe will cost you more than most Louboutins. For a start they make your own personal last: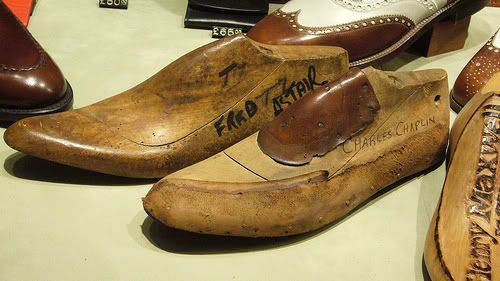 Can you tell who lasts those belonged too?
John Lobb St James have Queen Victoria's lasts. Rudolph Scheer in Vienna still have the Empress "Sisi" Elizabeth's lasts:
The skins they use in high end bespoke shoemaking are often even finer than what is found in high end ready-to-wear. You really are paying for the best that money can buy, and you are looking after yourself at the same time.
For those of you that don't have access to a bespoke shoemaker, I would also suggest looking at RTW shoes from
Taryn Rose
. She originally trained as an orthopaedic surgeon. Her shoes usually avoid excessively high heels, and cramped pointy toe boxes. Her shoes have built in metatarsal support. Yet the styles remain very fashionable and extremely wearable: