The following
Tailor & Cutter
lounge coat system comes from
Advanced Practical Designing for Men's Clothing.
For once, the publication date is printed in the book: 1970. Some of you will be pleased to see the presence of the side body, however there is another lounge coat draft in the same book without it! It represents what is probably the most recent
Tailor & Cutter
lounge coat system before the untimely demise of the journal around 1972. It represents the final word and swan song from
The Tailor & Cutter.
The Whife Version of the T&C Draft
I am going to keep this most modern Tailor & Cutter lounge draft pinned, to replace the older Whife era version published in
The Modern Tailor Outfitter & Clothier
(MTOC) from 1949/52, as well as
A First Course in Gentlemen's Garment Cutting
. The
older Whife era draft
contains more information on cutting for corpulent figures. The corresponding Whife era sleeve draft can be found
here
. The discussion from the Whife era on cutting collars can be found
here
. The thread on cutting double breasted "reefer" jackets can be found
here
.
The F.R. Morris Version of the T&C Draft
There is also another Tailor & Cutter system published around the 1940-50s or so from F.R. Morris in the Pocket CPG that can be found
in this thread.
For the Morris CPG thread on cutting overcoats,
see this thread
. The popularity of this system is attested for by its continued publication right up till the closure of The Tailor & Cutter in the early 1970s.
The Thickett Version of the T&C Draft
The earlier 1930s MTOC version by Percival Thickett can be found
in this thread.
Body Coats
Those interested in the T&C system for body coats are referred
to this thread
.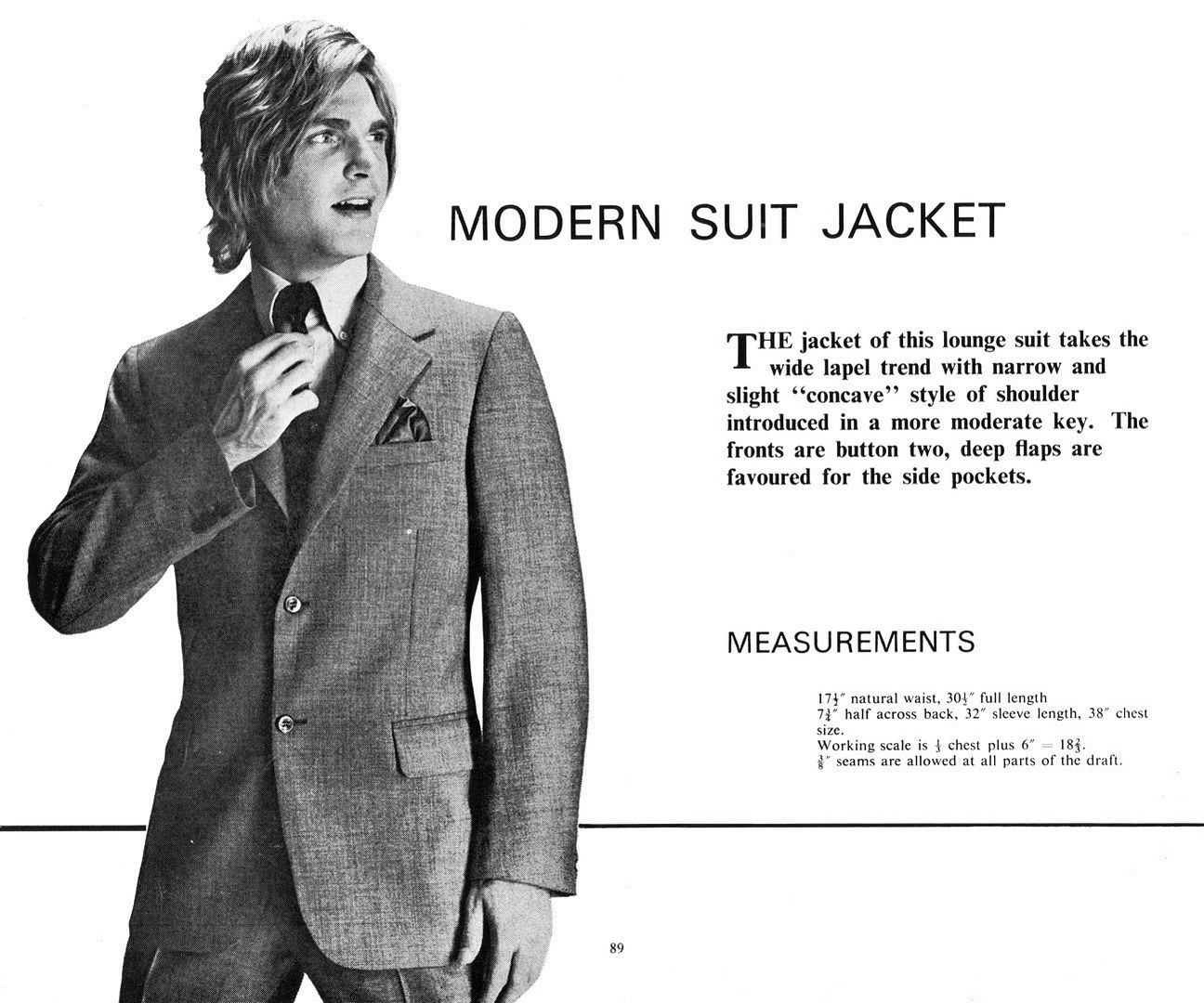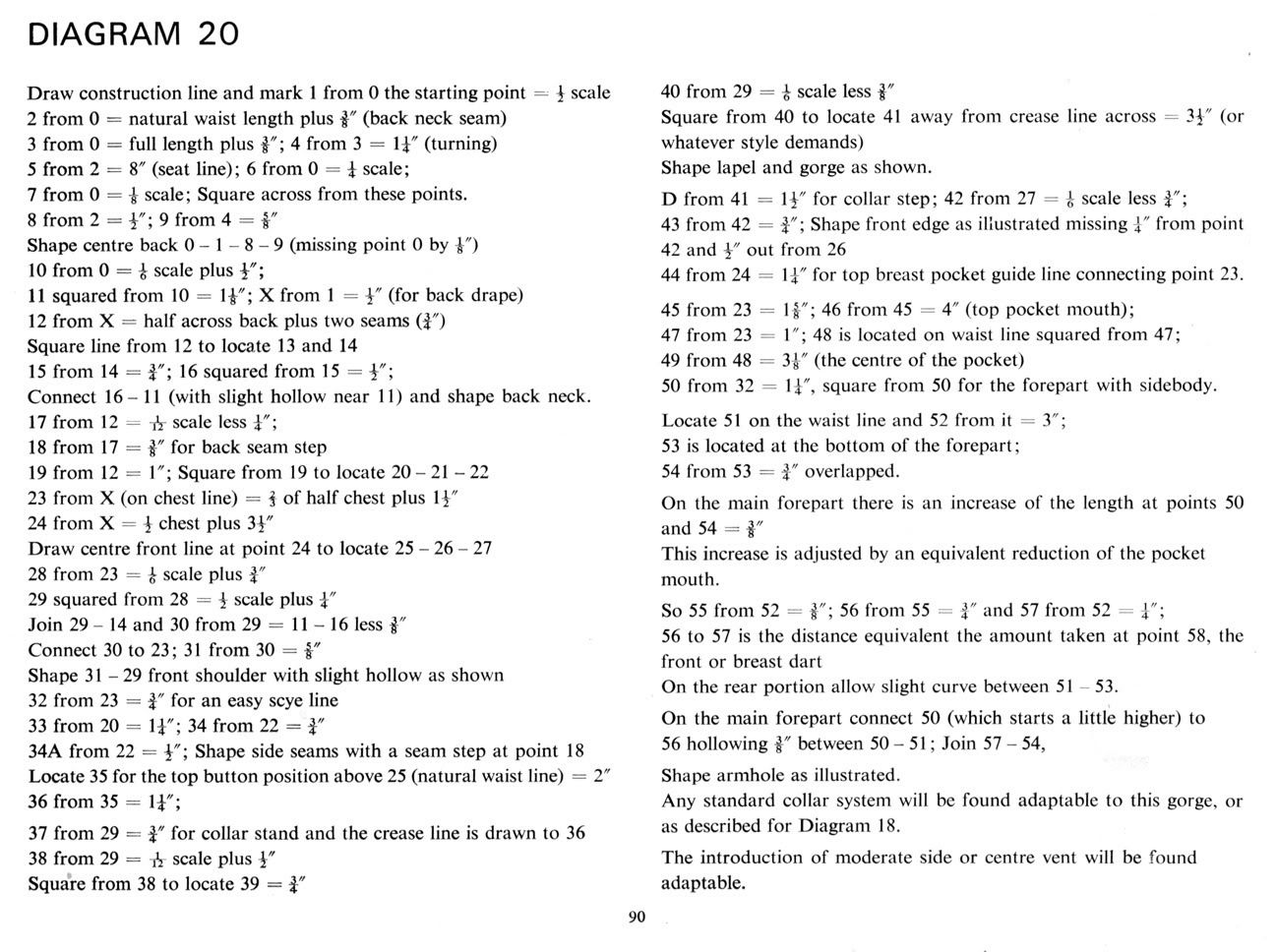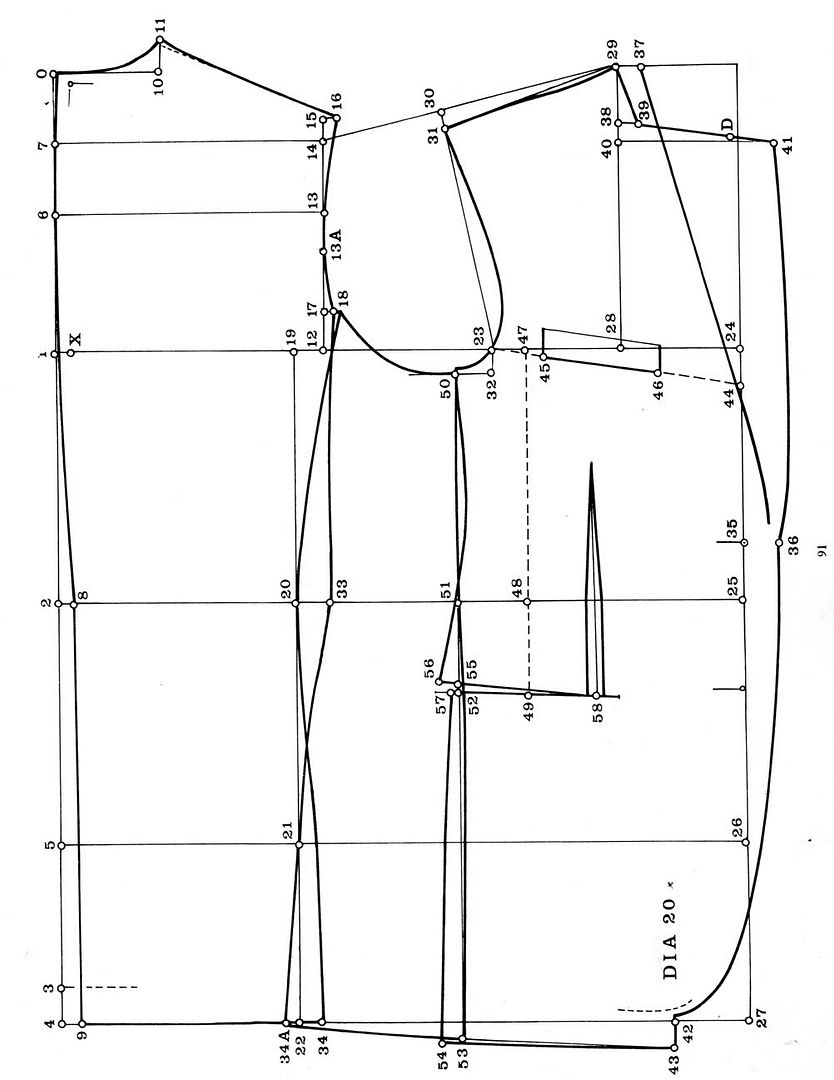 An alternative version from the same book and author - this time without a side body. The collar draft is also included here: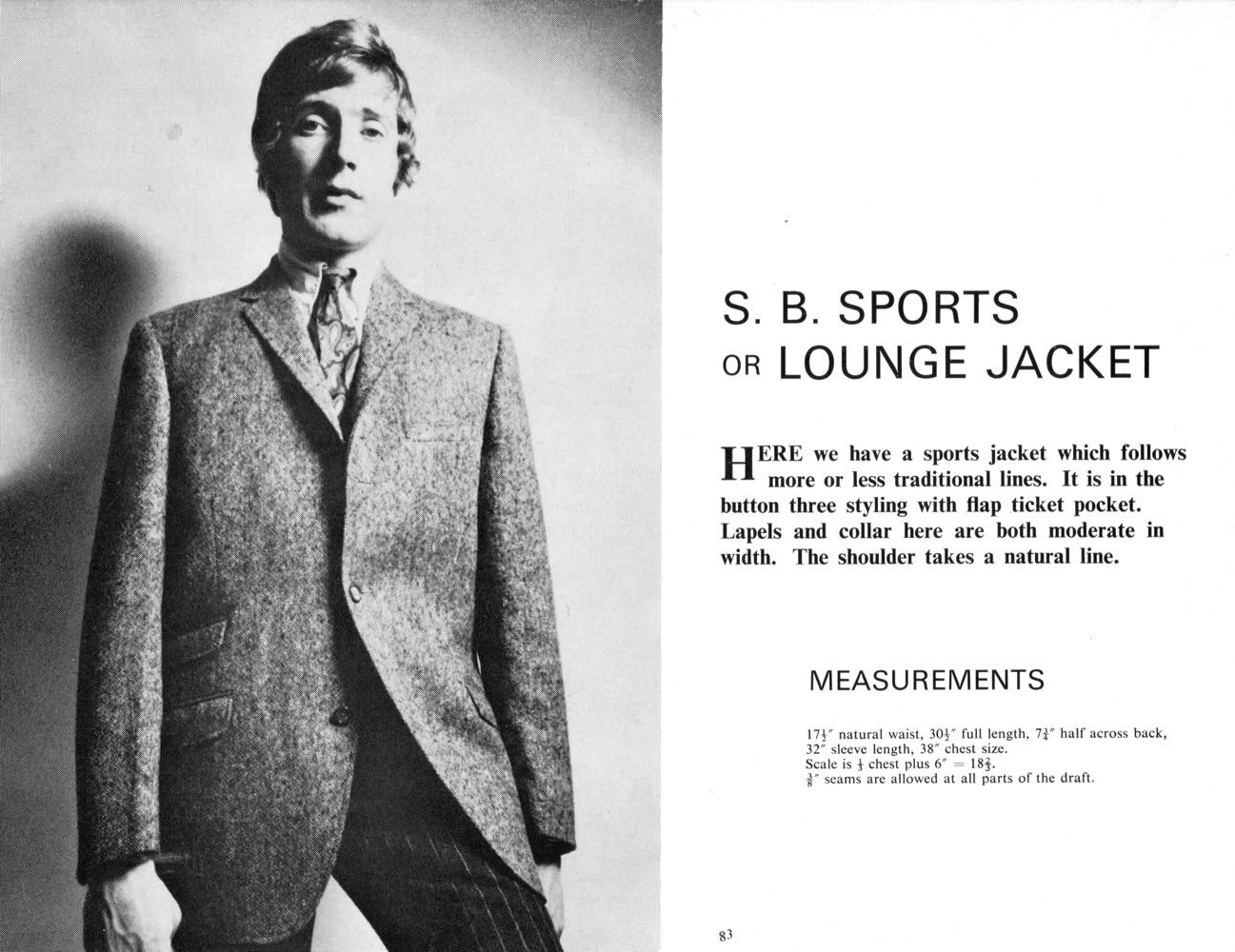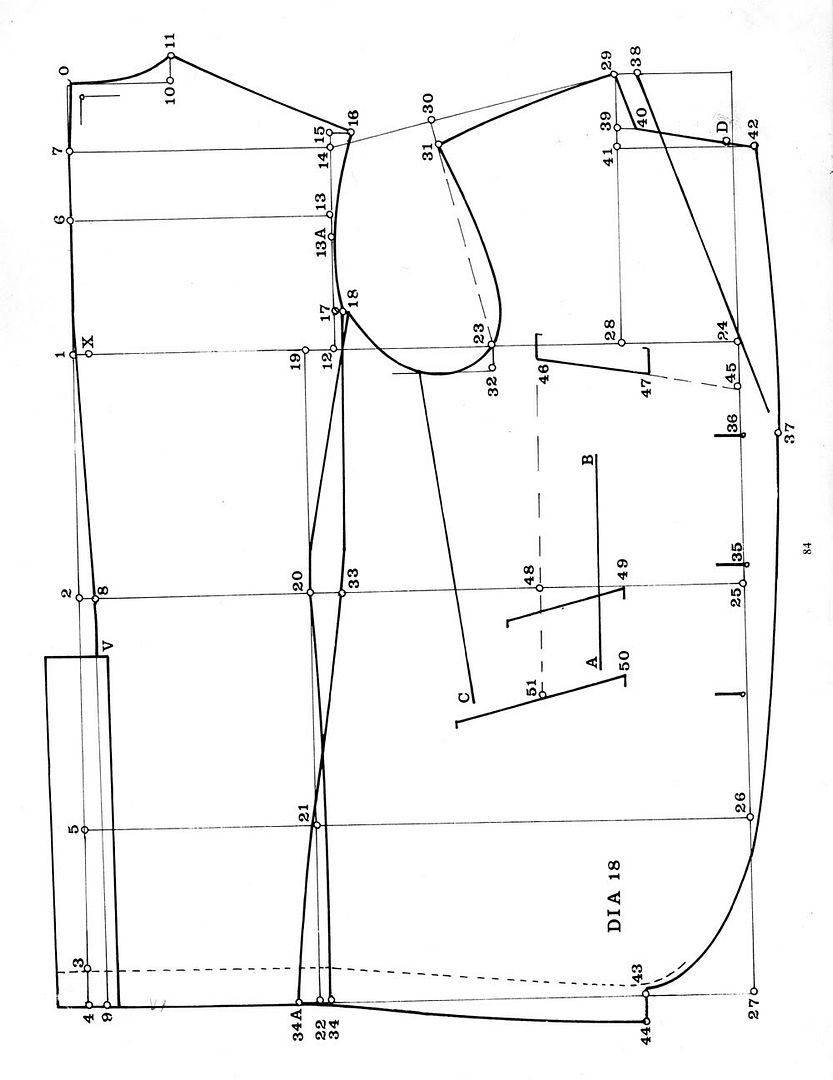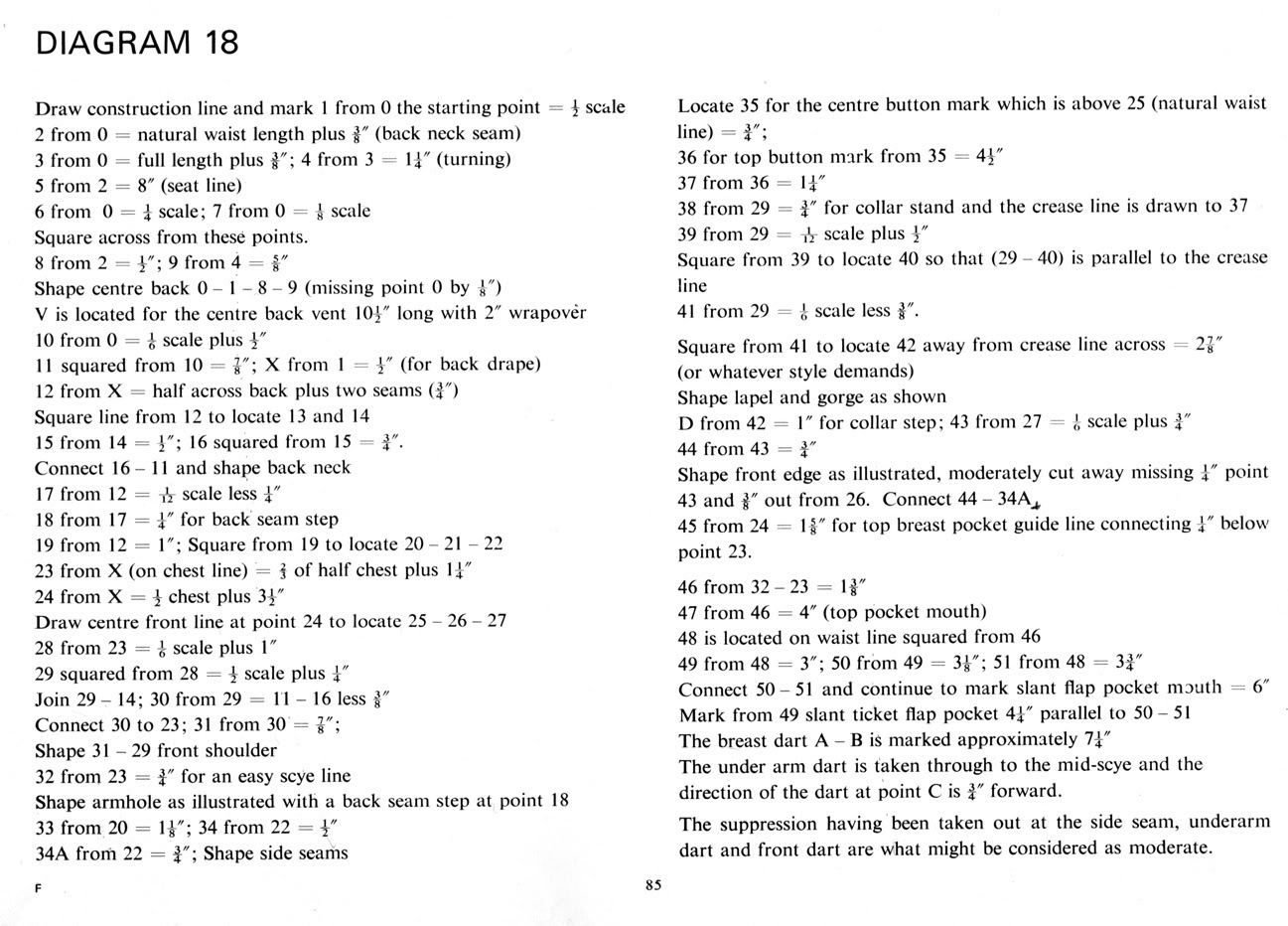 Finally, I also include the DB reefer jacket from the same book: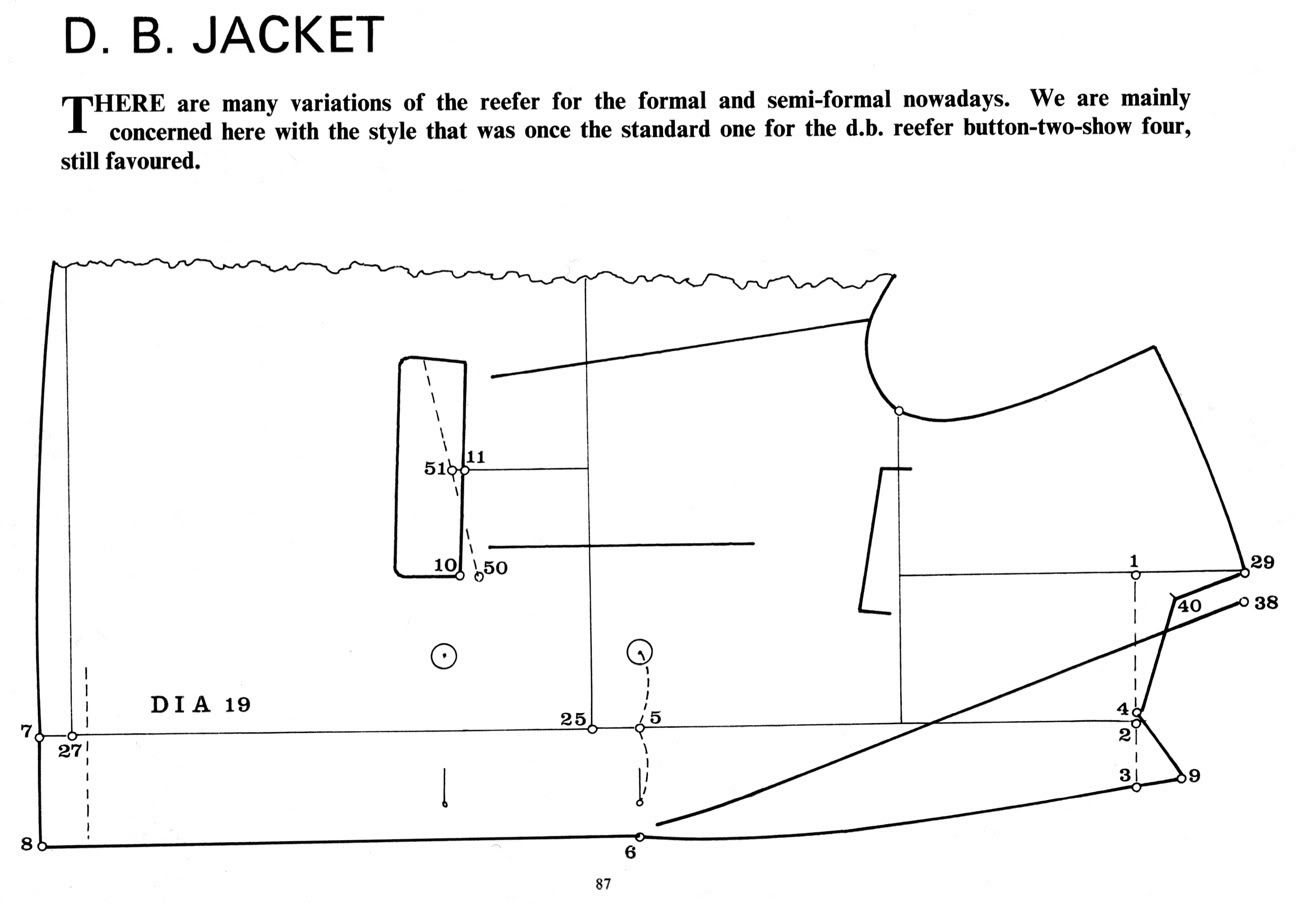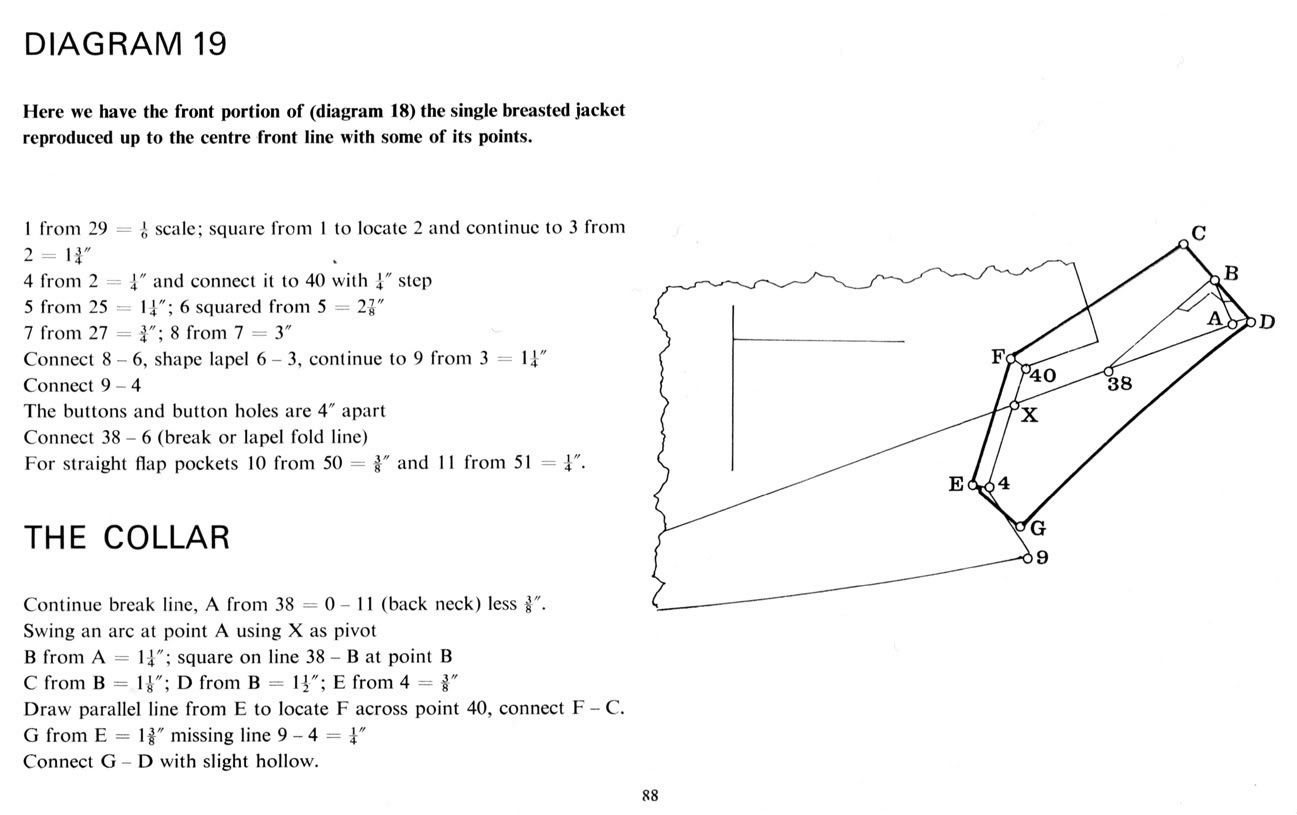 Readers should not that unlike with the Rundschau system, T&C darts have seams allowed. That is to say that when the darts are sewn up, they become enlarged by the size of two seams: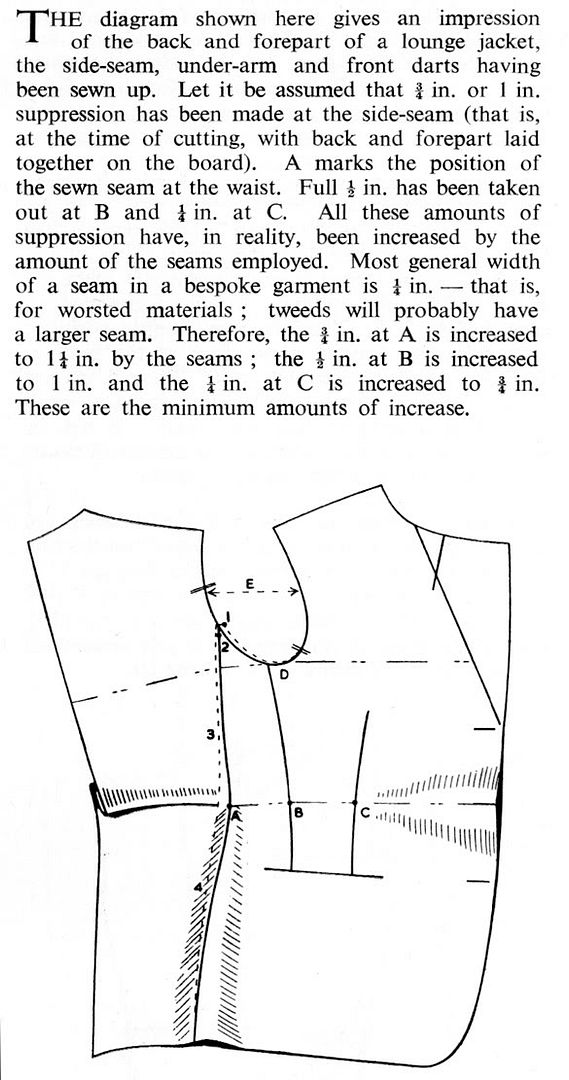 The 1/4" front dart becomes a 3/4" front dart once sewn up if the seams are 1/4".