Here is a nice method for deriving a waistcoat from a lounge coat pattern. There is a lengthy step by step explanation of it all but the diagram is actually perfectly self-explanatory. As usual with the Rundschau system all seams (7.5mm) are allowed for. The length L is the desired length of the waistcoat.
R-r: the chest width
T1-b1: the waist measure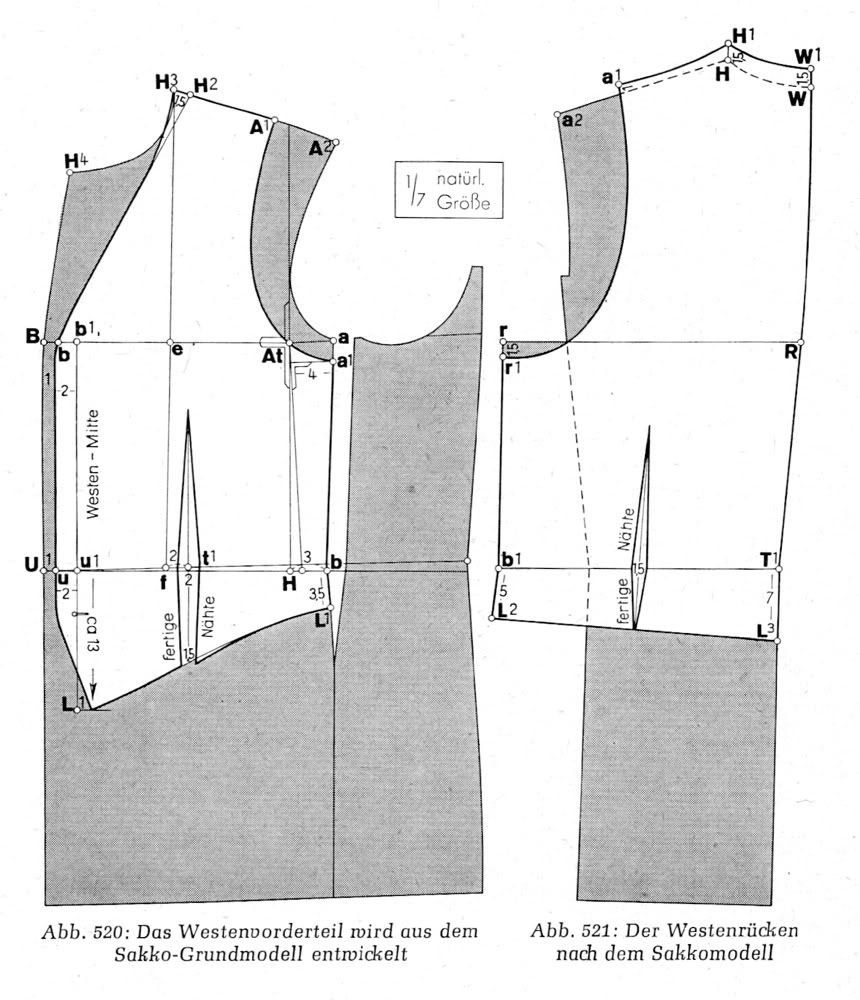 Die Zuschneidekunst
shows you how to derive a couple of specific styles (Nrs 472 and 473) from the coat pattern: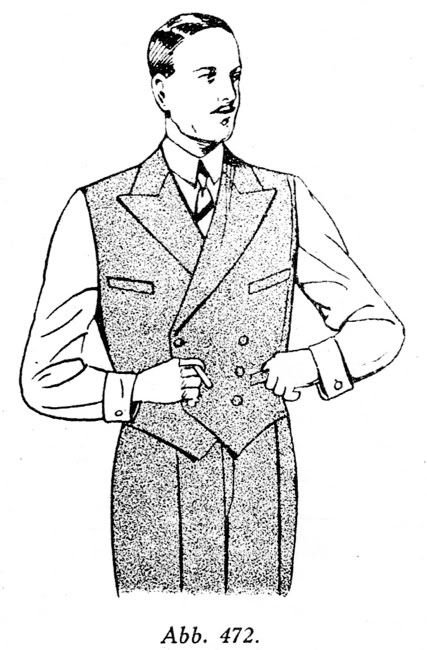 Abb 479 also shows you how to apply some direct measures. Start from the C7 vertebra and measure to the top buttoning point. Next measure to the bottom of centre front of W-C. Abb 480 shows a chest dart partly hidden in the welted pocket.
Lastly, the W-C for a corpulent figure: