In the December, 1952 issue of Rundschau, they pay a visit to Galliano Caraceni in Rome. The firm was founded in 1926 by Domenico Caraceni on Via Boncompagni - a very elegant street in the diplomatic quarter of the Italian capital. Domenico's brother, Galliano, took over the firm after his death.
Maestro Galliano Caraceni is Vice President of the Associazone Artistica Habilitamento. Unlike in Germany not all tailors belonged to the association but only leading high end and fashion leading houses. Caraceni counts amongst its clients not only members of the Italian aristocracy, but almost the entire Italian diplomatic corps, as well as well known American and international film stars. Hollywood film stars never fail to pay Maestro Caraceni a visit when they are filming in Cinecittą.
As our pictures show the Maestro prefers a correct but fashionable style free of exaggerations, without ever losing it own personality. He told our reported that he disapproves of the American style. His style could be characterised as a blend of English, German, and Italian styles. Amongst his clients include Gary Cooper, Tyrone Powers, Douglas Fairbanks, Maria Felix, Myrna Loy, Lynn Merrick, Helene Shepherd, Jenny Yugo, Junie Astor, and Luis Trenker.
Signore Galliano Caraceni: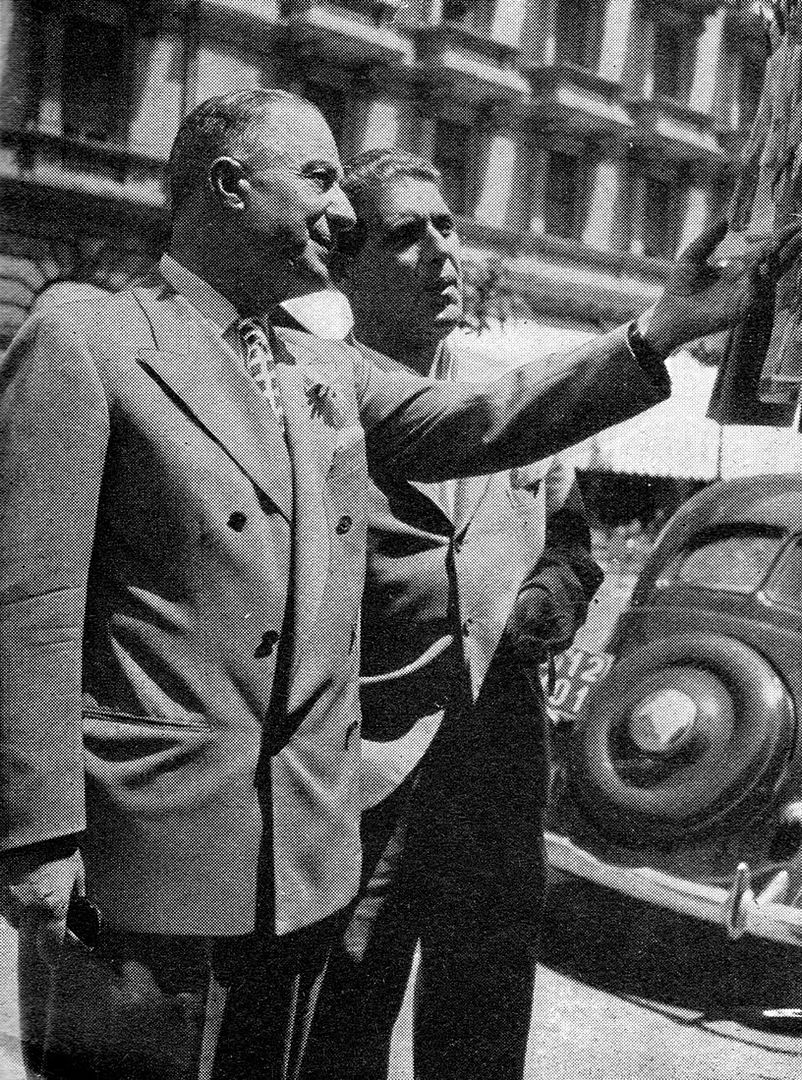 This reefer jacket is cut along currently fashionable lines that run parallel to German trends: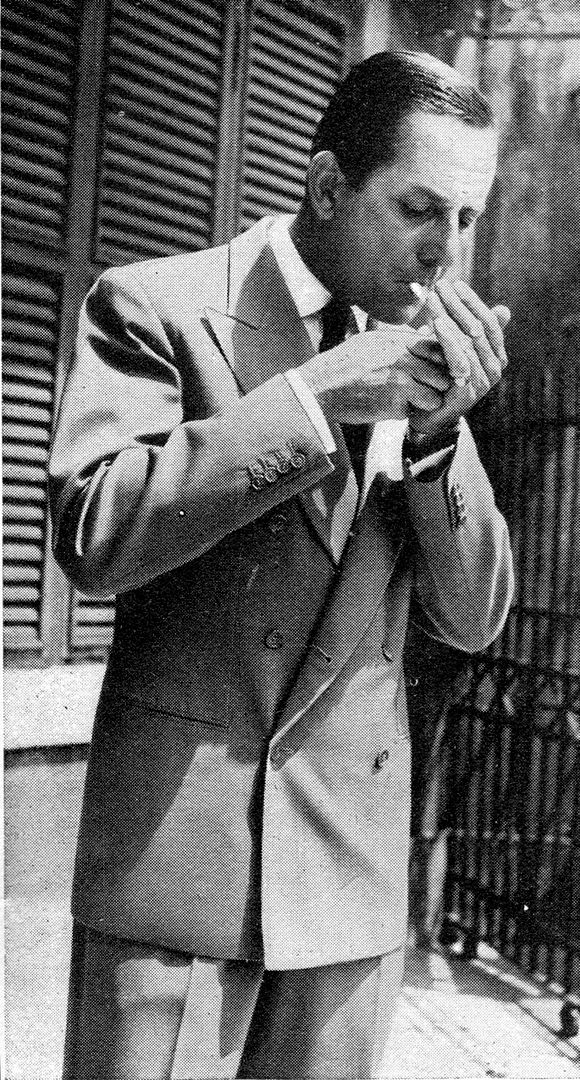 Autographed photos of clients line the walls:
A typically Italian version of the lounge jacket of light coloured worsted with a small check and contrasting piping - three buttons done up!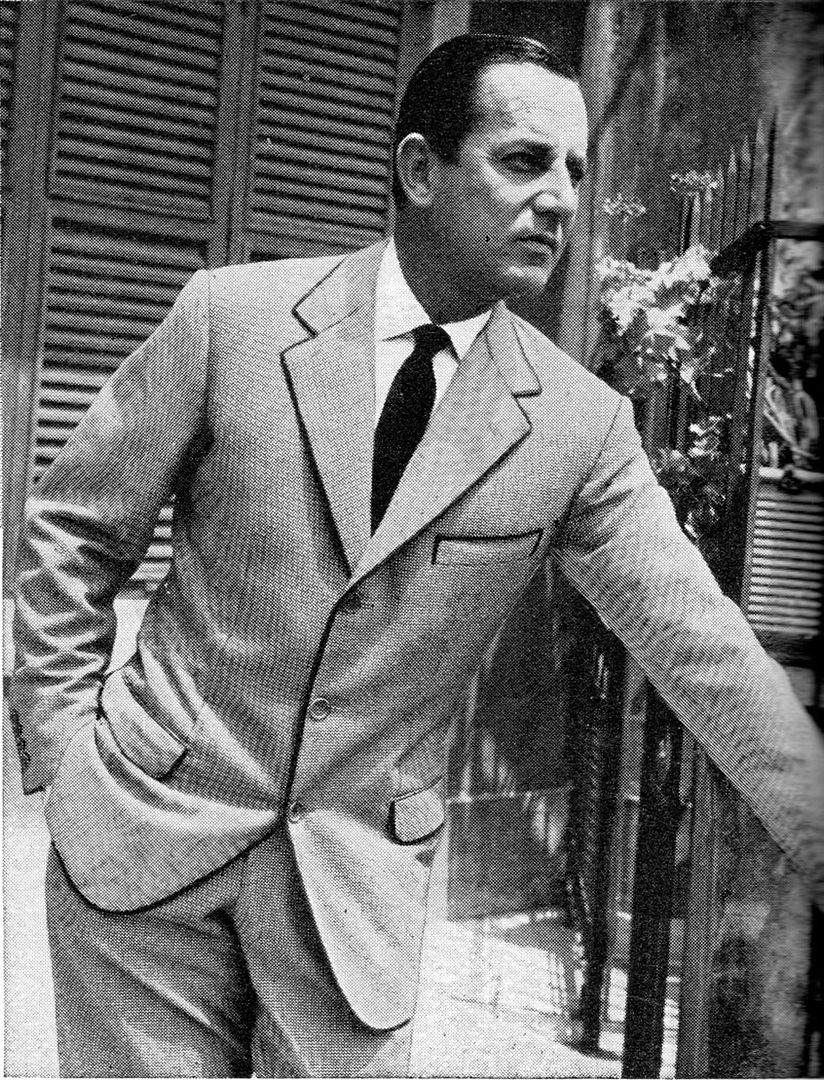 An interesting detail on this lounge coat with double breasted lapels are the sleeve cuffs and cloth covered buttons: