8
Fit, Fit, and Fit
Posted by Sator , 23 August 2010 · 15,673 views
I've always hated it when people pine about the good ol' days. However, in the sartorial arts, the number of people really skilled at cutting and fitting have become fewer than in the days when tailoring was a thriving trade. There is good evidence that bespoke tailoring in particular has undergone an almost approximately thousand fold decline in the last eighty years or so. There are 1930's statistic suggesting that there was a time when every second man would have a suit made every couple of years. Now that figure is probably more like one in a thousand men every couple of years. That's a pretty staggering statistic. The relative inflation adjusted cost of a bespoke suit, on the other hand, has remained pretty constant.
This is why when you look at old tailoring journals you see amazing work on display. Take a look at these ladies' Rundschau editions from the 1950s. At that point in time, the ladies' Rundschau was less of the tailor's technical journal of today than a display of some eye candy.
Rundschau January 1955
Rundschau January 1956
Rundschau October 1956
Rundschau January 1957
The other thing about the photographs of this time period is that the cut and fit of the clothes are always absolutely immaculate. When you look at photo shoots today either for promotional purposes, or off the runway, the clothes are poorly fitted to the model. This is partly because of the pace of the modern world and it is almost impossible to know months in advance who the model will be that is going to be wearing the clothes on the day.
I certainly have noticed that in editions of the East German tailoring journal
Das Schneiderhandwerk
they use the same model over and over again in virtually every issue: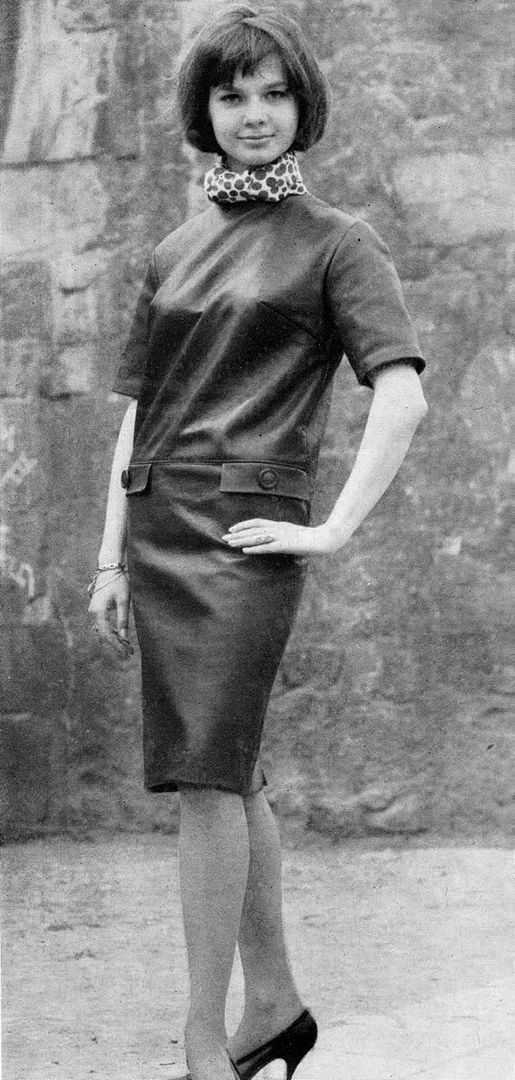 I suspect that is because the technical editors could give instructions to tailors all over the country about how to cut for her figure without having ever seen her, with only a minimal amount of fitting required.
Take a look too at the fit of the clothes on the models
photographed by John French.
Now compare this with the sort of thing you see these days
on the catwalk.
It's often pretty catastrophic.
I do understand that the pace of modern life is more hectic, so that things have to be rushed to meet deadlines, and all that. However, you just can't but think was has been lost. After all, if location, location, location is the most important thing about property, the most basic and fundamental aspect of style is fit, fit and fit. Without a good fit, all of the fancy baubles added by designers mean nothing. Without a good fit all is lost.