This book is from the Polytechnic school in London. Published in 1933, it was written as a teaching guide for the school. Incidentally the school is now the University of Westminster.
As the author, Liberty, a teacher, states "This book is intended for the student who, desiring to become a thorough practical craftsman, stands at the foot of the ladder of ability, with the intention of reaching the zenith of his ambition in the shortest possible period.
To the tailor the methods used may not coincide with his own, but in a trade where there are so many ways of reaching the same objective, for the sake of the beginner only one way (that which has been for years the choice of the writer) is recorded here."
As the book is quite old and I received it in poor condition and falling apart as I scanned it, I have done my best to tidy up the pages. Some are marked with ink and the pages are yellowed and damaged in places. Please let me know if you find you have trouble viewing any pages.
.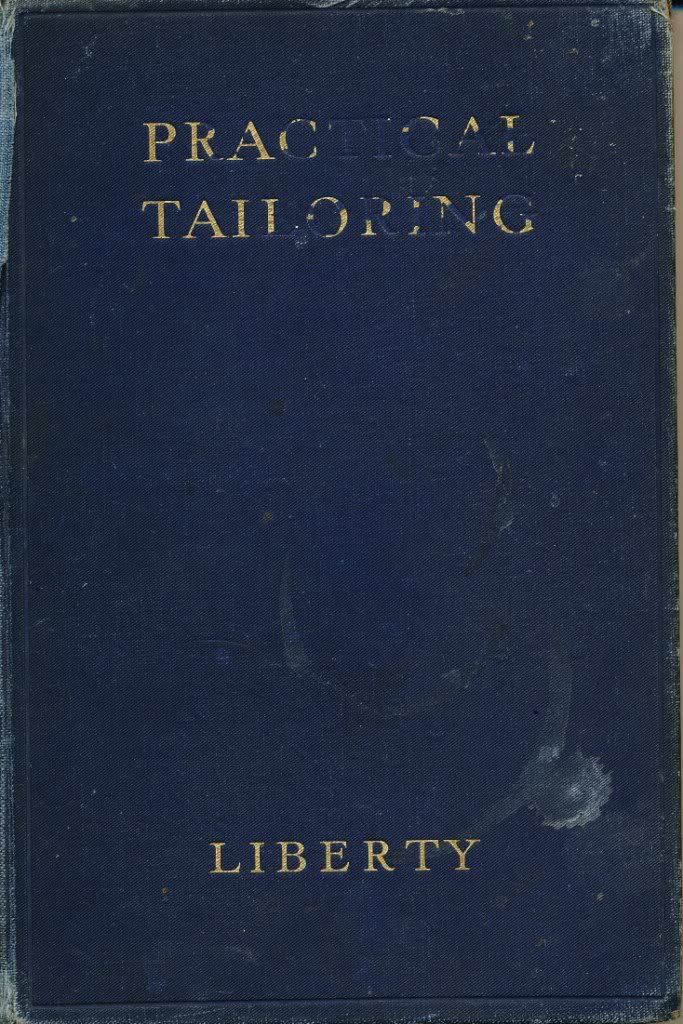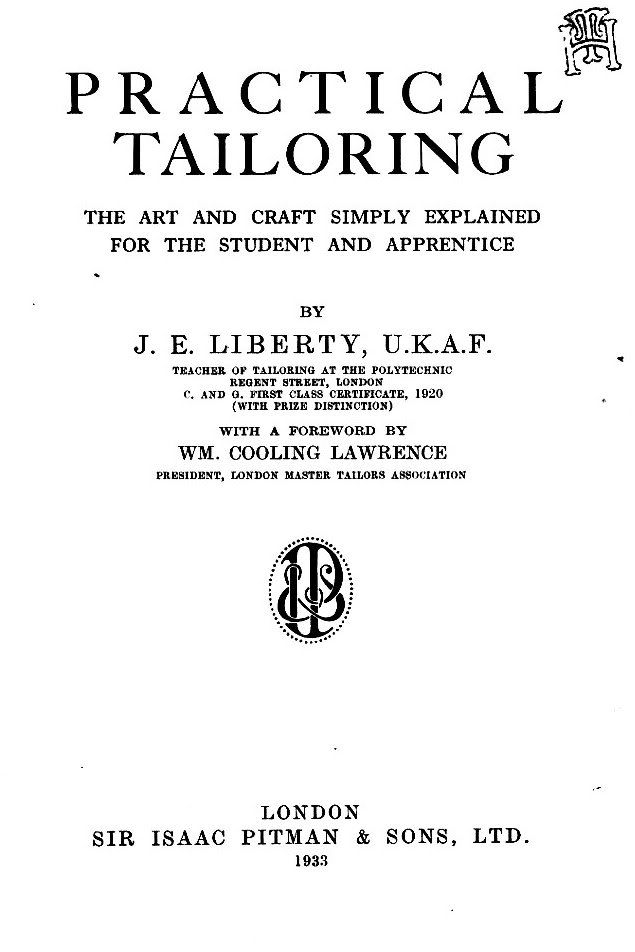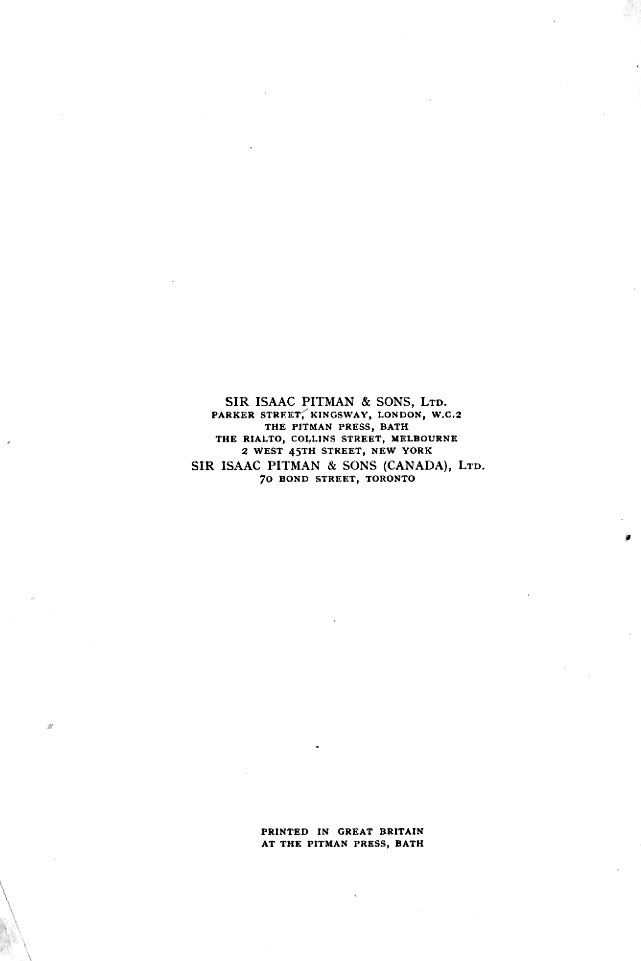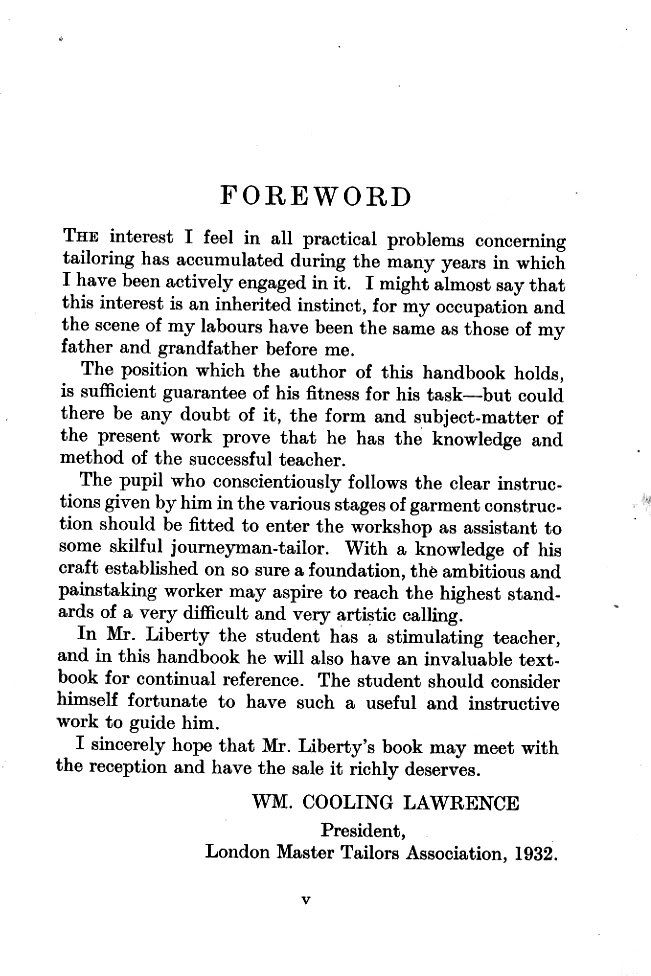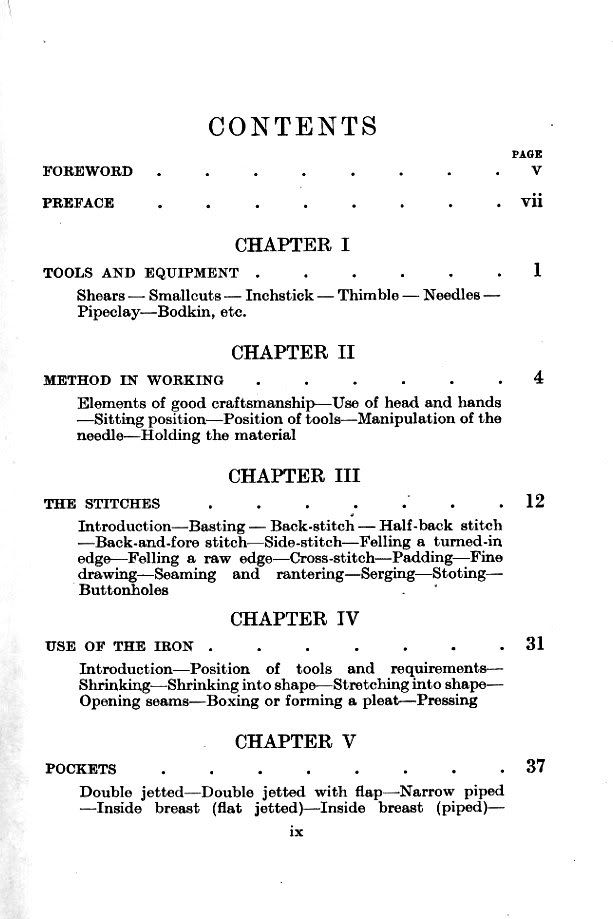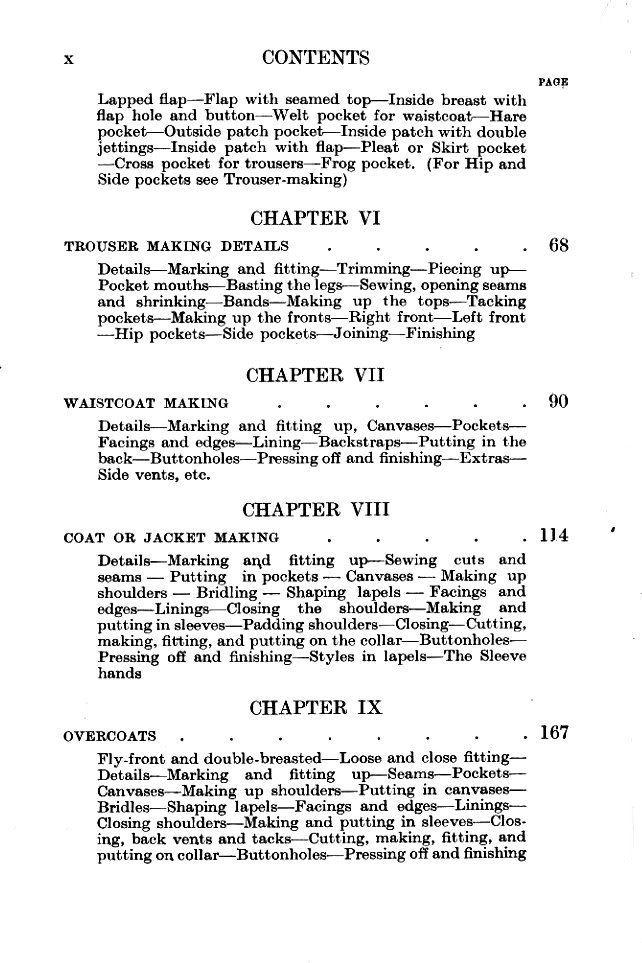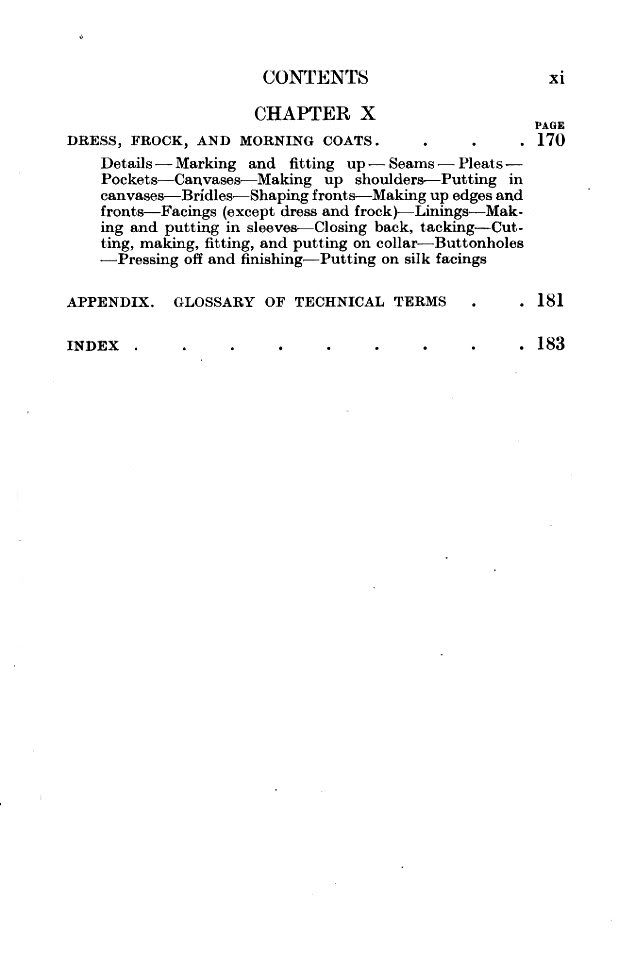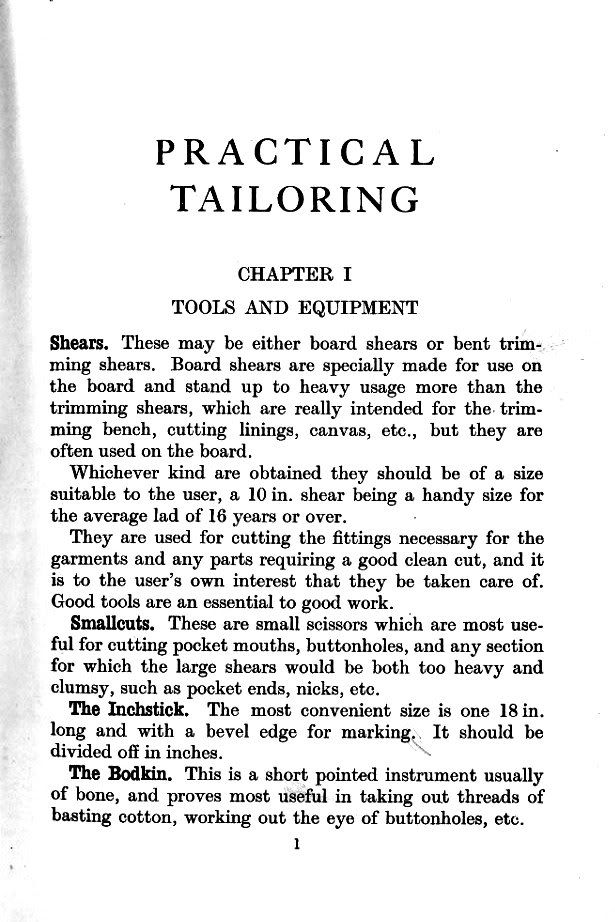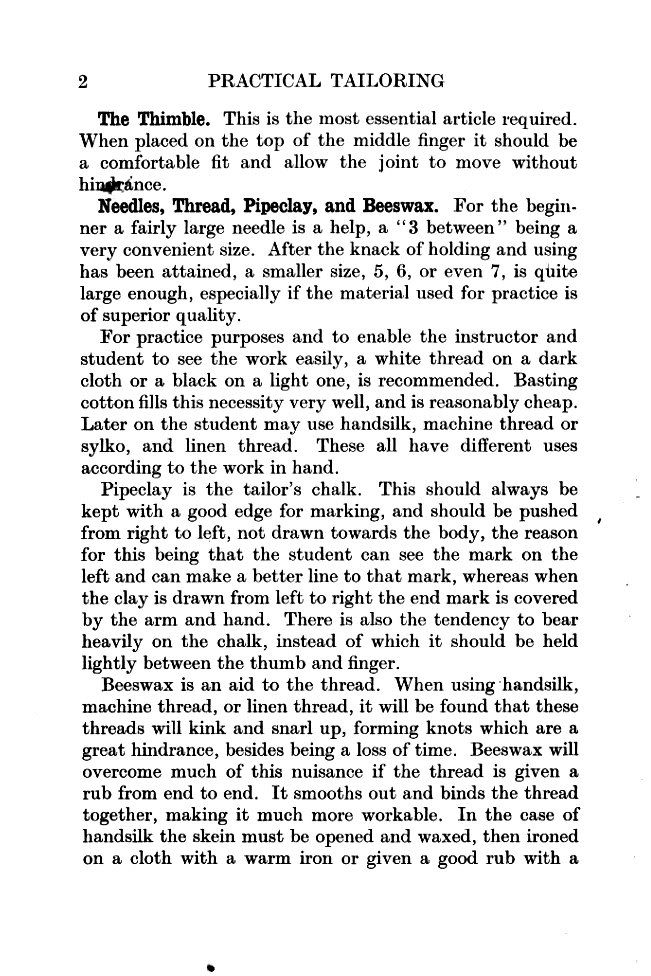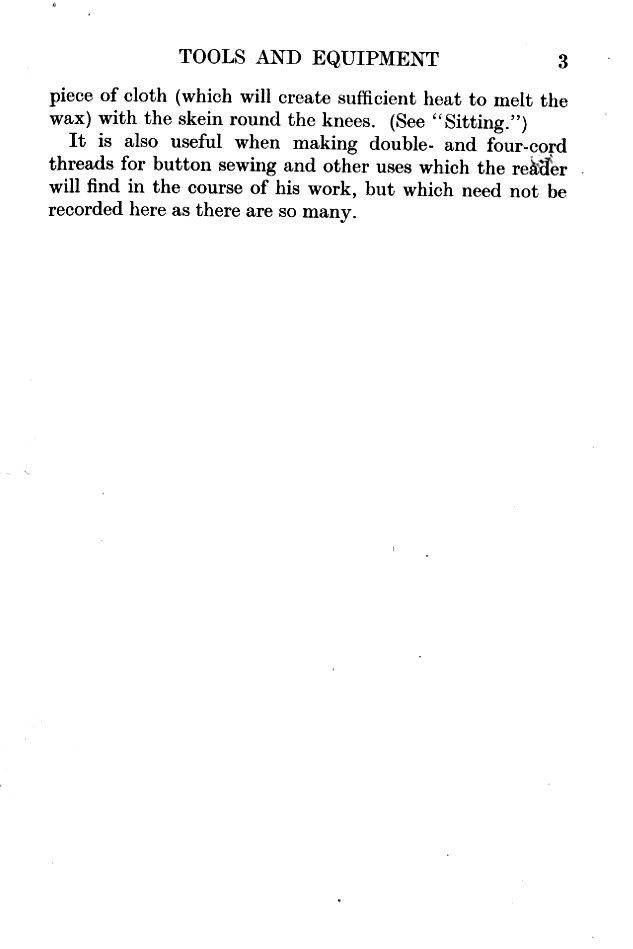 Edited by theatrical tailor, 26 June 2010 - 06:52 AM.