5
Women's Tailoring
Posted by Sator , 14 August 2010 · 46,190 views
One of the dreams I had when starting this forum was to revive interest in the art of ladies' tailoring. I thought that women were interested in clothes, in fashion, and in sewing. To my surprise - my great surprise - I seem to have found myself proven wrong. In fact, there are probably more men posting here regularly than women. There has been no influx of women interested in the traditional art of tailoring at all. Perhaps the male is the peacock of the species after all?
Tailors who have been in business for many years all tell me of how in decades gone by, women (and men too) were willing to pay for the best that money could buy. Cost mattered little. Style and elegance meant everything. Today, it has all changed. The expectation is that clothes be cheap. Cheap, like the Chinese made factory stuff filling the stores. Cheap like the Thai tailoring offering dirt cheap "tailor made" suits they saw when on holidays there.
I do admit things have changed. Today, a woman thinks of buying a new laptop, an iPad, a new car, shares, an investment property - and so do her girlfriends.
They
don't wear fancy clothes, they just wear Chinese made jeans and t-shirt, so why bother when there is no competition?
Yet another part of me is puzzled. Women do spend big at the hairdresser, on manicures/pedicures, make up, handbags - and shoes, countless pairs of $25 Payless shoes, condemned for consignment to the rubbish bin after a couple of wearings. I somehow thought that women were meant to be frightfully exacting and demanding of perfection in their clothes. Was I so wrong? Far from it, women seem to be happy to put up with the inevitable creases and rumples that come with ready-made clothes.
The relentless drive for perfection from women is, however, not yet dead in my experience. No, far from it in fact. The tiger is merely sleeping. For the moment a woman comes to the try on, the fitting of a bespoke coat, all of that tolerance for ill fitting ready-mades suddenly goes out the window. Every little crease is ruthlessly scrutinised once more.
And this is why tailors traditionally have to charge women more than men. It is like hairdressing where even a simple trim of a bobby haircut is charged at a higher rate. It means that more time and care is required with female clients. Add to that the fact women are harder to fit due to the range and complexity of different combinations of curves, and it means that it really does take more time and skill.
What a shame that many tailors capable of making for women say that they "don't do" ladies' tailoring any more. The reason is they say it's too hard to explain why it costs more than for her partner, not to mention why it costs more than ready-mades - as well as that damned Thai tailor. With that ladies' bespoke tailoring has become a much more rapidly dying art.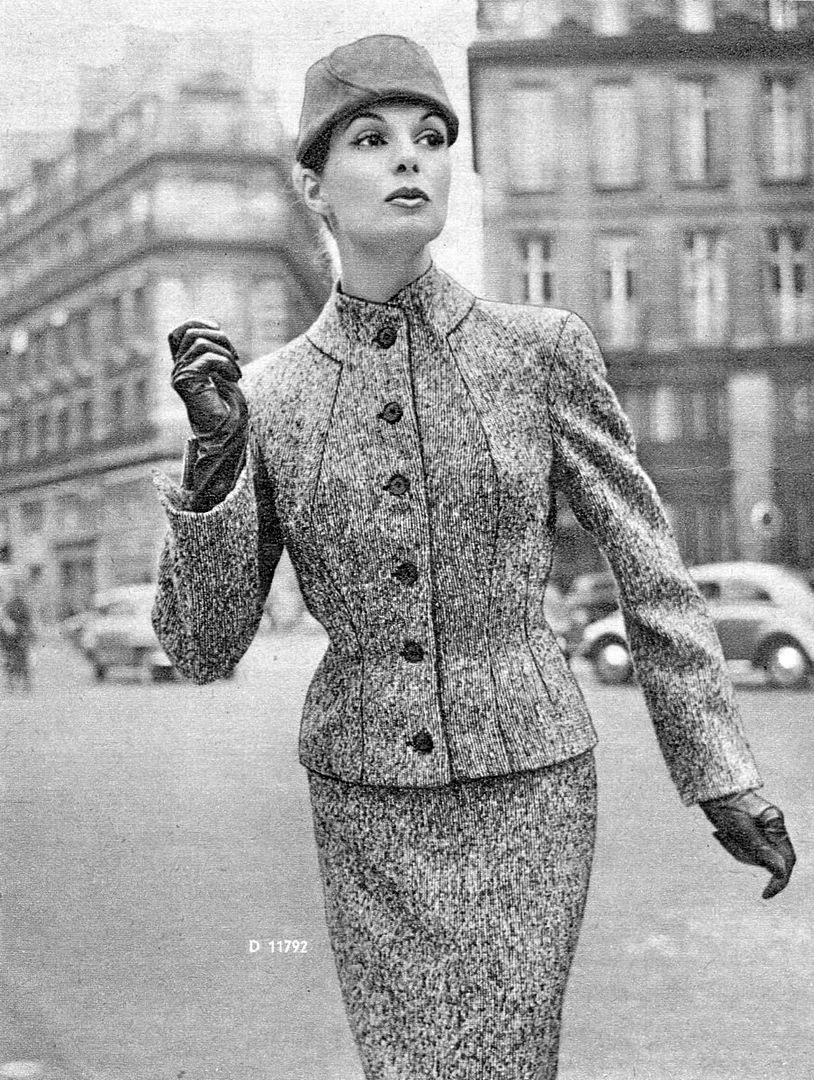 ---------------------------------------------------------------------------------------
For all of those who might still be tempted to try bespoke tailoring, I have written a little guide and introduction:
http://www.cutterand...p?showtopic=832