Greetings everyone, I would much appreciate any help with my inquiries below, and I hope it will help expand the collective knowledge of tailored clothing for those of us still learning:
This question arises from quite a bit of research I've been doing before I plan on making a trip to Asia to get some suits. There appears to be a very clear threshold between reputable tailors in Singapore/Thailand/Korea who charge roughly $400 for multiple-fitted custom suits, and the next level up of fully-canvassed $1200+ Hong Kong bespoke tailors. The latter is quite praised in another style forum, for reasons along the lines of Sator's quote below, yet I raise the observation that many of the non-full-canvassed suits I've seen out there look equivalent if not better than the $1200 WW Chans (HK tailor) on the net...
A full traditional canvas structure will help a garment be more fitted to the wearer. That is to say that it is traditional for formal garments to be structured and fitted, and more casual garments to be a softer and loosely fitted or draped.

...as examples, below are some non full-canvassed jackets I've found attractive (thanks to vox and hymo):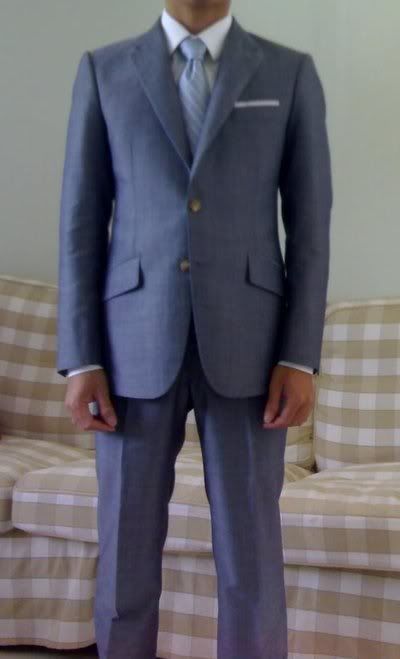 ...and here are some full-canvassed WW Chans that just don't look right to me. I believe I see the greater structure and stiffer, more sculpted waist you mentioned Sator, but, and perhaps I'm missing something, it doesn't look noticeably better/different than the previous suits: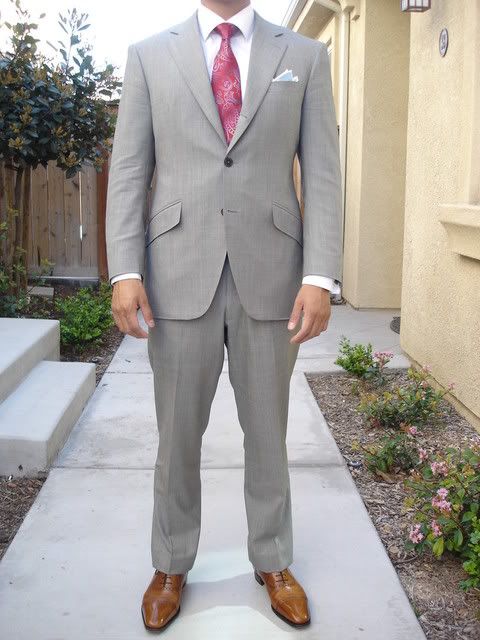 To be clear, my goal is to commission a very structured, little drape, hard-cut suit in the vein of the military-traditioned Savile Row tailors... which, if I have any idea what I'm talking about (which I don't) would look like these:
So, in conclusion, can I achieve the above by taking my 16 oz wool to a good tailor using non full-canvassing construction? It would save nearly a $1000, which I assume is also of consequence to the other young guys out there like me getting their first suits...