This is easily my favourite book from the entire Dugdale range. This is also the oldest of the established cloth ranges, and represents both the spirit of the company and even the essence of Huddersfield itself.
This cloth range has a reputation for being solidly woven. The designs are typically classical, and that means that there will be stiff competition from other rivals. However, I would urge any tailor who feels they have enough books in stock to take a look at this range. The reason is that even with simple designs, the colours stand out with crystal clarity. The silver pin stripe on a navy ground, looks more silvery rather than a vague light grey. Just that little extra bit of crispness goes a long way, and makes this range stand out from the crowd.
Rather than going on, I will let the pictures speak for themselves. Of course, there are many more cloths in the book, as I have only picked a few that show off the range to good effect. All the classic are there - the pinstripes in different widths, the solid designs, the pick-and-picks etc.
First, my favourite in the whole book, with fancy silver stripes on a charcoal background. I don't feel the picture does it full justice, as the fancy silver stripes really do have that glowing brilliance of freshly polished sterling silver to them.
The same in navy: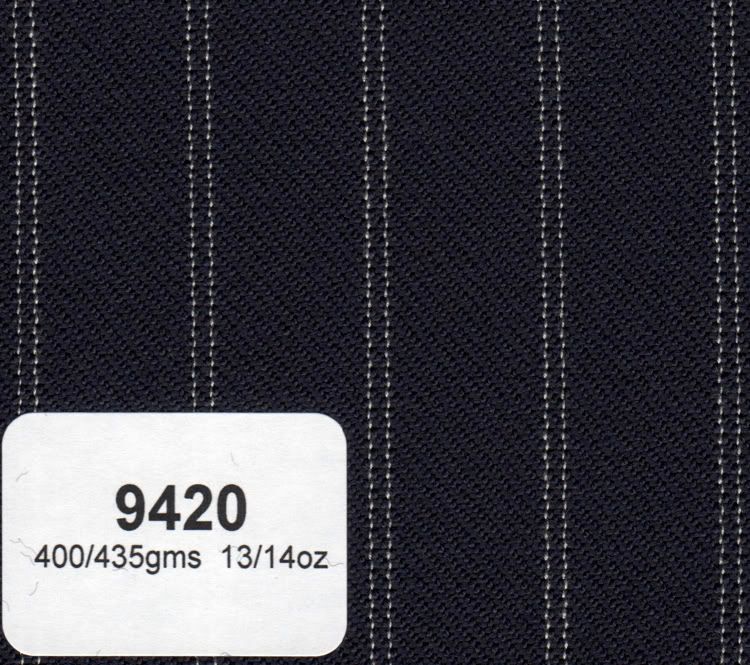 More stripes: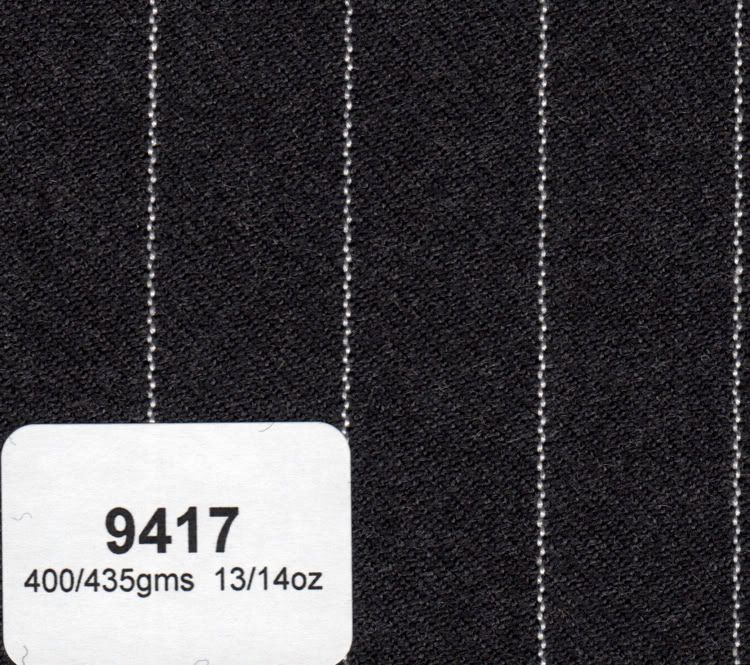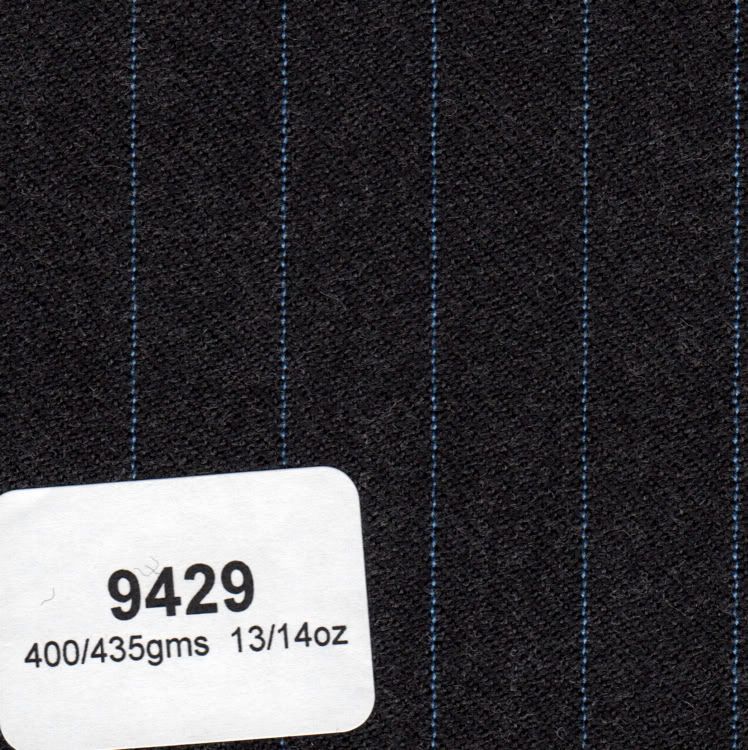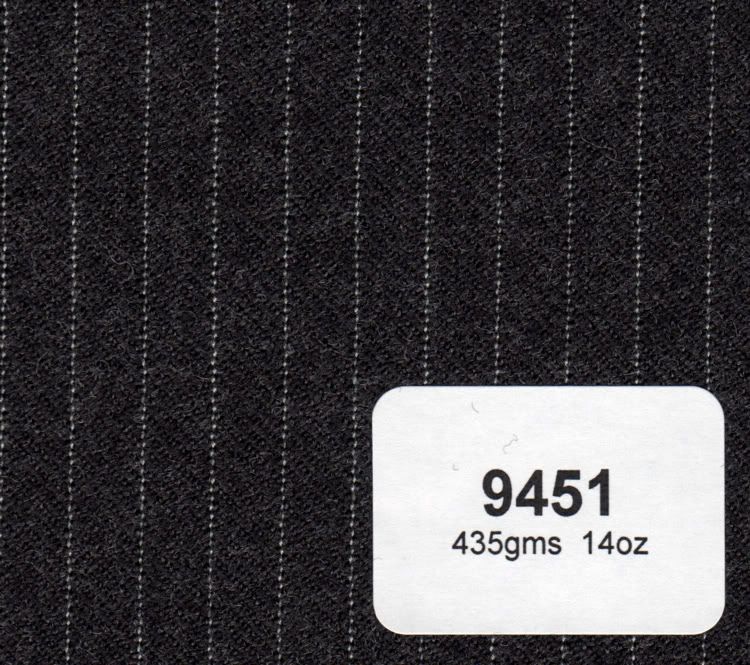 Here are a couple of interesting chalk stripes, with the characterful "fuzzy" stripe going through them: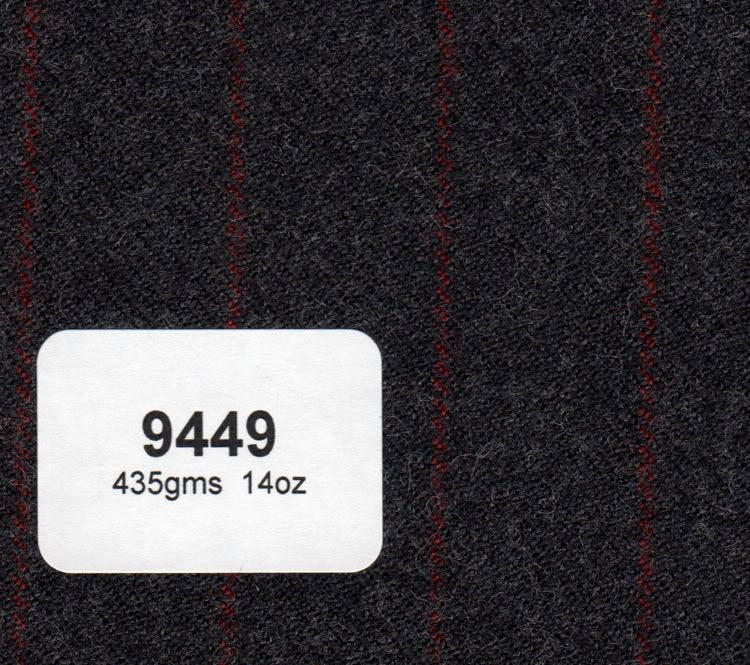 A couple of Glenurquhart checks. The brown designs is in lovely mellow tones of brown.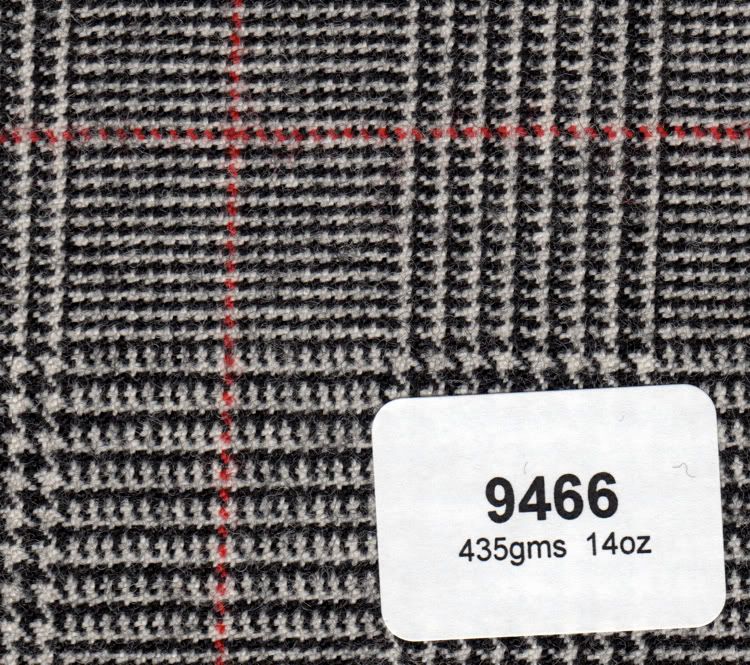 A couple of puppy tooth designs: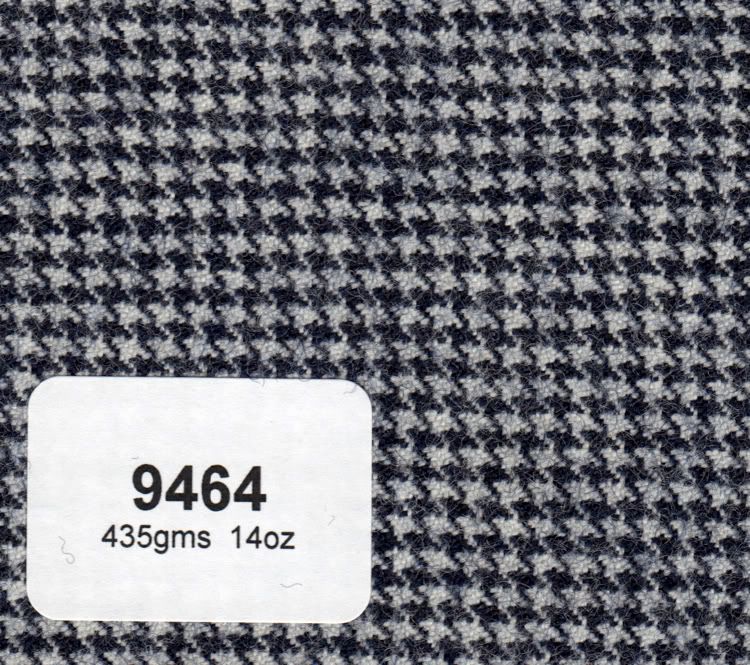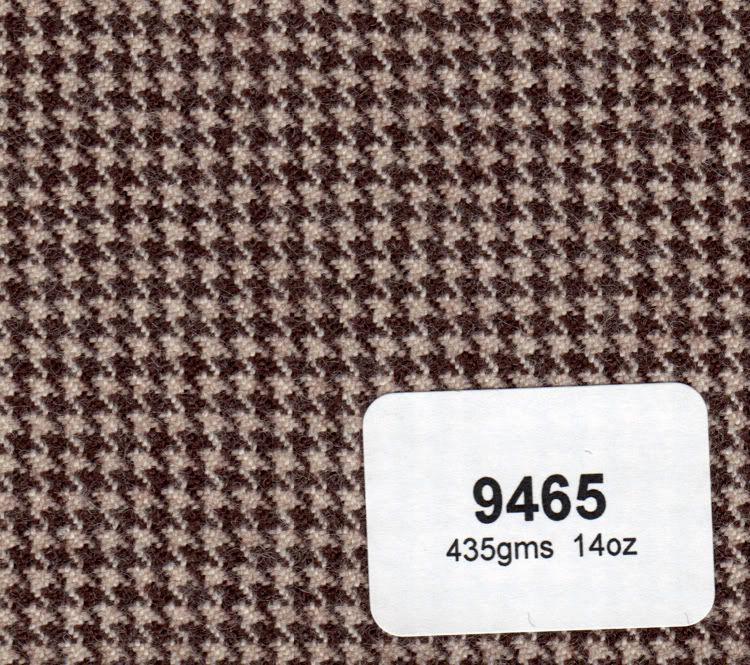 A pick-and-pick with a strong two-tone "salt-and-pepper" design: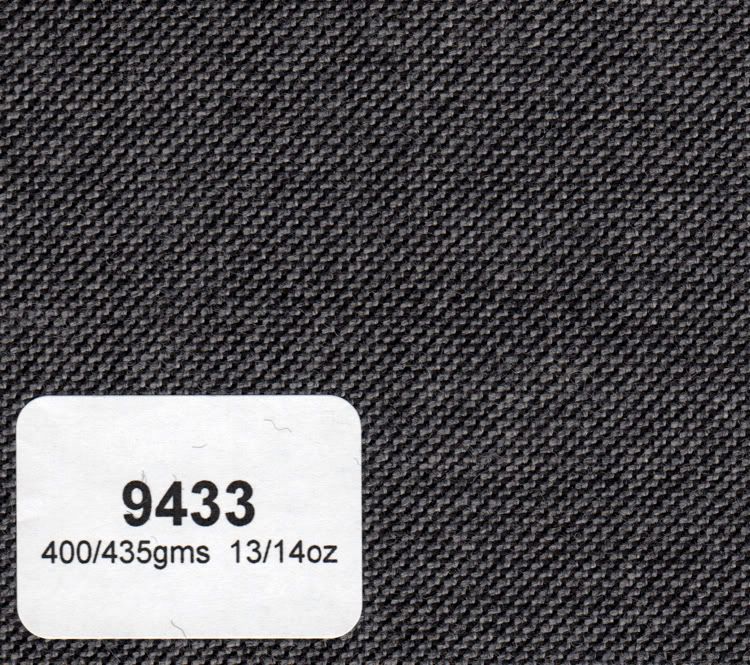 The hand of the cloths is soft, with a nice smooth finish and decent body. About two thirds of the cloths are 13/14 Oz with the rest being 14 Oz weight.