Mohair blends are something that come in and out of fashion. They were popular through the 1970s, and are currently enjoying something of a minor Renaissance in interest. Mohair comes from goats, as you will know, and the hairs have fine scales which can make it rather scratchy. As a result it has to be blended with wool. Kid mohair tends to be less scratchy, as well as being softer and less coarse than adult mohair fibres. Most of the 1970s mohair tended to be shiny, but these sorts of weaves tend to be quite uncommon these days. The major advantage of mohair is it that helps the cloth to run cool on scorching hot summer days.
The cloths in the Thomas Fisher Cape Breeze books consist of a blend of 70% super 100s wool and 30% summer kid mohair. All of the cloths weigh in at 240g or 8 Oz weight. The use of super 100s wool further helps to make the cloth smoother and more refined. In fact, the scratchiness of mohair has been largely eliminated, while retaining its positive attributes. While this particular combination is not uncommon, the cloths in this book are particularly successful in lending the final cloth a luxurious soft smoothness that utterly belie the fact that they are mohair. In fact, I am considering getting some for myself to use as trousering - something that is usually problematic with scratchy weaves.
As one would expect with mohair, a couple of the designs have a slight tendency to a faint slubiness, not unlike Dupioni silk, without being quite so extreme. That is often part of the character of mohair, but most of the designs do not exhibit this at all. Also characteristic are the many two-tone weaves. The book is also characterised by a higher than average proportion of winning designs.
The stripes have a great deal of character. For example the design in a dark navy with a delightful emerald green pinstripe. If you look carefully there is also a fancy self-stripe there too. Note too how summery the other striped designs are, along with the clear two-tone backgrounds.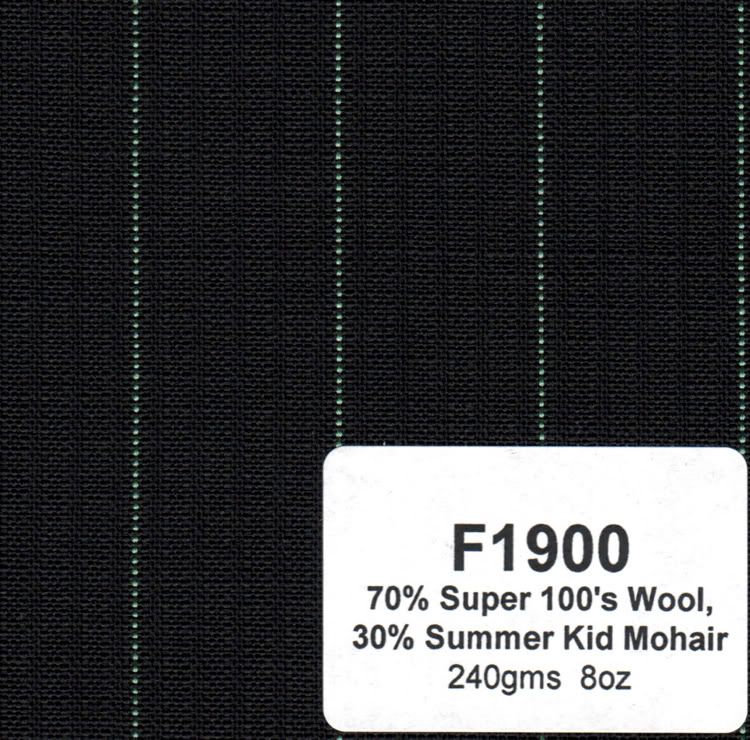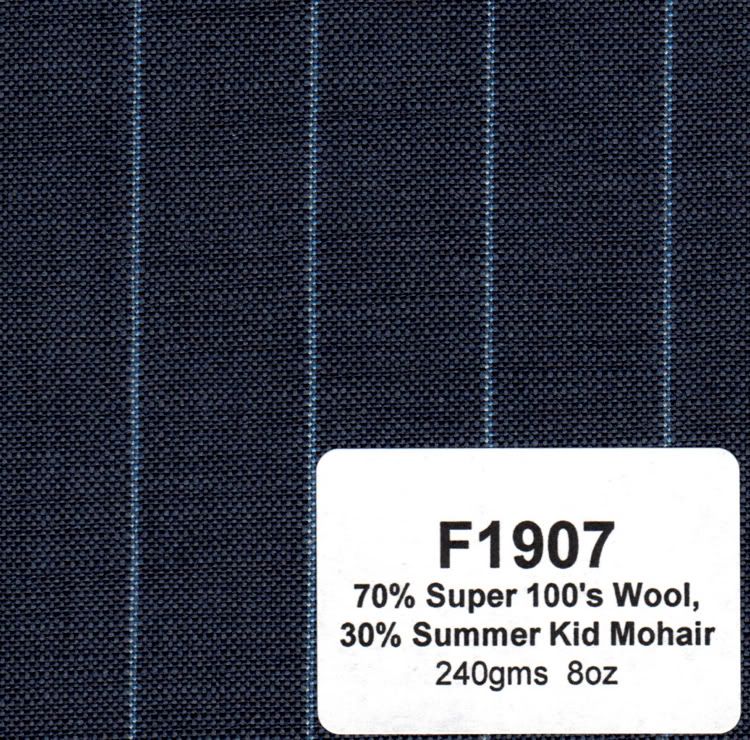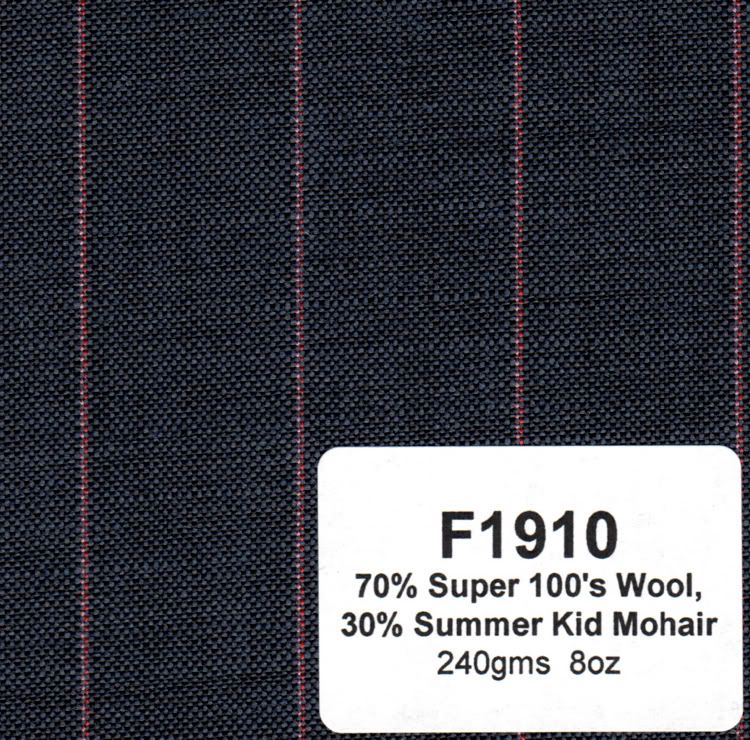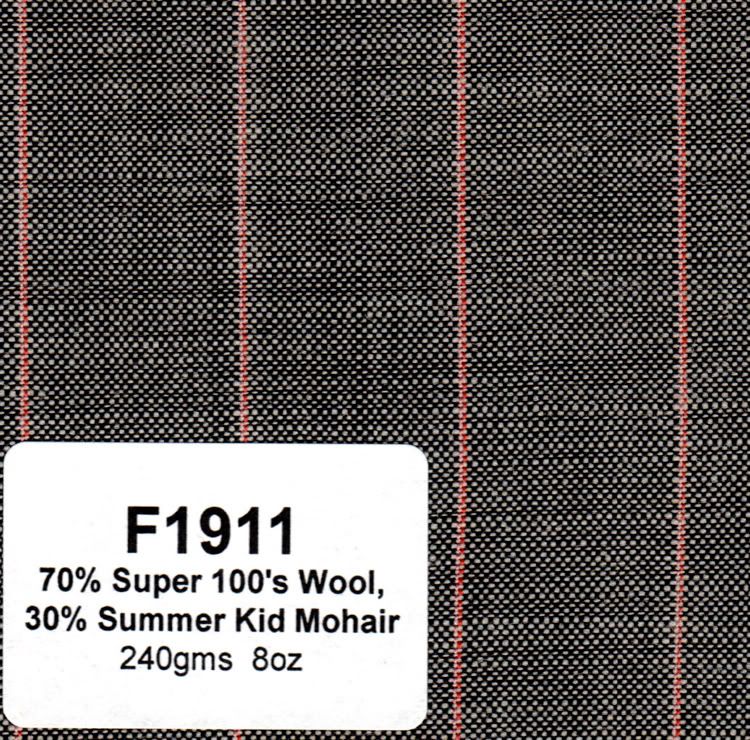 The checks in the book are also delicious. Take for example the windowpane checks. These come in brilliant shades of lilac, emerald green and blue. The windowpane is actually much finer than the pictures suggest. Note too, how there is also a fancy self-overcheck in there too on a dark navy background.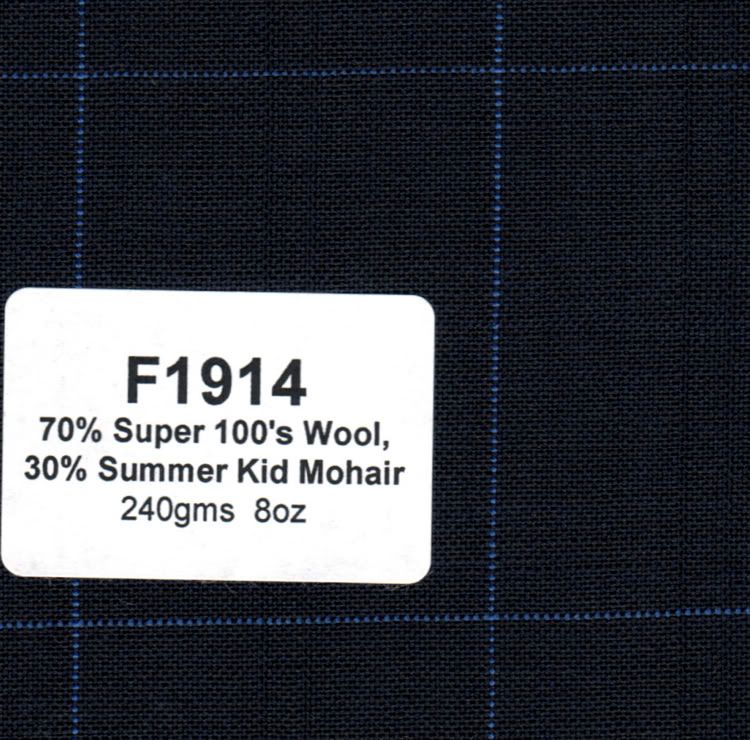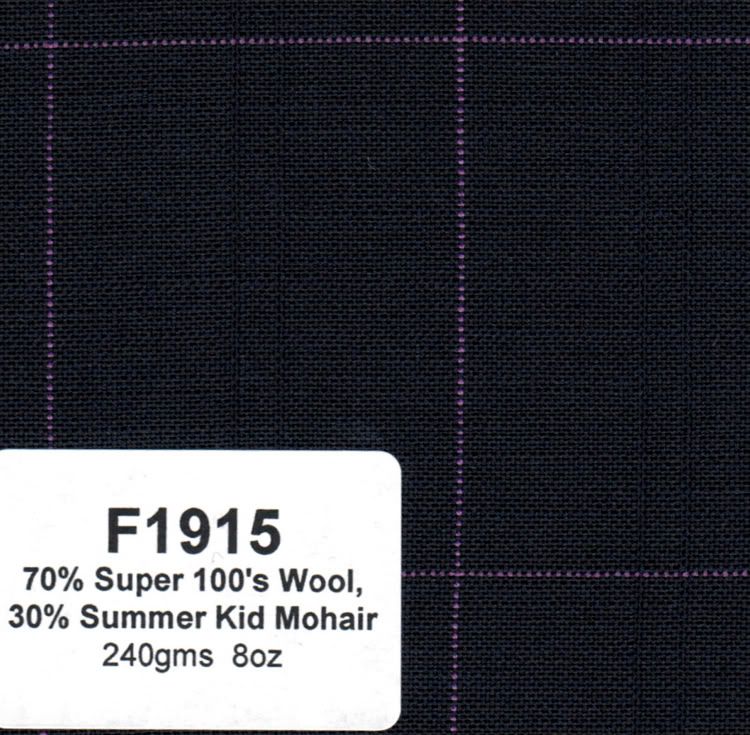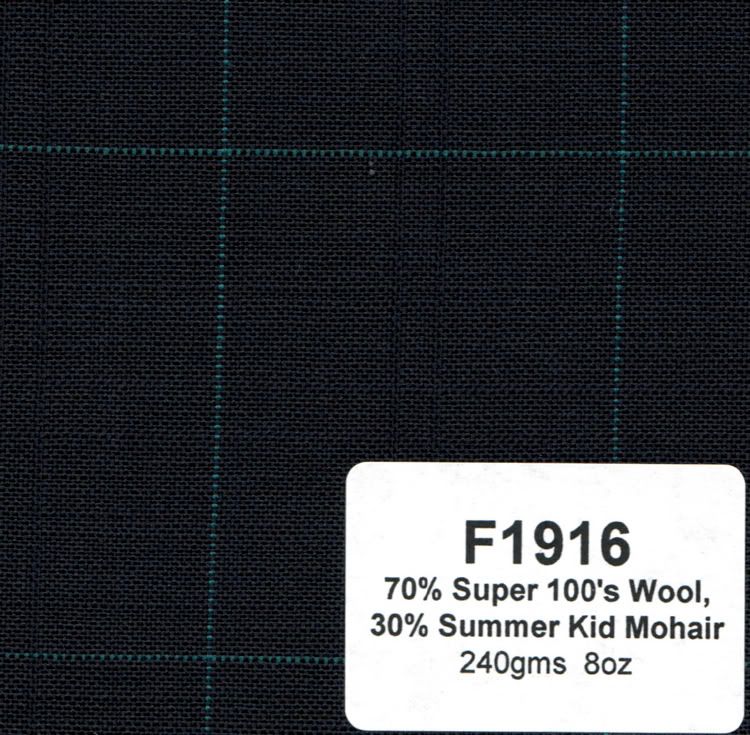 The following two Glen Urquahart weaves are probably too close up to show the pattern well, but I am sure you've all seen this design before. What is striking about the ones in this book is the beautiful, but nonetheless understated, lilac and sky blue triple overcheck. This, my pictures show quite nicely: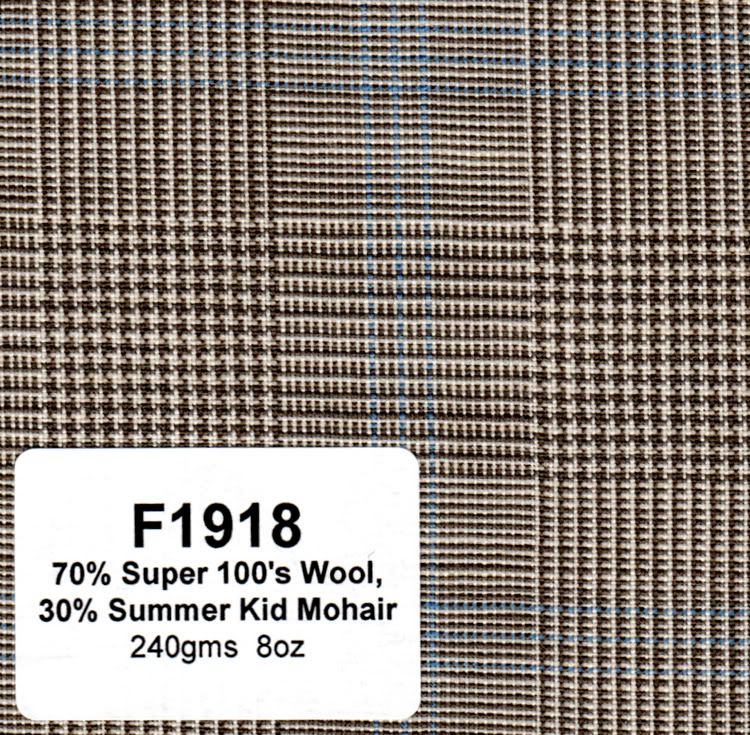 Finally, there are plenty of highly attractive shades of solid colours to be found here. Some of them are pure solids, others are two-tone weaves. The first of the following is a light tan colour.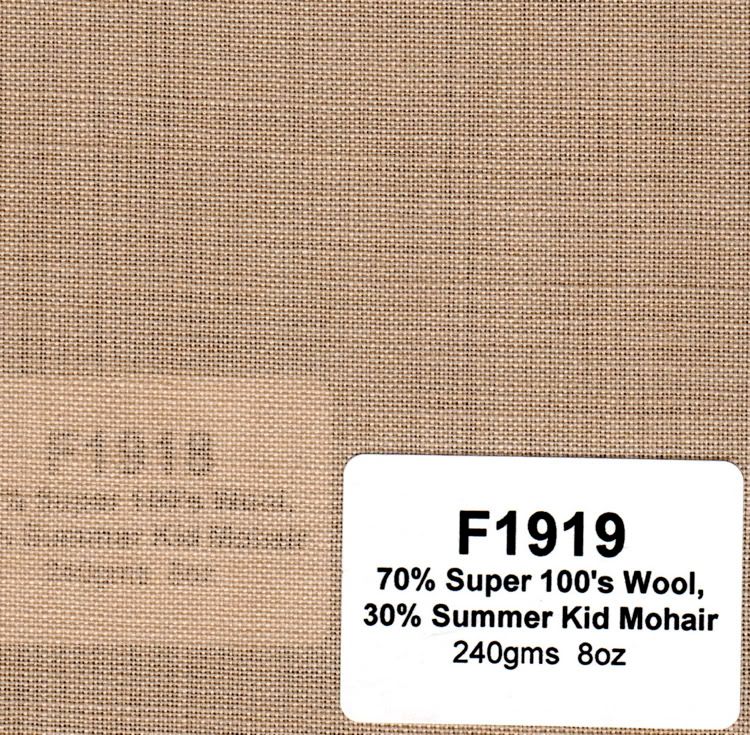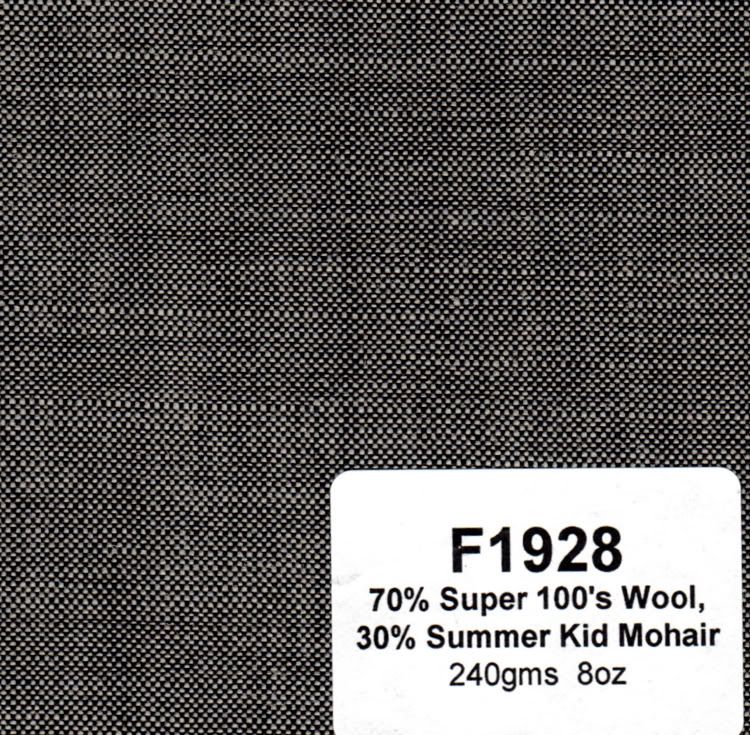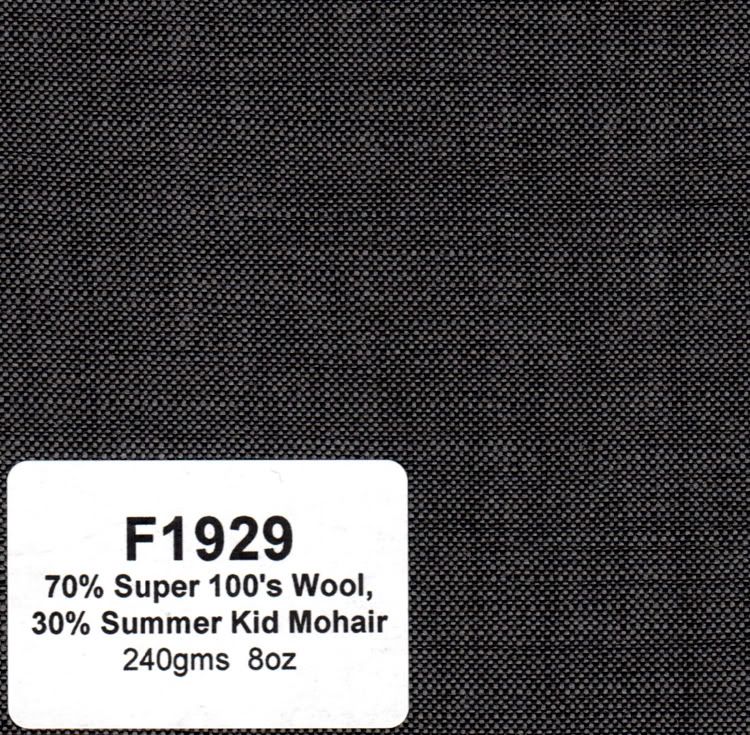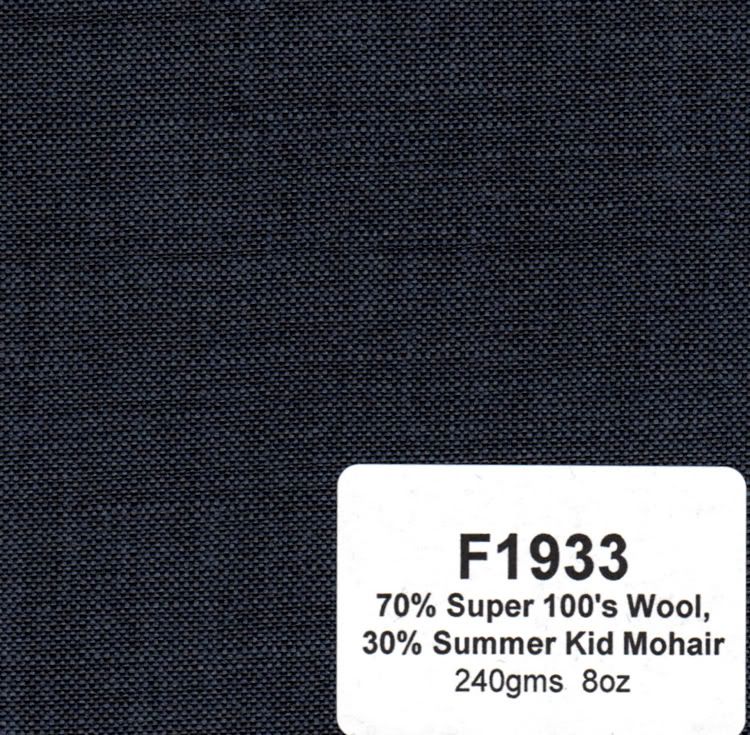 You can see one of the pictures, how the sticker of the cloth behind it can be seen through it. That is deliberate, and means that the cloth has been given an open weave to allow a cooling breeze to pass through it. Note too how
The hand of the cloth is remarkably luxurious for a mohair, but retains the crisp dryness of mohair that lends the cloth tensile strength and body. This is one of the most attractive books of mohair that I have had the pleasure of perusing.
The Thomas Fisher range of cloths is available through Dugdale:
http://www.dugdalebr...mas_fisher.html
enquiries@dugdalebros.com