Given this forum's interest in women's and mens tailoring, as well as dress-making, I thought that since it seems to speak to all of those interests, it might be worthwhile to invite a discussion of the coatdress, and to post some images.
The coatdress, coat-dress, or coat dress is an interesting garment. In some ways, it could fairly be called the woman's frock (under)coat. Defining it is a bit tricky, since there are some difficult borderline cases, but I think a dress or gown with full shoulders and a coat-like closure on the bodice is a good starting point.
Tailors, do they seem easier or harder to cut, fit, and make up than a woman's tailored jacket?
On to examples. My discussion will inevitably contain some terminological mistakes. I'm pretty ignorant of the technical terms for women's cuts. The former Kate Middleton wears coatdresses, both what I would call "real coatdresses," with a coat-like opening and fastening all the way up and down the front: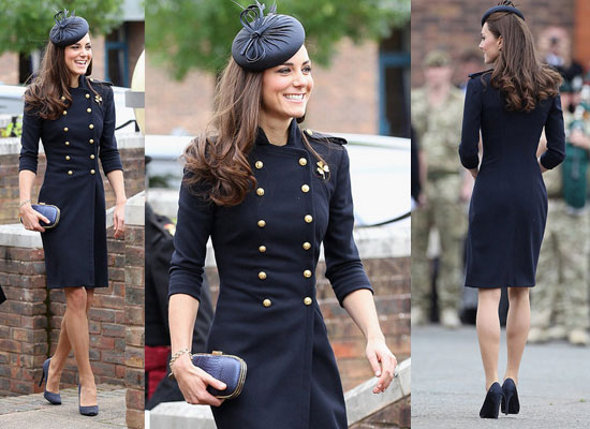 (
http://www.dressity....der-Mcqueen.jpg
)
(
http://media.zenfs.c...blue-coat-1.jpg
)
(Is that a skirt or a lining beneath the dress? This is one of the tricky aspects of coatdresses whose skirts don't fasten all the way to the hem.)
(
http://www.graziadai...atricks_Day.jpg
)
(
http://www.vitydaily...-khaki-coat.jpg
)
(
http://www.princess-...295581_orig.jpg
)
And "coat-dress" hybrids, with a coat-like bodice but no coat-like closure or no fastening below the waist (and often, the skirt has no front opening all the way to the hem):
(
http://www.winterfas...rla-Kiely_6.jpg
)
(
http://www.shefinds..../02/katemid.jpg
)
(
http://redcfa.wpengi...ne-In-Reiss.jpg
)
(
http://i4.mirror.co....y-525723768.jpg
)
(This last seems more like a topcoat than an undercoat: it probably has a separate skirt beneath. Perhaps we should distinguish between "undercoat-dresses" and "topcoat-dresses.")
Similarly, the Duchess of Cornwall wears them, both genuine coatdresses:
(
http://nowmagazine.m...The-Queen-2.jpg
)
(Note the Queen in a coat-dress hybrid)
And ones without much of a coat-like closure on the bodice:
http://stylebinge.oc...herCamilla2.jpg
(Note the Queen and Ms. Middleton in more genuine coatdresses with full opening down to the hem. But perhaps the Queen's is really just a topcoat?)
This side-by-side compares the hybrid to Princess Ann's conventionally-cut topcoat:
(
http://ris.fashion.t...FP_1884224a.jpg
)
And then Camilla also wears things that look to be cut exactly like a topcoat, but made of fabric intended for a dress ("topcoat-worn-as-a-dress"?):
(
http://chexydecimal....ss-beatrice.jpg
)
(With Princess Beatrice wearing a coat-dress, perhaps with a separate skirt underneath.)
It is interesting to compare the two Duchesses' silhouettes in coat-dresses to their silhouettes in conventional dresses: even though their shoulders and arms are fully covered in the dresses below, the figures they cut do somehow look more feminine than they do in the coat-dresses.
(
http://www.themorton...May-29-2012.jpg
)
(They were apparently attending a garden party.)
Compare them to Princess Anne, who wore a jacket atop a black dress:
(
http://kates-wardrob...arden-party.jpg
)
She definitely looks less feminine, more authoritative, and more kitted-out-for-sober-activities, in my opinion.
And here are some older coat-dresses: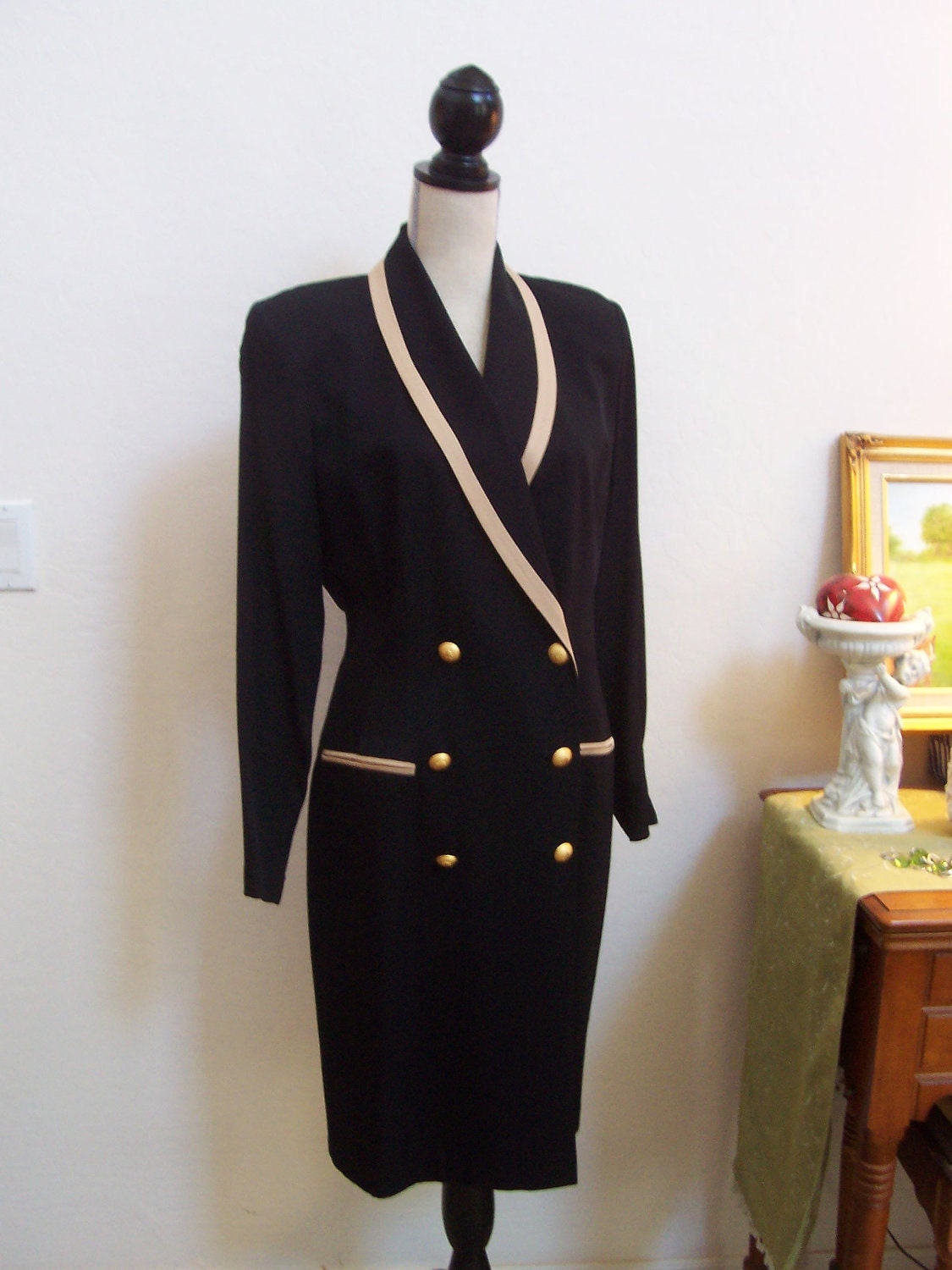 (
http://img3.etsystat...l.322945499.jpg
)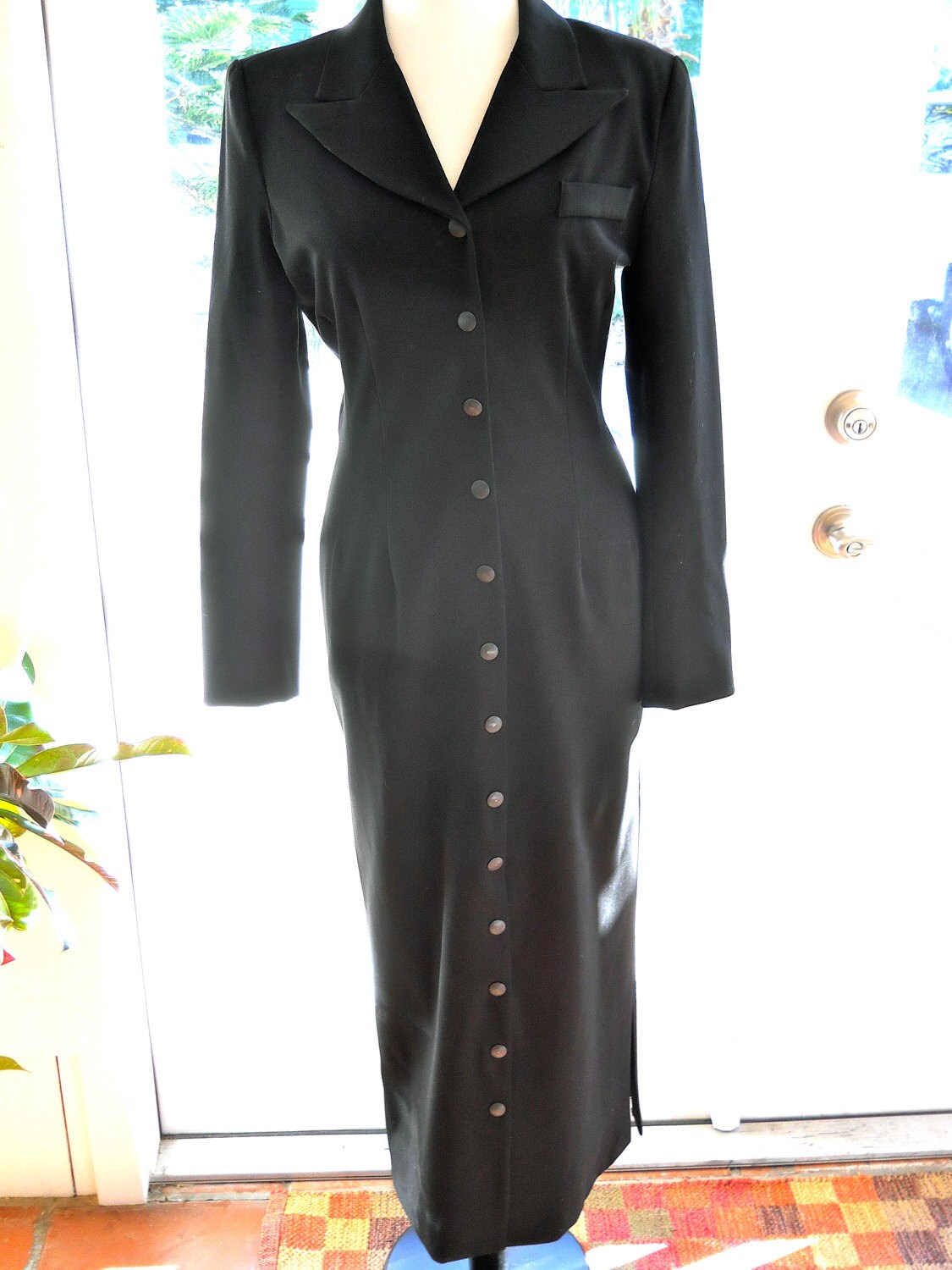 (
http://img2.etsystat...l.306547050.jpg
)

(
http://img1.etsystat...l.280218045.jpg
)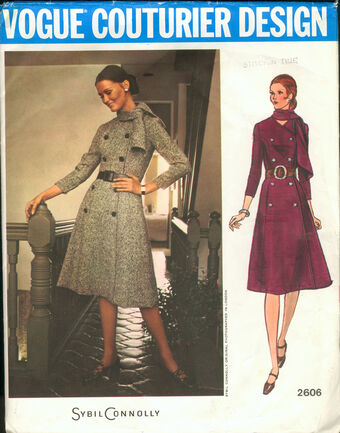 (
http://images2.wikia...340px-V2606.jpg
)
(
http://image0-rubyla...BE110909.1L.jpg
)
(
http://images.wikia....nce_3139_62.jpg
)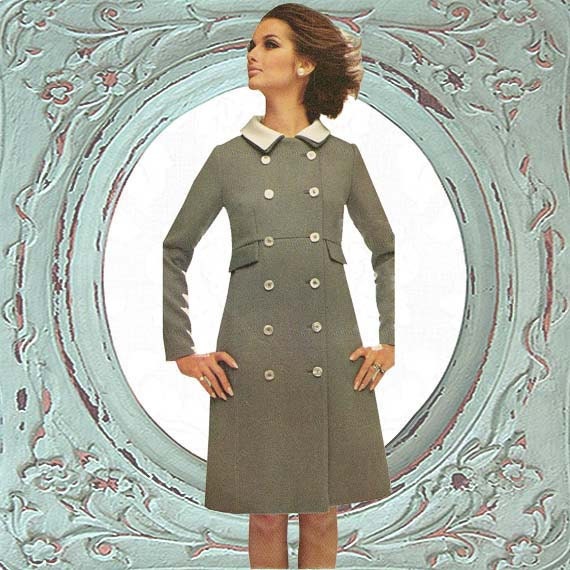 (
http://img0.etsystat...N.340966404.jpg
)
Whew! That's enough. From this, I draw the following conclusion: on the continuum from the most sober and authoritative to the least, we put combinations of tailored jackets with skirt-pant-or-dress higher than coat-dresses, which in turn we put higher than conventional dresses. Tailored-jacket combinations look the most authoritative and sober (except perhaps when combined with shorts) and conventional dresses the least, with coatdresses in the middle.
It also raises questions: I can't recall ever seeing a post-1995 photo of a coat-dress on a real person who wasn't either a royal, elderly, or at some self-consciously traditional event like Royal Ascot. Yet they seem to have been popular for businesswear in the 1980s. Why their decline in use and popularity? Did women just decide they'd wear a tailored jacket when they wanted to look elegant and authoritative, and a conventional dress when they wanted to look elegant and feminine? Did the coat-dress fall into desuetude between those two stools? Will they ever make a come-back? For what purpose?
Edited by Testudo_Aubreii, 20 June 2012 - 04:13 AM.