Riding Headgear
Started by
Sator
,
Mar 12 2010 12:30 PM
Posted 12 March 2010 - 12:30 PM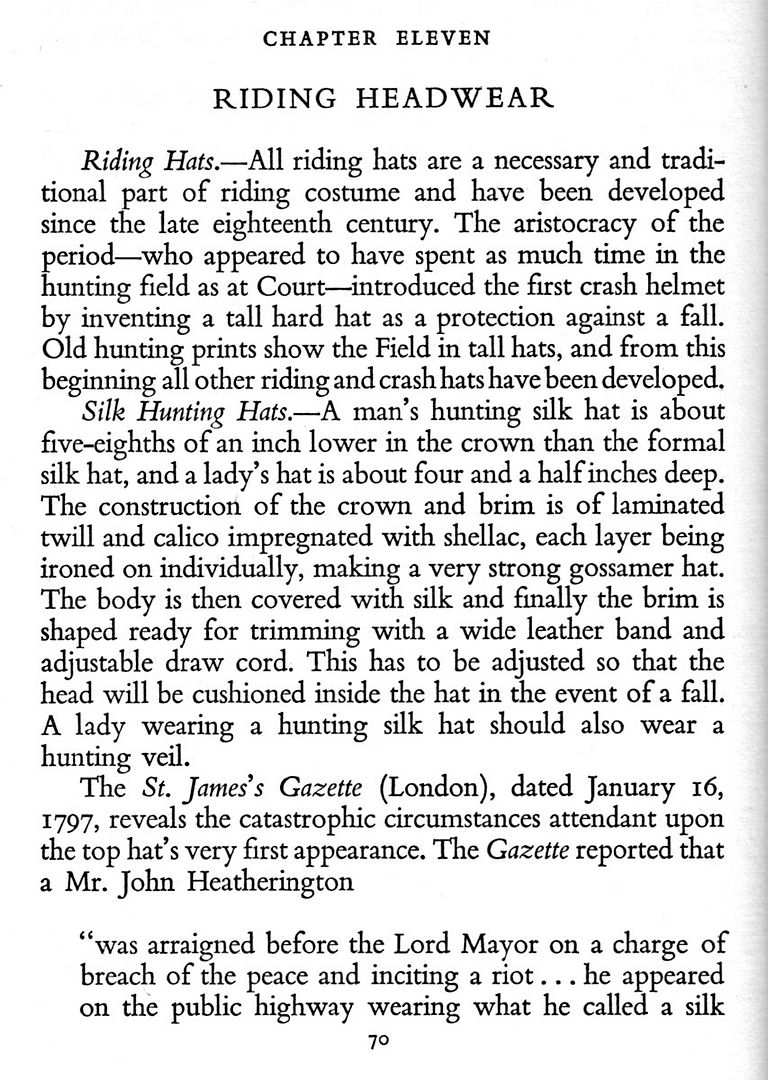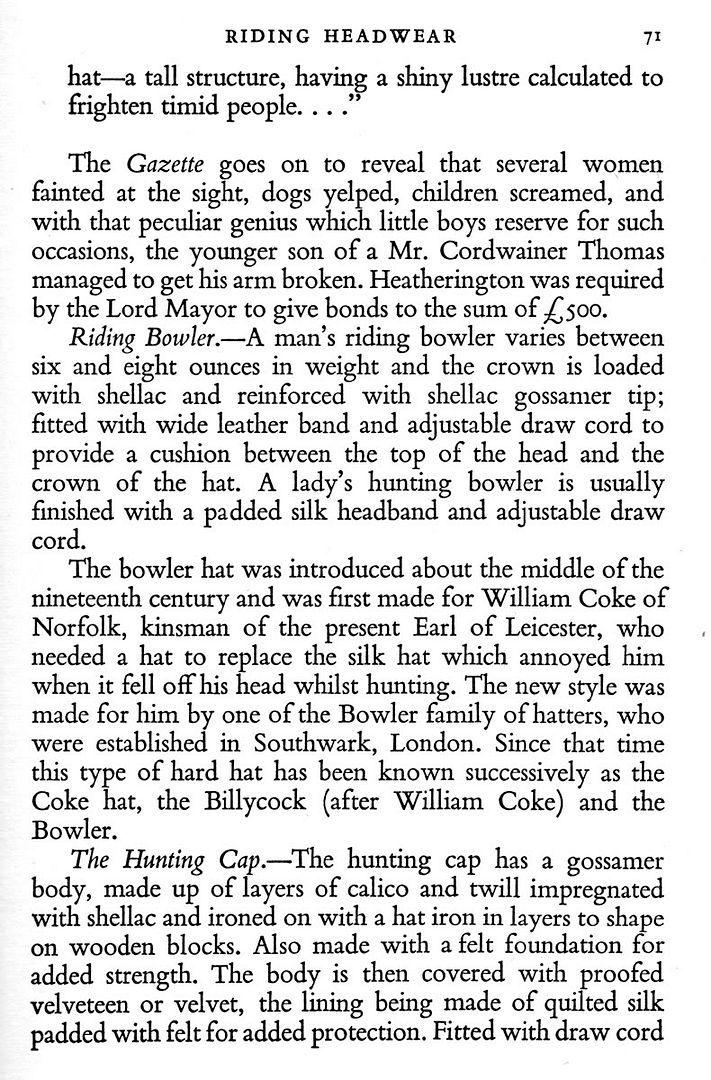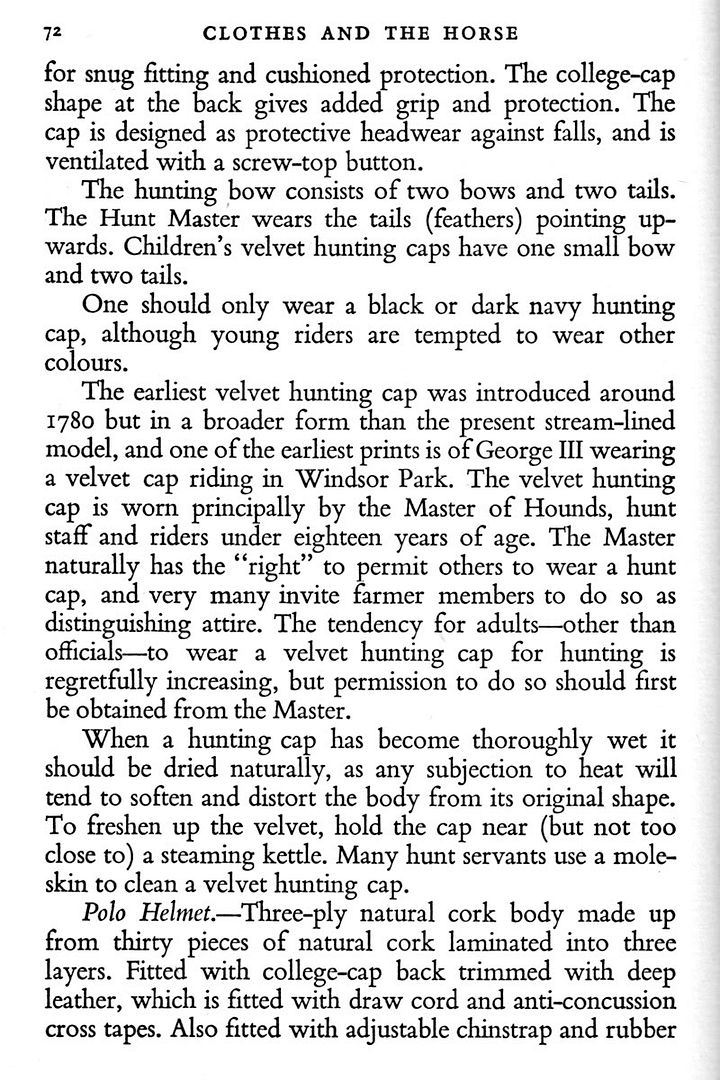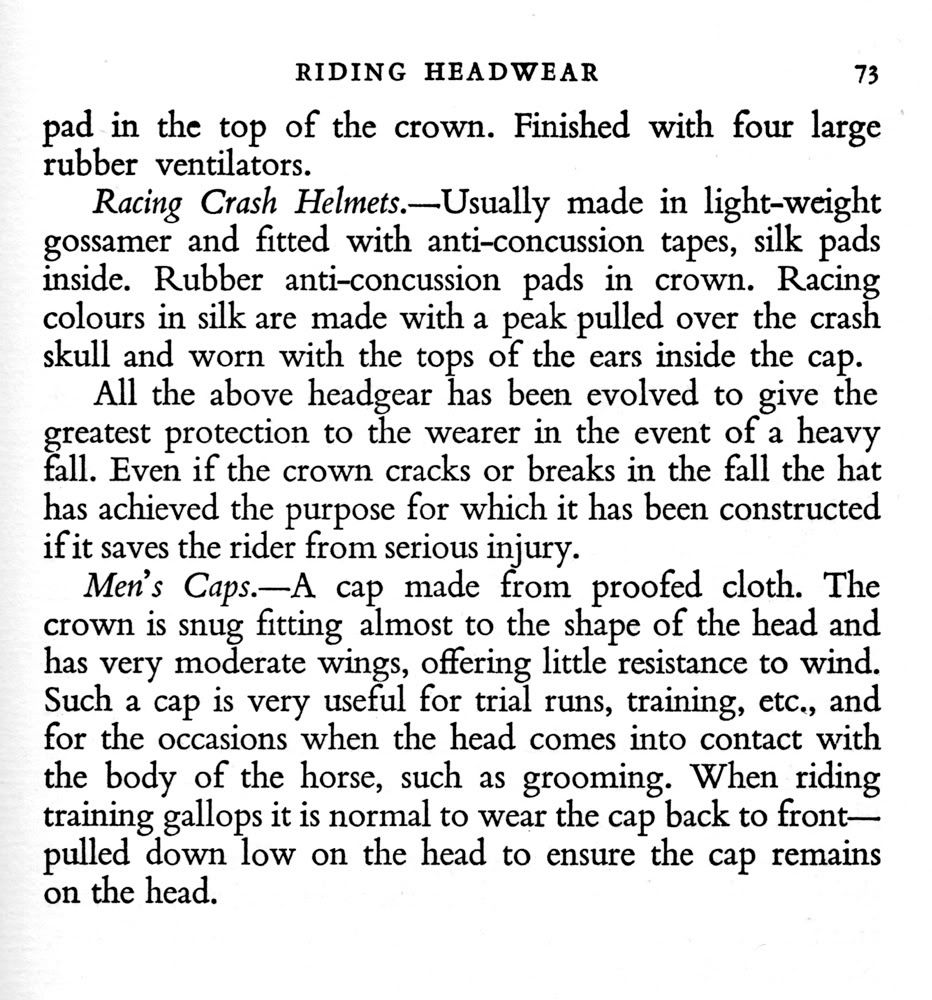 ---
Posted 23 March 2010 - 10:45 PM
A few points here: first the Hetherington Top Hat story appears, on close examination, to be an urban myth and it might well have been another hatter who first devised silk toppers in England (more on this in my Book III).
Secondly, Lock's have discovered that it was not William Coke who first commissioned the coke or bowler but another member of the Coke family.Moreover, the Bowler Brothers were not involved in the origination of the coke-bowler hat.
Thirdly, in fact, the master of the hunr and the professional staff wear their hunt cap ribbons down and everyone else wears them sewn up.
Edited by NJS, 23 March 2010 - 10:47 PM.
<b></b>NJS<b></b>
---
Posted 07 March 2014 - 09:47 AM
Something else missing from the story is the 'original' Coke was not personal use by the Coke family but for their gamekeepers.
---
---
0 user(s) are reading this topic
0 members, 0 guests, 0 anonymous users