It has been said here a couple of times that these days block patterns get tweaked a few millimeters here and there between seasons. I must say that I love looking at old cutting manuals and fashion plates because you get the feeling that in the old days they painted with bolder strokes. You see a lot of imagination being excercised. We all know who it is that has poured cold water on this: the penny counting accountant who discovered that these interesting cuts cost too much to make up.
Here are some imaginative and generally quite tasteful variations on the reefer coat style (to use the traditional British cutter's term).
The first one is a curved edge on a button-two reefer. The two upper buttons are set further apart: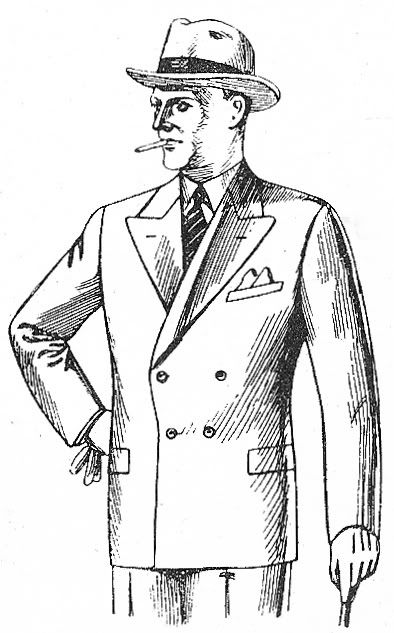 Here is a button-four, show five reefer. Notice that the top show buttons are not set apart in the modern fashion:
This next reefer has a button-two configuration but the bottom edge curves away:
The next style is also no longer seen today. It is a button-one reefer but with no less than three show buttons. Again, the top two buttons are not set apart in the modern manner:
Finally, here is a button-one reefer with only one show button. It last resurfaced in the 1980s, but it is sometimes shown in old fashion plates as another possible variation: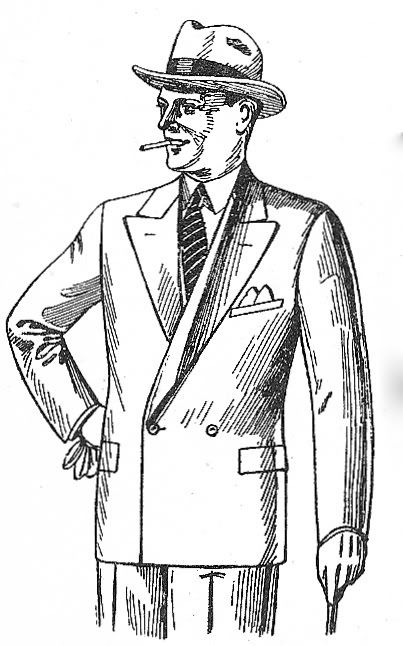 Here is another example of a reefer from 1906, this time with an obliquely angled front edge:

Another fascinating feature seen on old fashioned plates is the freedom seen on reefers with pockets.
Here are examples of a markedly slanted chest pocket: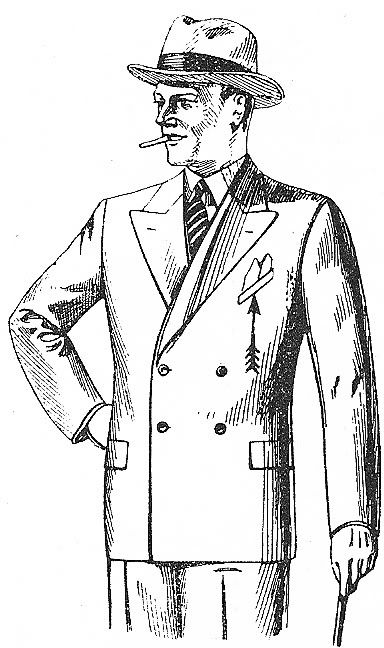 Here is a reefer with vertical side pockets: