I was looking again at the May issue of Rundschau, and it just struck me that these days just how terrible the cut and fit of so many runway coats are. It is equally terrible that Rundschau seems to quite uncritically give them space in their journal. You'd never see these sorts of things from journals like The Tailor & Cutter or Rundschau in the old days. Even 1980s Rundschau issues seem much more critical in what they select.
This suit from D&G made it onto the cover, no less, of the journal. Look at those awful drags around the front of the coat. The chest and shoulders, on the other hand fit like an overcoat: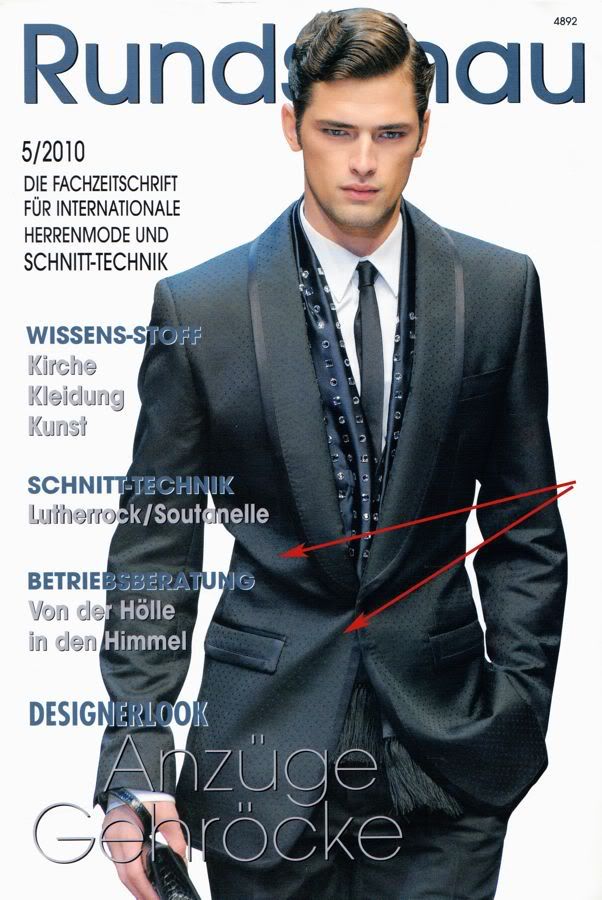 This comes from the same May issue:
Is it just me that finds it really sad that stuff like this is allowed to pass as being "fashion"?