We've seen a lot of discussion on the forum (and elsewhere) about the technical (im)perfection of some coats. Frequently, it ends in a heavy critic of the so-called drape-cut (with many examples which may or may not be actually drape-cut !).
There is something that has not really been discussed, even though some members tried to put it in perspective. It is the aesthetics of the coat, and its relation to perfection and imperfection.
I confess my own aesthetics is under heavy influence from the Japanese wabi-sabi style, and more precisely some pottery styles such as Oribe-yaki or shigaraki-yaki . Just so that everybody understand what I mean, here are two examples :
Here is a tea bowl in the Shigaraki style. It is the work of a XXth century potter, UDA Shinji. I've taken the picture from the web site of a
French expert and gallerist
I know, I hope he will not mind.
Shigaraki style is characterised by the pattern of the glaze : it is accidental, made by some ash that fell on the bowl in the oven. In many pottery cultures, it would be considered a defect. Notice too how the shape itself is slightly irregular. In Japan, this became something saught after some 6 centuries ago.
Here is an example of Oribe-yaki (I may have chosen an extreme one, to make my point) :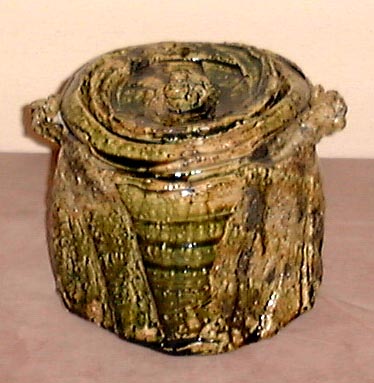 Picture is taken from a web-site about
Japanese pottery
, I hope they won't mind either.
As you can seen the shape is deformed, very irregular. This is saught after. People sensitive to this aesthetics thinks it gives the pot some "personnality".
I will now put two examples in contrast.
Here is a French pot in Limoges china :
I've taken the picture from a web site about
tourism in Haute-Vienne
, where is the Musée Adrien Dubouché who owns the pot.
It is a water pot from the end of the XVIIIth century, said to be one of the best from this period. The glaze is hand painted with rich colors, and its shape is design to tend to perfection.
This is not specific to Western pottery. Here is a Japanese china from Satsuma, in a style called "kinrande" (gold brocade) :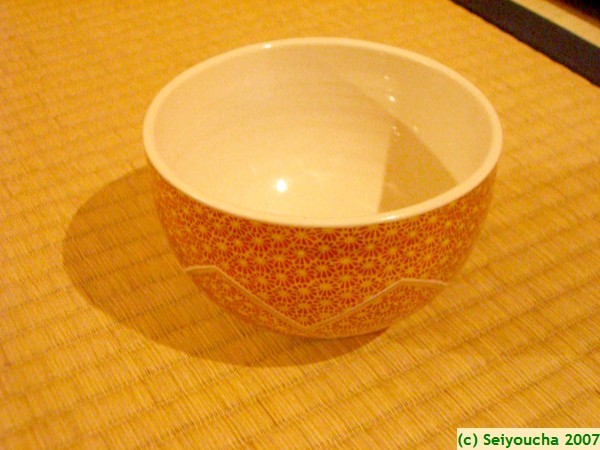 Picture is from a blog where I know for sure the author won't mind.
Though made in Japan, it happens that this style was made for export to Europe...
There again, everything is perfect. Shape is the ideal bowl, hand-painted glaze has no defect nor imperfection.
What all this has to do with tailoring ?
I see just the same fracture line in the tailored garments aesthetics.
Limoges china or Satsuma yaki make me think of this kind of coats :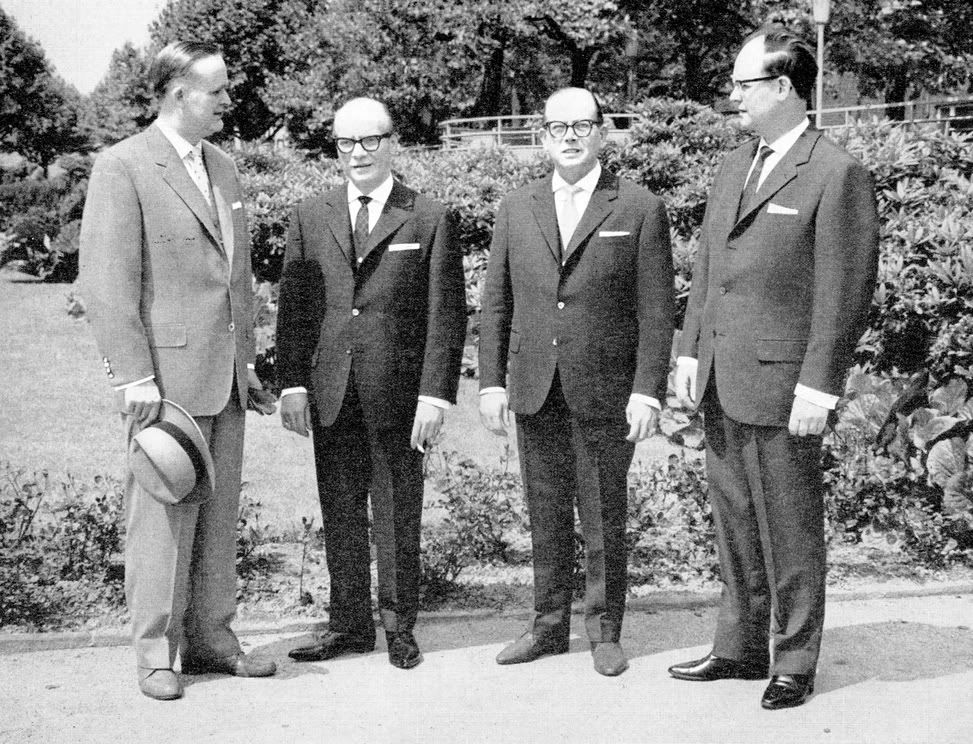 They aim at perfection. Balance is spot on, lines are very clean, lapels roll fells right in place... It is sharp and flawless. It is difficult indeed to find something to criticise on these coats.
Yet, I'd rather wear this one (and I hope Will Boekle will not mind I took him as example once again).
Of course, there is a lot that can be said about the cut of this coat. And many people have said it. Nevertheless, in spite of its imperfections, or maybe because of them, I actually like it better. I feel a soul, a character that "perfect" coats don't have.
I thought that maybe it was a question of style, as I'm not that fond of German style. So I looked at one of my favorite French tailor : Smalto.
Here is an example :
Picture is from the blog
Sleevehead
.
I think this is better, it has a stronger personnality. I could have selected something from Edward Sexton, too, whose work I like a lot.
But still, though I'm fond of Smalto or Sexton, I'd rather wear myself a suit like Will's (I don't remember if it is A&S or Mahon, and indeed who made it is irrelevant to this talk).
So now, I wonder. Is technical perfection something I must try to get ? Why is it that I fell "perfect" garments have less soul, are less attractive to my eye ?
Moreover, is this imperfection accidental (the tailor doesn't know how to make better) or intentionnal (I know that in pattery, it is very intentionnal and quite a mastered process, as good Japanese potters are able to copy historical pieces with all their "accidental imperfections") ?
I'm very young in the trade, and I have a lot to learn. I think I should be able, one day, to make a "perfect" coat. Does that mean that "imperfect" ones should be despised ? I'm afraid not. As many people say it frequently here, tailoring is also art. A very good tailored coat should have a soul of its own. My own aesthetics value more Shigaraki and Oribe than Limoges and Satsuma. People may laugh at "cognoscenti", but I can't but think that there is something that they miss.
PS : how to give this soul to garments ? Hell, that's something I would really like to know. I'm not there yet, and actually I'm far from it...