It always seems a bit of shame to me to cut a bespoke sac overcoat - such a wasted opportunity to make something more waisted! A fitted bespoke overcoat quietly announces its pedigree to a far greater degree than any lounge coat. One forgotten type of semi-body coat construction can be seen in what older cutters either call a paletot or a racing coat. The particular features of this coat are the back constructed like a body coat with side bodies to allow it to fit the curvature of the back and waist to a far greater degree to that permitted by the lay of lounge-Chesterfield type of coats.
Here is one fine example from
The International System
by J.P. Thornton from around 1911: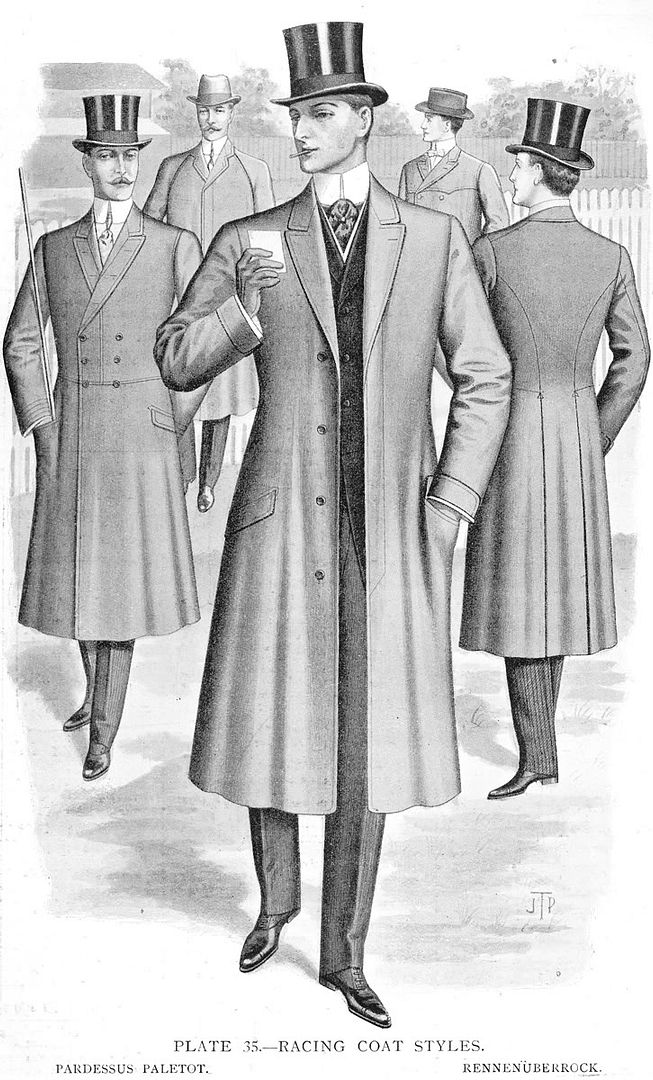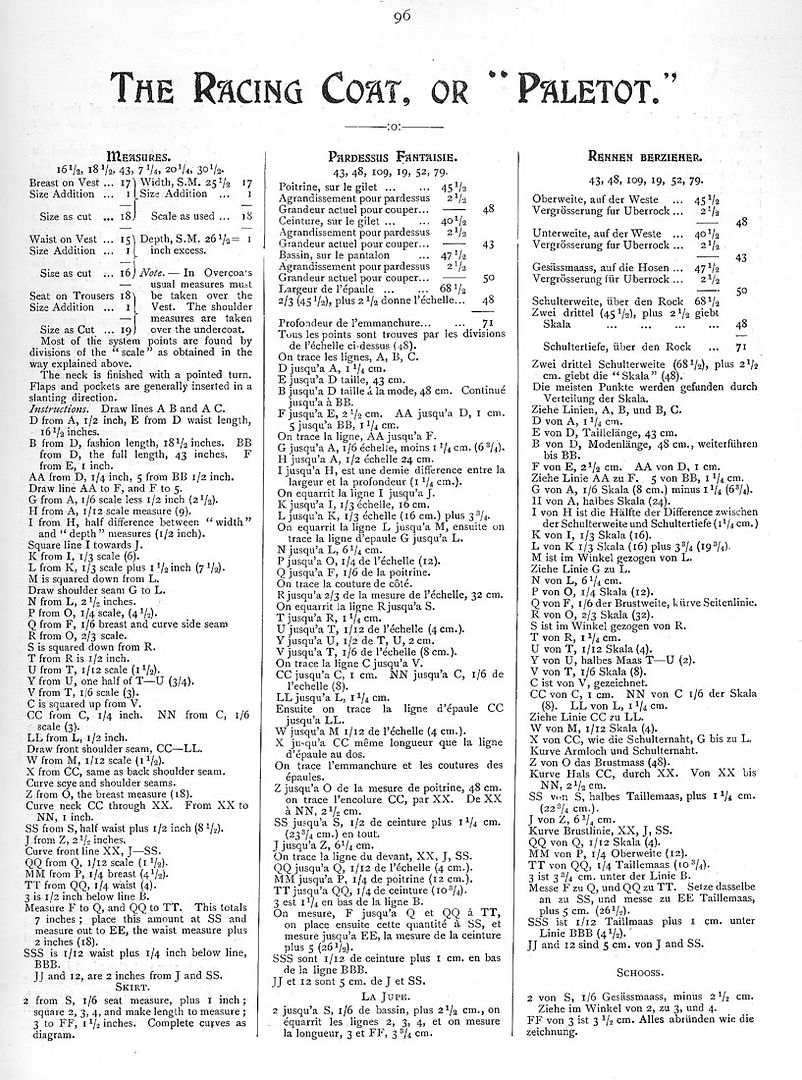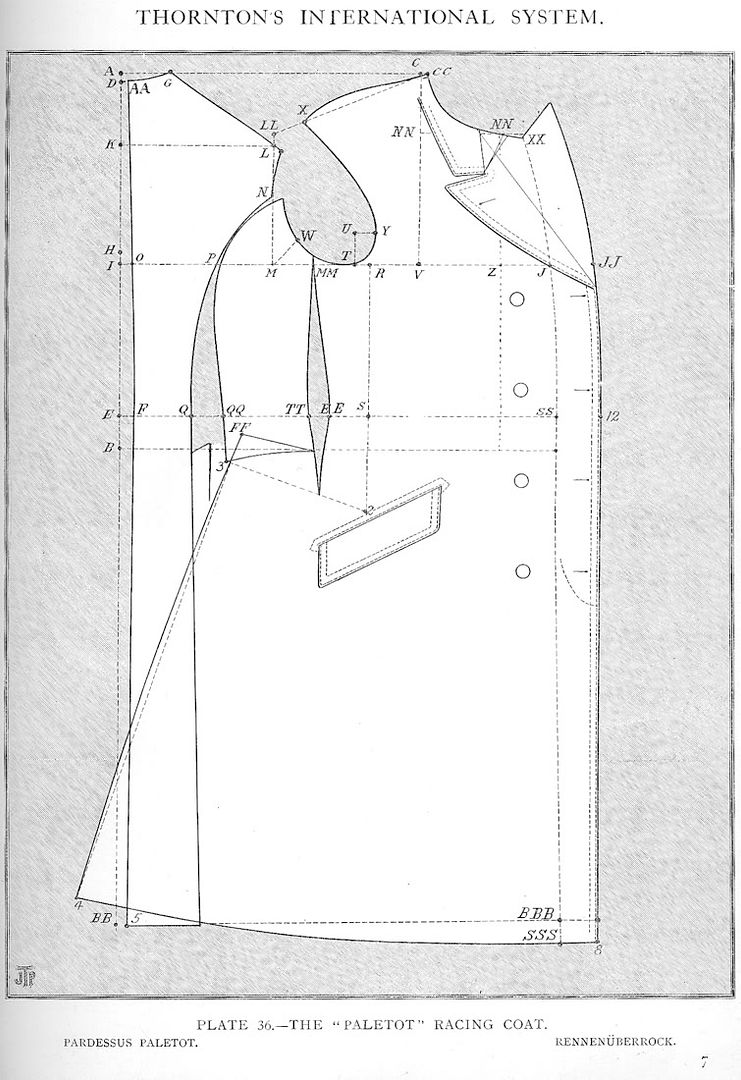 Notice how the first fashion plate shows it make up with concealed buttons and double stitching - both very nice details. Also note the Edwardian styled cuffs on the sleeves. The other important point is the way the back has been finished with two inverted pleats at the sides in place of vents.
Here is another example from
Das Lehrbuch der Zuschneidekunst
, 1925:
There should be no reason for the back not to fit as immaculately as depicted in the fashion plate: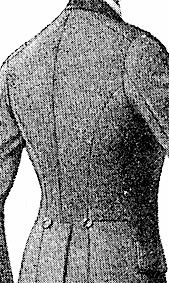 While I must say I do enjoy studying the patterns of this period, I would personally add in both an underarm seam and a front dart in the usual modern manner, in order to help infuse the garment with even greater body conforming shape and elegance. To allow this the front seam of the side body would be displaced backwards a little to avoid having the underarm seam and front of side body too close together. In the absence of these modern seams, the advantages gained from the addition of the side body alone are partly lost. However, put them all together and you have a coat almost as fitted as a true body coat with full waist seam. I think it is nice to lend such garments a bit of a modern touch like this, while enhancing its rakish Bertie Wooster styling.
The Edwardian ultra-fitted bespoke ideal rather died away during the drape era of tailoring, and was sadly never revived, even during the New Edwardian revivalist years. Given the greater freedom permitted in the styling of overcoats, I think the racing coat would look quite spectacular even today. It is time the last legacy of the drape era, in the form of potato sack like overcoats, be given its final dispatch. Indeed, it is high time to bring back the true bespoke ideal: immaculately fitted and clean.