Slimmer Trousers - by Alfred Sadler
Started by
Sator
,
Apr 12 2011 11:00 AM
Posted 12 April 2011 - 11:00 AM
This draught for slimmer trousers comes The Tailor & Cutter, 1960: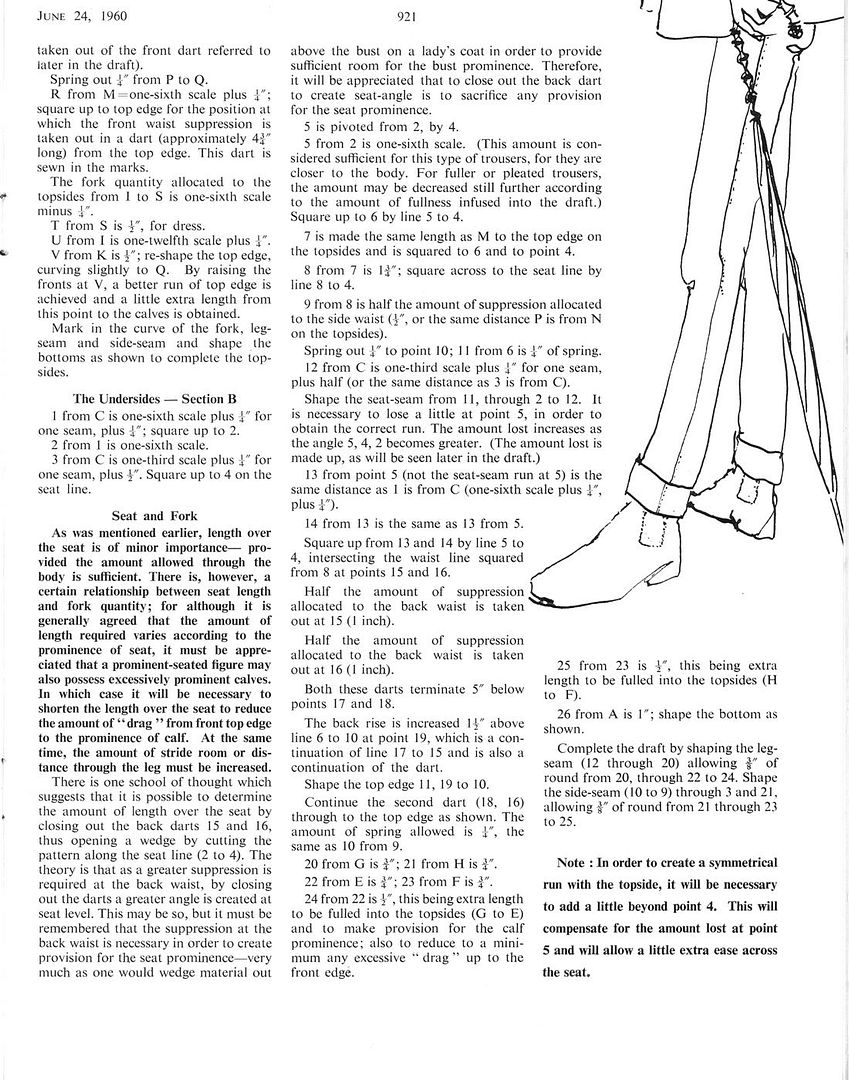 ---
Posted 19 August 2012 - 06:26 AM
This draft is interesting in many points.

It should be said, though, that the illustration is misleading. The pictures can lead us to think those are really tight trousers, in a fashion similar to today's. They are not : the bottom is 17", I'm frequently asked 15" or even less. And they are for a seat 36", including 1" of ease in the measure !

This draft only makes "slimmer trousers" in 1960, in comparison to the fashion of the 1950s when trousers where quite large.



The top part of the draft is quite interesting though, and this draft should be studied by those interested in making slim-fit trousers.

---
---
0 user(s) are reading this topic
0 members, 0 guests, 0 anonymous users