As there are no merchants insane enough to stock heavyweight tweeds in the heat of Singapore, I scoured the web for some interesting tweed for a jacket to be used to combat a Scandinavian winter. I found Mr Callum Maclean of
Butt of Lewis Textiles
, a small weaver in the Outer Hebrides of Scotland, and ordered some Harris Tweed samples: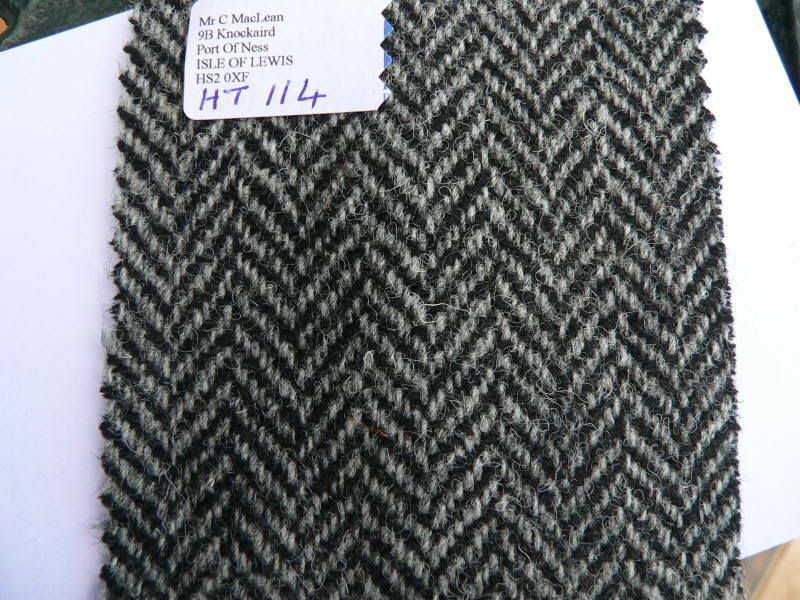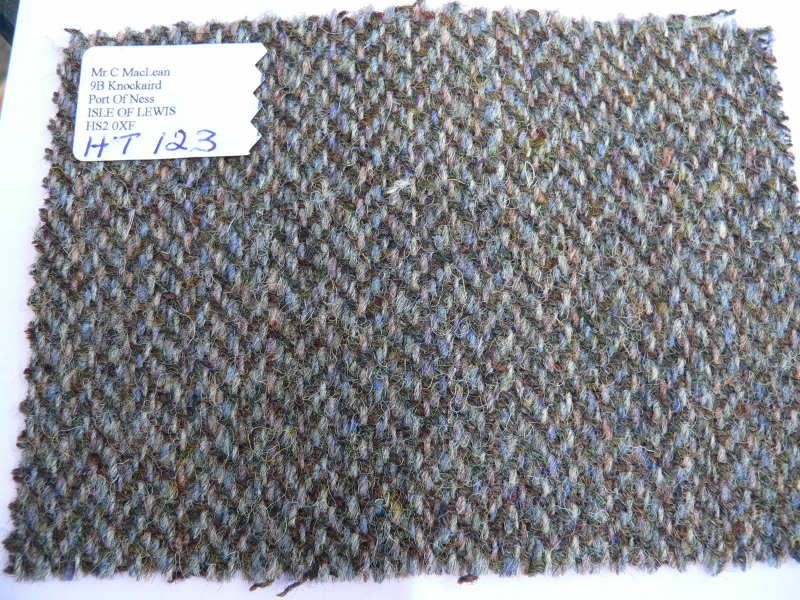 Just before I placed my order for HT 114, I noticed that he was selling a new tweed on
ebay
not listed on his site.. this was his reply when I asked him about it:
QUOTE
Hi gshen,
I have just made this new Tweed, from 100% wool, the weft contains 4 thin threads twisted together to make a beautiful strong heavier Tweed. I don't know if you ever bought the traditional heavy Harris Tweed, which is so scarce now, I would say that it is similar to that.
I have had a number of customers who wanted Tweed which was similar in weight to the old Harris Tweed, and this is my attempt at meeting this demand ! I expect to make some more in due course, but I would think that this would be ideal for Men's jackets/coats !
Hope things are well with yourself !
Kind Regards,
Callum
The only difference from Harris tweed is that the wool used is from UK instead of from Scotland. Besides that, it is apparently woven in the exact same way as he weaves Harris tweed. Handwoven vintage weight tweed at 9GBP a metre (single width) + 17GBP shipping? I had to order some...and boy am I glad I did: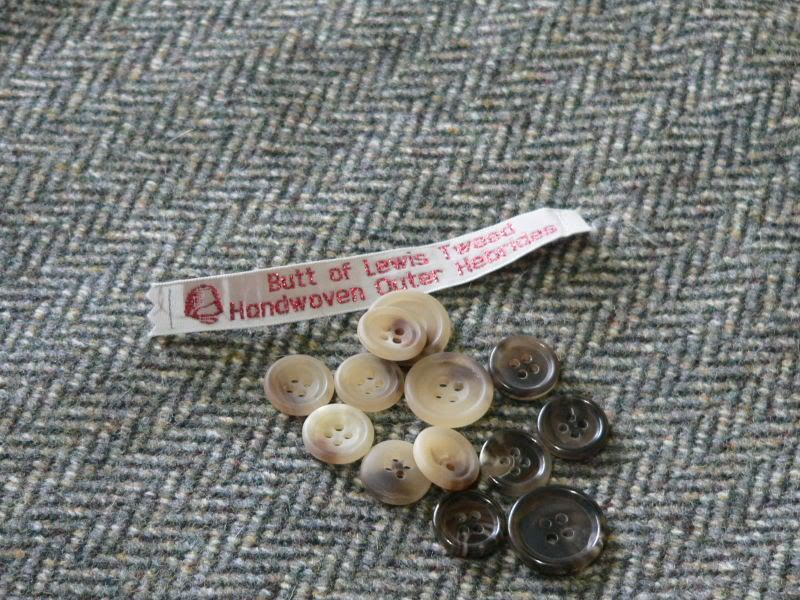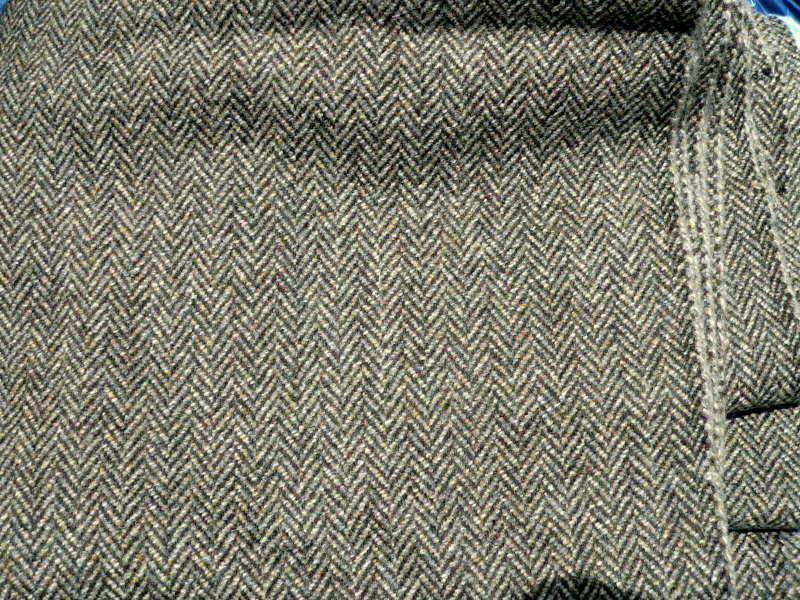 Compared to the Harris tweed samples I received, this tweed is softer, smoother and nicer to touch, less porous, and quite a bit heavier. The Harris tweeds are about 16-18oz, and this one is
Sator-weight
at about 20-21oz. The color is closest to the last picture, but still a little off...it's a bit more green toned in person. Callum's description is "a solid dark green warp, with grey/white & brown twist weft, a great looking tweed!" Couldn't agree more!
Callum's customer service was exceptional... he was extremely courteous and polite when answering enquiries, quick to reply emails, and shipping took only 6 days from the Outer Hebrides in Scotland to Singapore!
I will be making this up into a 3roll-2, 3 patch pocket (2 with flaps) and maybe a half-norfolk back sometime next month.. will post pictures when completed.
I look forward to hearing your comments.. but please feel free to turn this thread into a discussion about everything tweed!