Interestingly, he was panned by the Tailor and Cutter:
Special Cable to THE NEW YORK TIMES.

September 20, 1908, Sunday

Section: PART THREE Special Cable News Section, Page C1, 228 words

LONDON, Sept. 19. -- Winston Churchill achieved the distinction of wearing at his marriage a coat which in the opinion of the editor of The Tailor and Cutter was "one of the greatest failures as a wedding garment we have ever seen. The coat was too long and too heavy as a morning coat and too short and skimpy as a frock. It gave the wearer a sort of glorified coachman appearance."
http://query.nytimes...96F9C946997D6CF
Here are some photographs of the event:
http://nla.gov.au/nla.pic-vn3661077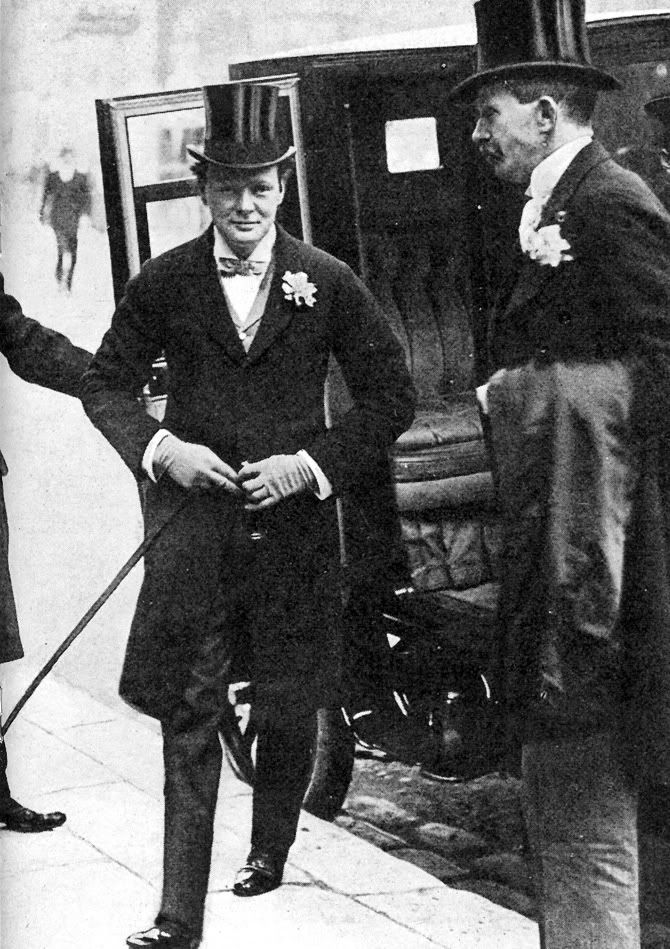 What Churchill wore that day was a single breasted frock coat. They were popular around the time, and often made up single button to close with links.
Somehow, one cannot help but agree with the Tailor and Cutter in saying it isn't exactly the finest example of this style of garment. This one from Prince George is much finer: