This comes from the March 1963 edition of
das Schneiderhandwerk:

1. A sporty lounge suit
2. A reefer coat in a classical style
3. A lounge coat in a classical style
4. A classically styled Chesterfield overcoat
The Basic Proportions for the Classical and Fashionable Styles of Lounge and Reefer Jackets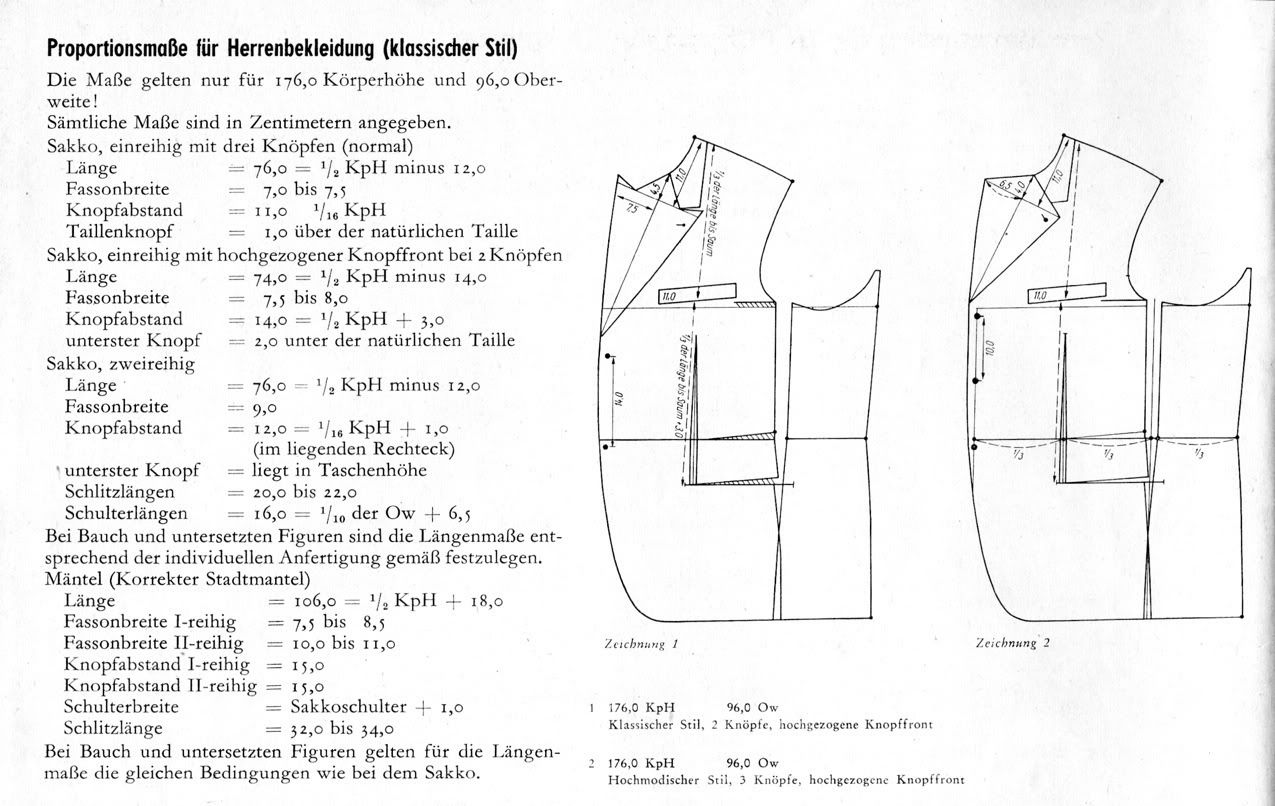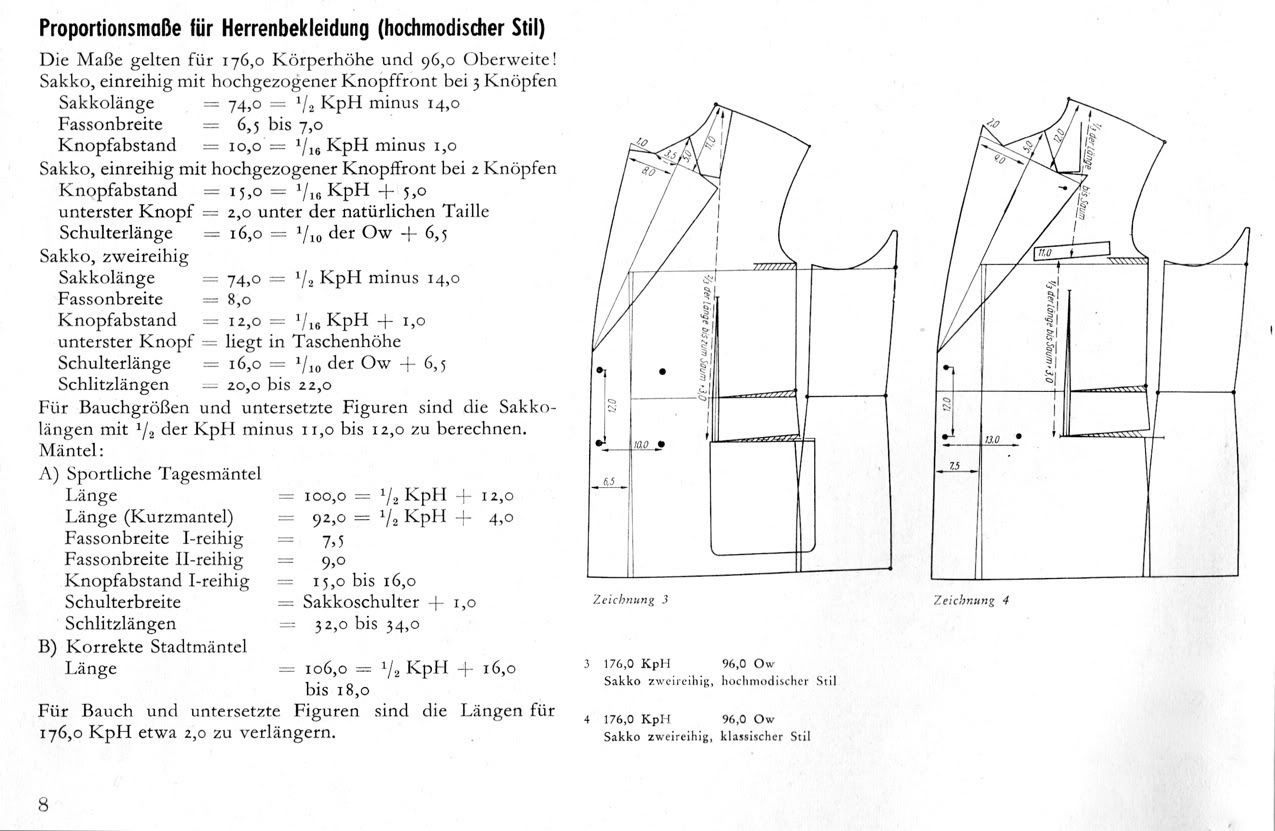 1. Classical Style, button-two, high buttoning position
2. Fashionable Style, button-three, high buttoning position
3. Reefer Jacket, fashionable style
4. Reefer Jacket, classical style
A measures in centimetres for a figure of 176 height (KpH), 96 chest (Ow)
Sakko, einreihig = jacket, single breasted (lounge coat)
Sakko, zweireihig = jacket, double breasted (reefer coat)
hochmodisch = highly fashionable
hochgezogen = drawn up literally eg hochgezogener Knopffront = high button stance
Länge = length
bis = to eg "7 bis 7.5" = "7 to 7.5cm"
Fassonbreite = lapel width
Knopfabstand = distance between buttons
Taillenknopf = waist button
über der natürlichen Taille = above the natural waist
untereste Knopf = lowest button
unter der natürlichen Taille = below the natural waist
liegt in Taschenhöhe = lies at pocket height
Schlitzlänge = vent length
Sakkoschulter = jacket shoulder
Schulterlänge = shoulder length
I-reihig = single breasted
II-reihig = double breasted
Kurzmantel = short top coat
Korrekte Stadtmantel = "correct" city overcoat (ie Chesterfield)
Czujewicz also says that when cutting a fashionable coat for a more corpulent figure that 2cm should be added to the height measure of 176cm - but not when cutting a classical style.
These details should be studied in conjunction with the full drafting systems for lounges, reefers and Chesters by Kurt Czujewicz:
http://www.cutterand...p?showtopic=722
http://www.cutterand...p?showtopic=721
http://www.cutterand...p?showtopic=724