The following comes from
Clothes and the Horse
, a guide to equestrian dress written by Sydney Barney in 1953. However, the historical introduction to the book is intriguing in just how relevant it generally is to
all
tailored styles. In fact, since the start of modern tailoring after the French Revolution there has been a consistent trend for styles to start out as casual sporting attire before slowing creeping up the ranks of formality to become fairly standard town and business attire, then slowly graduating into formal attire, after which it inevitably starts to become livery. Even the tails on dress coats and morning coats were originally intended for horse riding. When men first started to wear dress coats with riding boots into town, conservative gentlemen were horrified. Soon every well dressed man would appear in the streets wearing his dress coat and Hessians. Beau Nash, a famous
arbiter elegantiae
in Bath would stop such men in town with the greeting of "Sir, you have forgot your horse!" The morning coat too is called that, not because it was intended for morning dress, but because it was worn by gentlemen for their morning exercise of horseriding. It was considered extremely bad form to wear such a sports coat as formal morning dress. Likewise, the modern lounge coat was meant for lounging and as casual sporting attire. When it was first worn in town, people were predictably horrified. A proper lady would pretend not to recognise a gentleman who had condescended to appear so attired in town. By the 1930s, the lounge coat had become so popular that businessmen would wear it to town. Even factory workers wore lounge suits: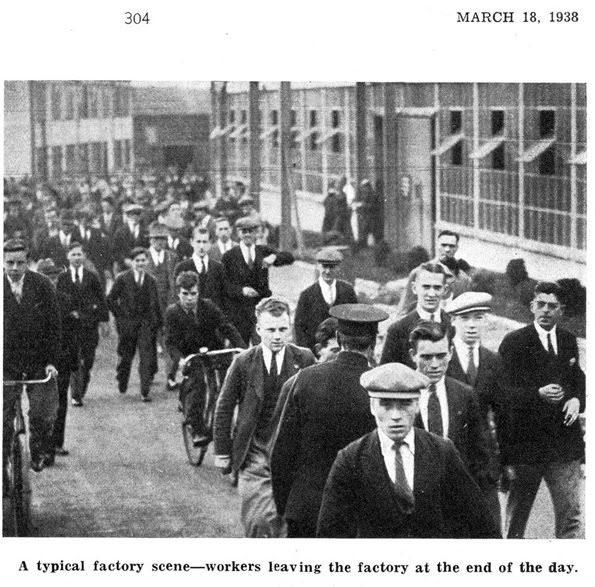 If you look at TV shows from the 1950-70s people commonly wear lounge coats informally at home, even when playing cards with the boys, or just to go out to buy the newspaper. There was a time when wearing a lounge coat to do the gardening or mow the lawns was hardly all that extraordinary. Here is one gentleman who continues to do just that: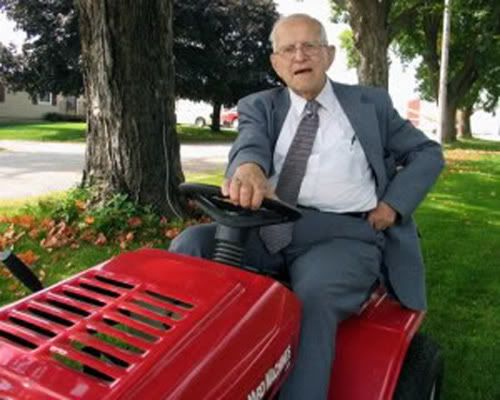 From:
http://gazetteonline...time-impression
He has been dressing that way since the 1930s and sees no reason to change. People today stare with amazement but in it you can clearly see how the lounge coat has crept up the formality scale over the years. Even in the article to follow by James Laver, he notes that by 1953 the lounge coat had already become "too formal for the country".
The real concern is that in the past there was always a sportier garment to replace the older fashion along each station in the pecking order of formality. Today, we have the lounge coat and after that - nothing. Once it passes over into formal dress, and then livery or period costume that may well spell the end of tailored clothing. You can already see with every few years that passes by that the lounge coat is beginning to be looked upon increasingly as formal attire for extraordinary occasions.
Once upon a time a gentleman could spend his whole waking hours in tailored clothes - including the bespoke silk house coat (dressing gown). Vincent's CPG contains patterns for coats intended for labourers. Today, tailored garments play an increasingly marginal role in the day to day lives of most people. If there is a message from history then it is that if tailor is to have a future it must come from the stable of sporting attire. Perhaps then there is some urgency in reconnecting with the fashionable sporting roots of tailored clothing.