Riding and Hacking
Started by
Sator
,
Feb 10 2010 12:10 AM
Posted 10 February 2010 - 12:10 AM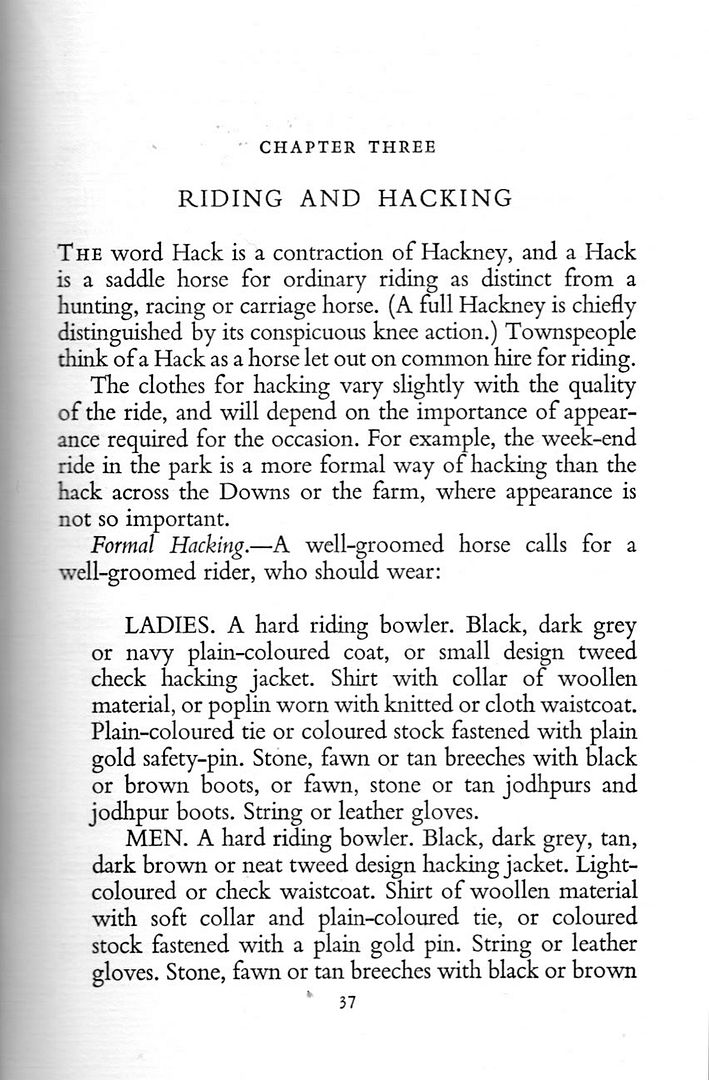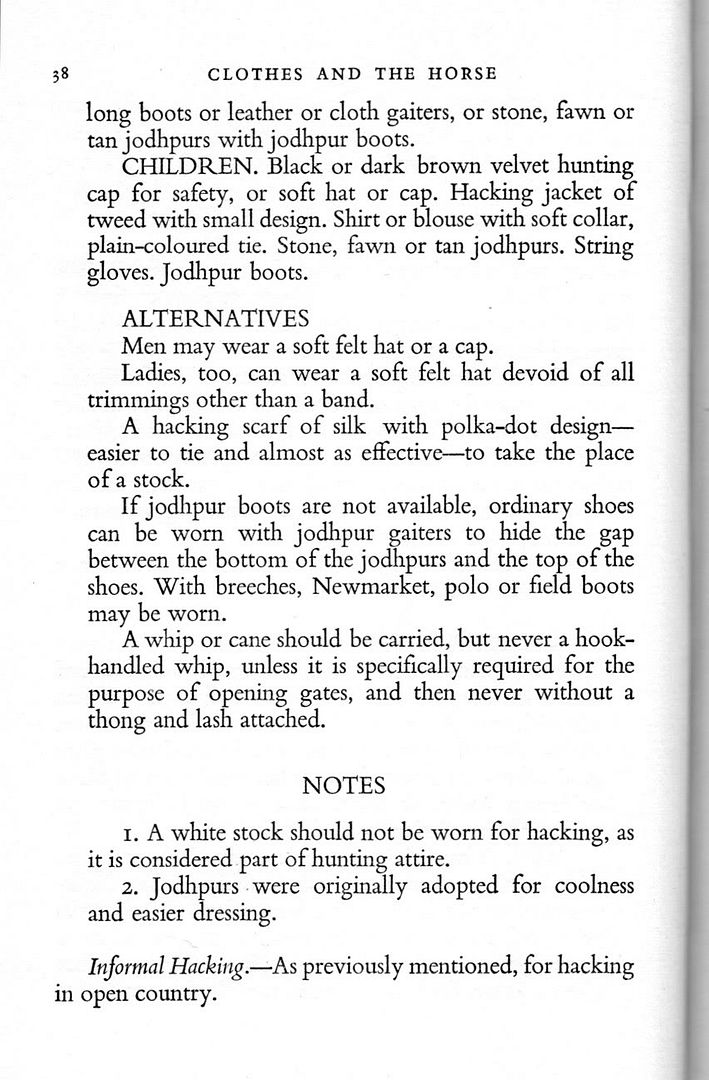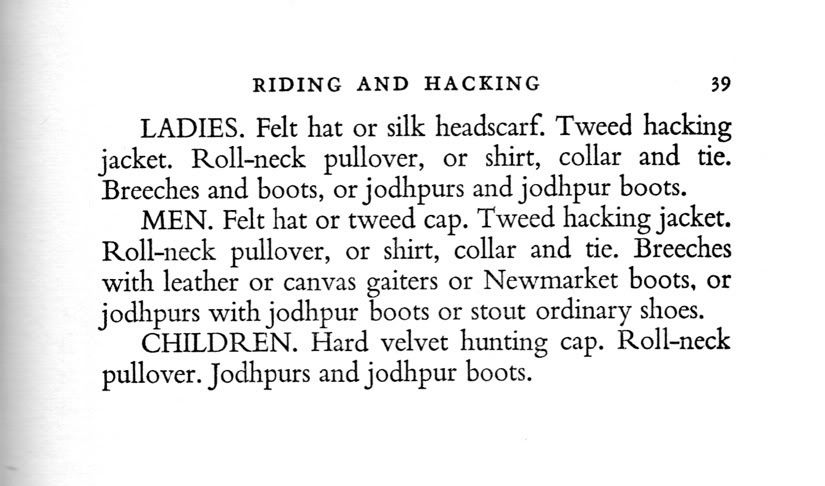 ---
Posted 10 February 2010 - 11:46 AM
The date should be shown when these directions were written. 50 years earier the directions of what to wear would be different as a hundred years ealier and so on.

Back when these rules were written and you followed them rules out Wild West you would look pretty odd.

---
Posted 10 February 2010 - 04:35 PM
This publication is English and is dated 1953. That is why they instruct you to dress for a fox hunt rather than for a rodeo. I have seen excerpts from the book published in The Tailor & Cutter where it was often advertised.

---
---
0 user(s) are reading this topic
0 members, 0 guests, 0 anonymous users